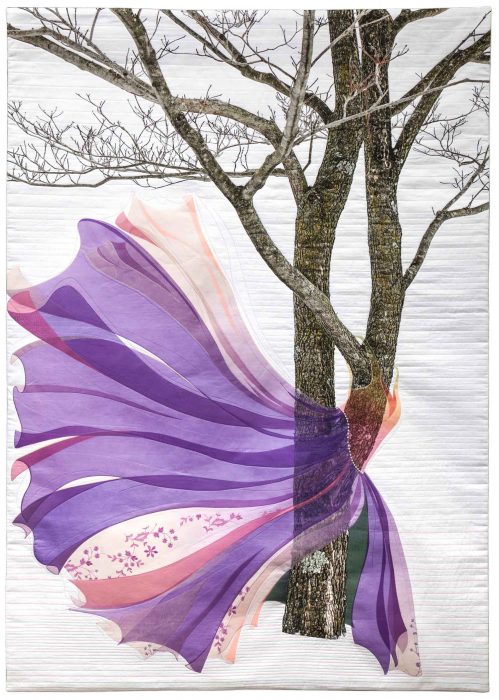 Standing upright, their branches like outstretched arms, certain trees certainly take on the spirit of a human being. Quilt artist Libby Cerullo has a really lovely series of trees in diaphanous frocks. Here's how Libby works–and I trust she will correct me if I've got this wrong: A photo she has taken gets transferred to fabric, using a service like Spoonflower. A following stage involves dressing her subject with appliques of chiffon or organdy with a translucence that allows the photo to show through. Makes me want to dance until dawn!
On a recent trip to Denmark this winter, my family and I got many chances to commune with the trees. Covid lockdown prevented us from going to museums or shops, so hikes to various woods and sculpture parks proved to be the cure for our cabin fever. In the cold, damp environs, many of the trees wore skirts of moss. Such wearable art gave the man-made art some stiff competition: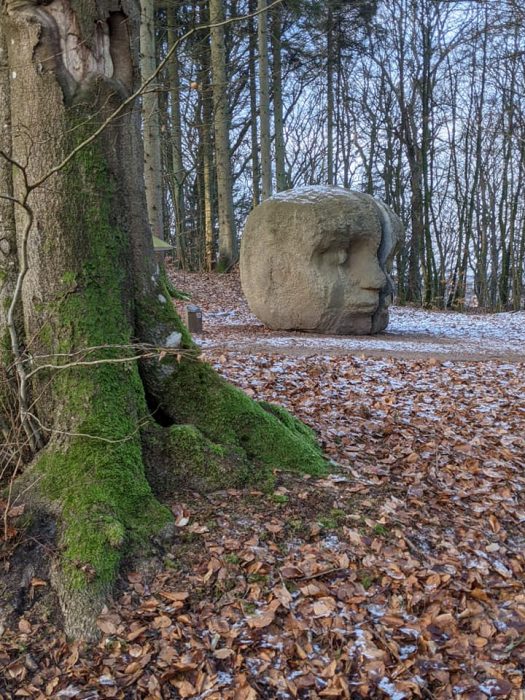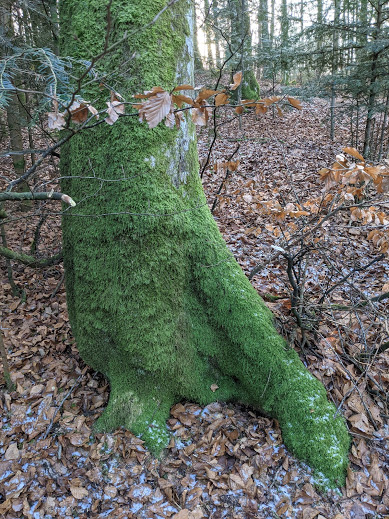 Makes me want to sew and wear a green velvet midi.
Other trees were gnarled and burly, like an old village elder: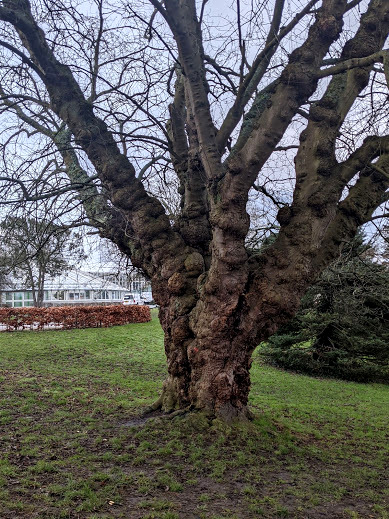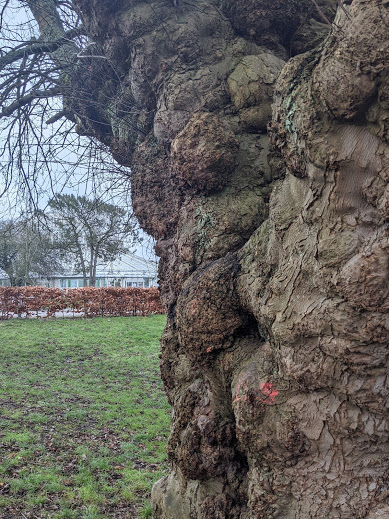 Many a tree sported facial features: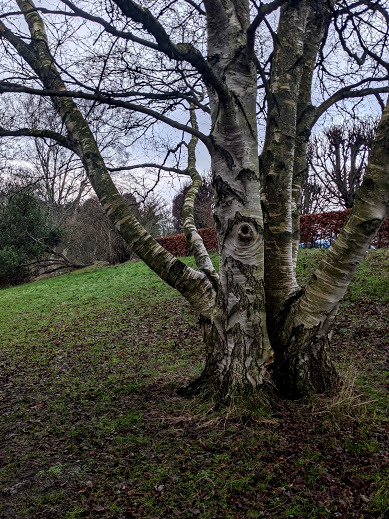 These trees resemble a couple who have grown apart…or two people with different outlooks on life: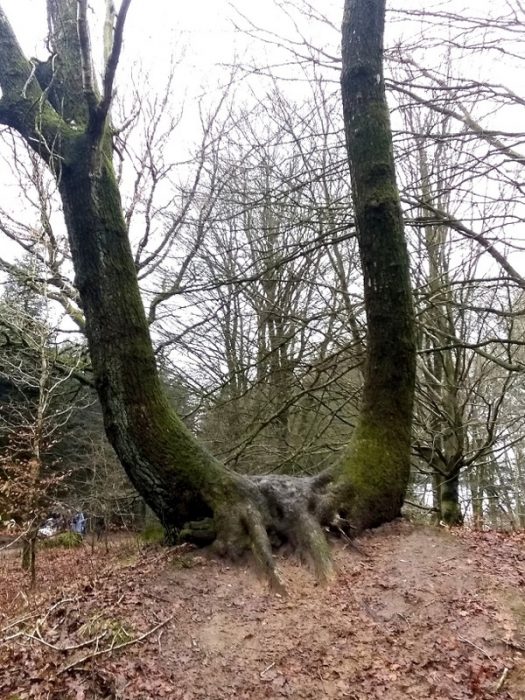 Human relationships, as expressed with trees, brings us back to two more exquisite works by Libby Cerullo: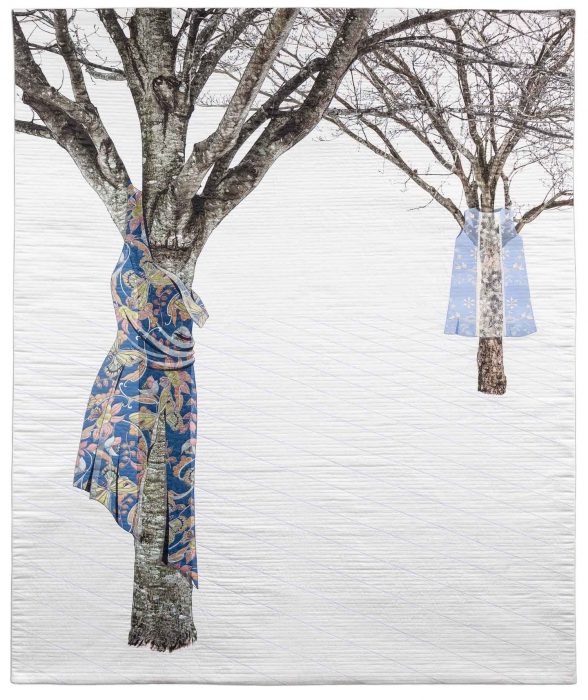 How have you engaged with trees as if they were people?