books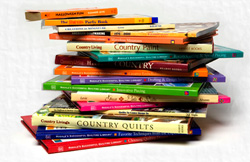 I love sharing the books I've authored or produced! Click on the covers to find out more, or check out Amazon for a "look inside" preview. Feel free to contact me with your own reviews, comments, and questions about them.

Supplies are limited, but if a book has an ADD TO CART button, I would be happy to send you an autographed copy, with an inscription made out to you or to someone you are gifting.
You may send me a check, adding 6% of the retail price for sales tax if you are in Pennsylvania, plus postage and handling in the contiguous United States: $3.05 for 1 book, $4.05 for 2 books, $5.05 for 3 books, etc.
Contact me if you are outside the US, and I'll let you know the mailing costs to add.
For speed and convenience, purchase using Pay-Pal, where your payment by credit card is secure and can be printed for your records and for tax purposes. PA sales tax and postage and handling costs are the same. Just tell me in the comments box the name to autograph!
I will mail the book or books to you as promptly as possible from the U.S. Post Office, using the book rate, or media rate. If you need me to send the book using a faster method, contact me and I'll let you know the difference owed.
Please click on a book to see a larger version of the cover, more information about the book, and an ADD TO CART button if it's available for sale. If you'd like me to autograph your book, please either contact me or use the comment field box to add the inscription information when checking out.

If the book does not have a ADD TO CART button, you should be able to purchase used books in good condition from Amazon.com or BarnesandNoble.com. If you already own one of these books, you're welcome to bring it to any of the venues where I'm presenting (see speaker topics and workshops), and I'll be happy to autograph your book for you there.
Quiltmaking
"Your books are fantastic, I love all your tips and I especially like the bio info that you include on all the designers."-- Jeanne Malone, County Line Quilt Guild
Quilt Blocks Go Wild!
Was $ 19.95 Now $ 16.95




Unforgettable TOTE BAGS
Was $ 21.95 Now $ 14.95




Skinny Quilts & Table Runners II




Skinny Quilts & Table Runners




American Quiltmaking: 1970-2000
Was $ 19.99 Now $ 12.01




Country Living's Country Quilts




Great Little Quilts
$ 29.95



Rodale's Successful Quilting Library (RSQL) series
Volumes 8-15, (book producer), Rodale, Inc., 1998-2002. RSQLs have been consistent top-sellers and Crafter's Choice selections. Each hard cover volume contains 128 pages, 150-350 color photos. Each sells for $19.95.
Creative Guide to Color & Fabric
Was $ 19.95 Now $ 15.95




Rotary Cutting & Speed Piecing




Favorite Techniques From The Experts
Was $ 19.95 Now $ 15.95




Innovative Piecing
Was $ 19.95 Now $ 15.95




Choosing Quilting Designs




Creative Embellishments
Was $ 19.95 Now $ 15.95




Marvelous Miniatures




Drafting & Design Simplified



Needlework and Crafts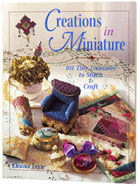 Creations in Miniature
Was $ 19.99 Now $ 9.95



Do-It Yourself Decorating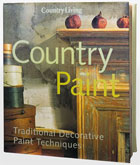 Country Living Country Paint



For Kids and Families
The Parents Party Book
$ 15.00




Halloween Fun, 101 Ways to Have a Safe and Scary Halloween