Choosing Quilting Designs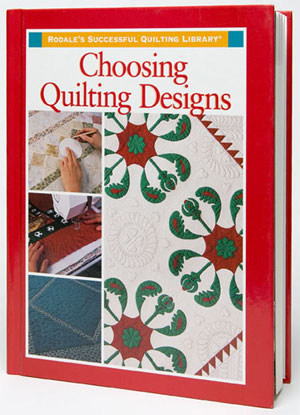 Choosing Quilting Designs
Quilt with confidence and creativity!
Discover the world of selecting and creating the perfect quilting design for your quilt. Award-winning quilters and well-known teachers share their knowledge, experience, and designs to help you hone in on the best and most appropriate motifs and patterns to complement your patchwork or appliqué. Over 200 detailed color photographs and 88 quilting patterns guarantee that you'll have all the help you'll need to "quilt as desired!"
What you'll find inside:
Fresh, free-motion patterns and fun, funky doodles
Design inspirations where you least expect to find them
Elegant feathers and classic designs, custom fit to your quilt
The heirloom look--and how to get it
African, Japanese, and folk art styles
Speedy special effects and fast finishing with quilting, tacking, or tying
Plus a gallery of quilts from celebrity quilters, accompanied by the thought processes that led them to choose the quilting design they used!
Sorry, this title is not available. Try amazon.com or barnesandnoble.com for a used copy.
Back