As usual, it was a class–long ago–that started me on a new art quilt. In Lesson 2 of About Style, Pamela Allen assigned us online students to "cut various long skinny shapes out of different fabrics and 'grow' your plant in the same way Nature does."
Rather than "grow" a tree from my imagination, as Pamela does, I relied on photos I took on a trip to Lisbon, when the jacarandas were blooming gorgeous.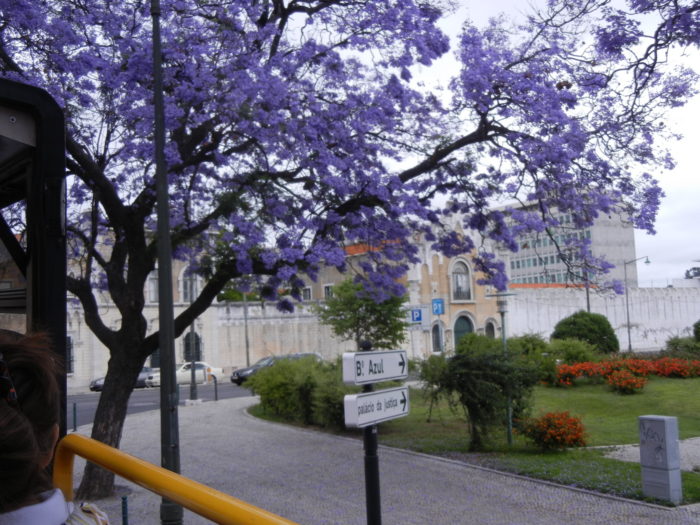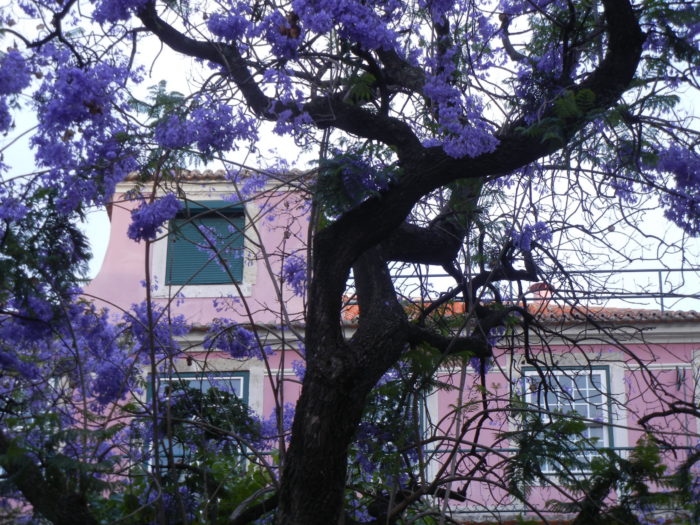 Started with a background on a quilt sandwich, anticipating a small art quilt: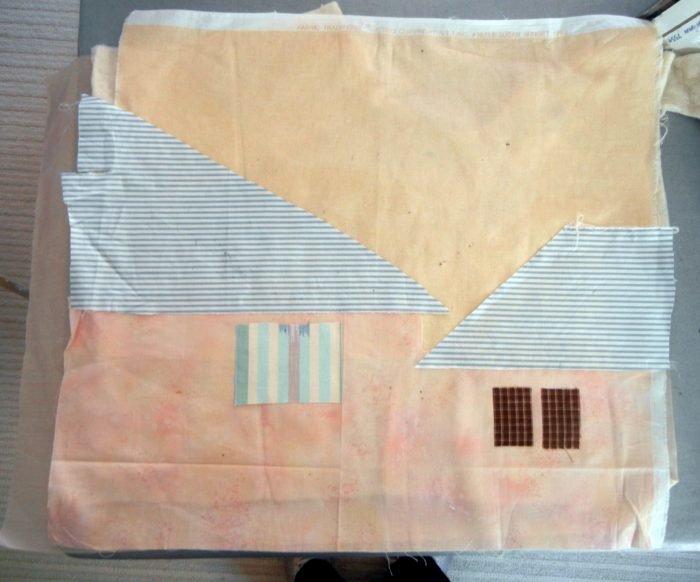 Next, I brought in the trunk for a pretzel-like tree, with a bunch of lavender prints: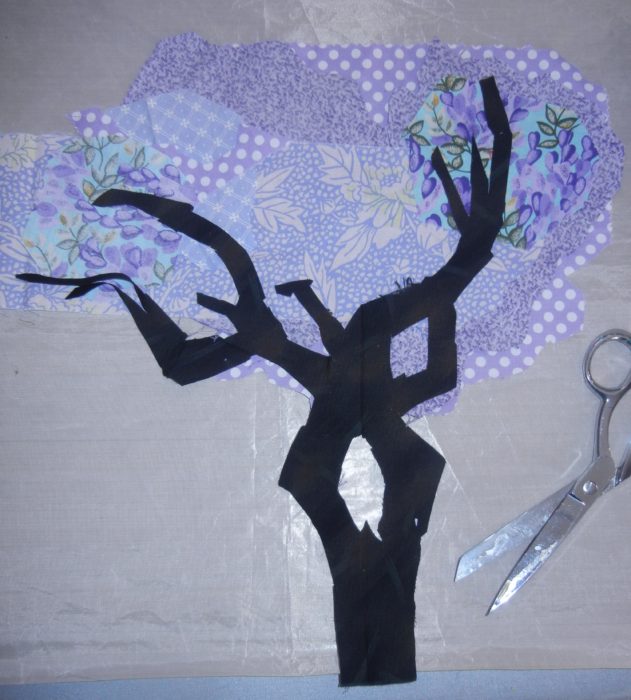 "Grew" the tree with other, similarly colored fabrics in various shades and tints: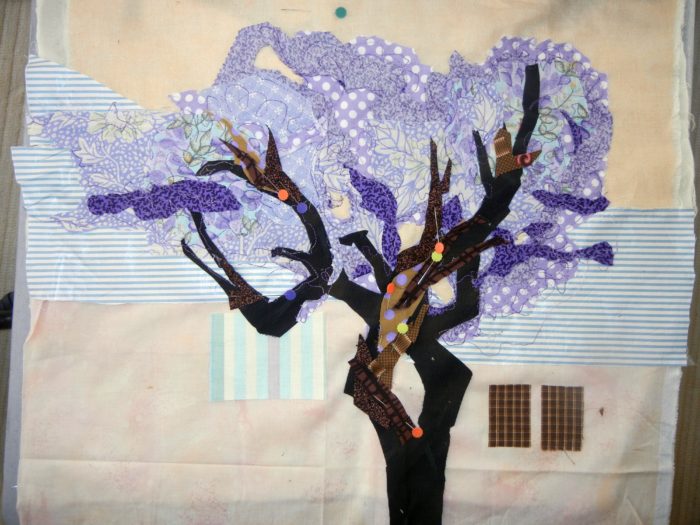 Oh, this could be a really pretty picture, a la my photo. I could balance the lower left side with flowering shrubbery.
But then I remembered: I don't really do "pretty."
#1, there are so many fabulous art quilters who take "pretty" to levels I could never dream of.
#2, "pretty" can be pretty boring.
Around this time, my sister Carolyn was shopping for a new car. As a wife, she had always deferred to her husband's choices in this department. As a widow with a new-found sense of her capabilities for research and decision-making, and within short order, she she walked into her local Honda dealership, test-drove, and bought a Honda Accord.
So, in accordance with those trees that grew in a high-trafficked, urban setting, and with tremendous pride in my sister's taste and independence, I slapped a Honda under the jacaranda. And made my getaway from "pretty."
Stay tuned to see how this art quilt is going, and growing. As always, comments are much appreciated.