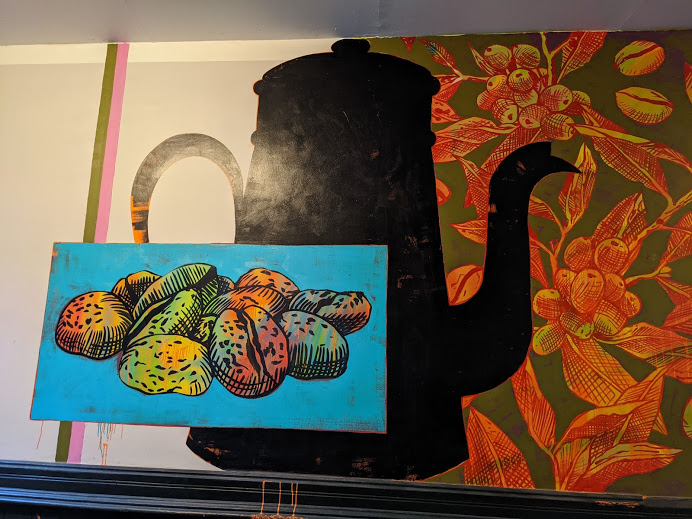 Because we have a son and daughter-in-law and baby grandson living in Aarhus, Denmark has graciously allowed us to visit — with all due process of Covid testing, natch. Denmark is on lockdown, with only grocery stores and pharmacies open. Even so, walks in icy, mostly gray January and February weather yield lots of cool sights re: architecture, design, and art. And plenty of inspiration for quilting, I daresay.
The above mural continues, as shown below. It occupies the wall of a driveway leading to a parking lot.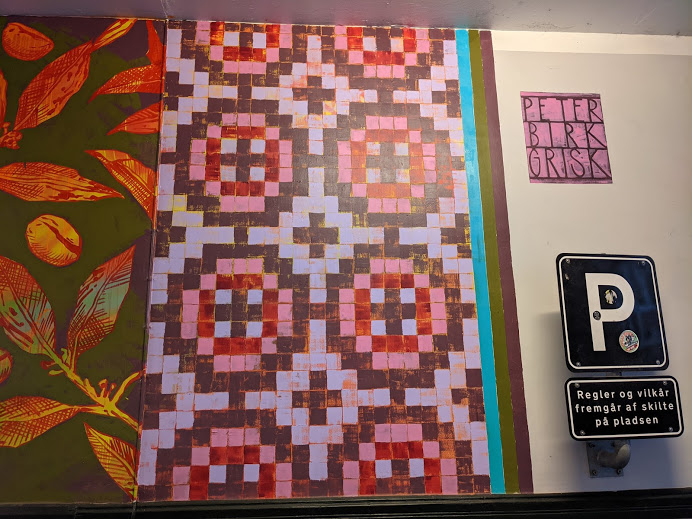 Believe it or not, the "gallery" below takes up two facing walls of another passageway to a parking lot: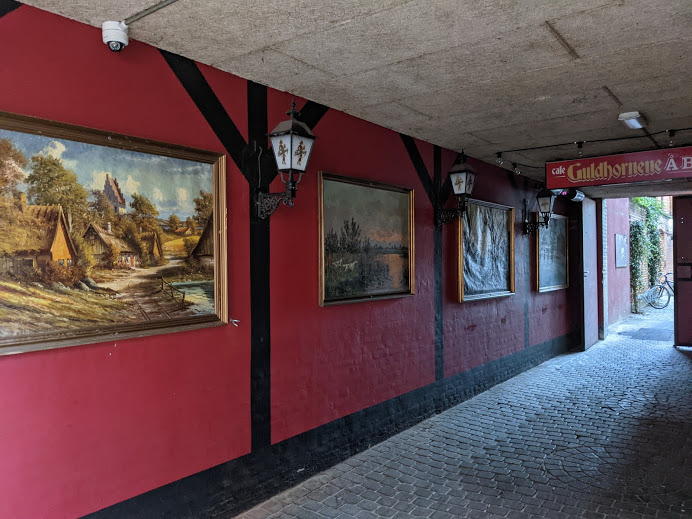 Murals aren't nearly as numerous as in hometown Philly — dubbed the City of Murals with a Mural Arts Program that has made it the largest public arts program in the United States. Still, art finds a home in Aarhus on many a vertical space, no matter how odd-shaped, narrow or wide it may be: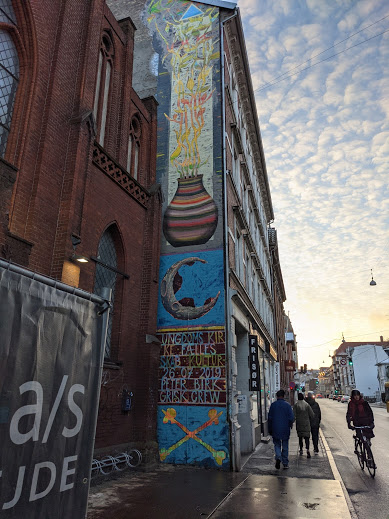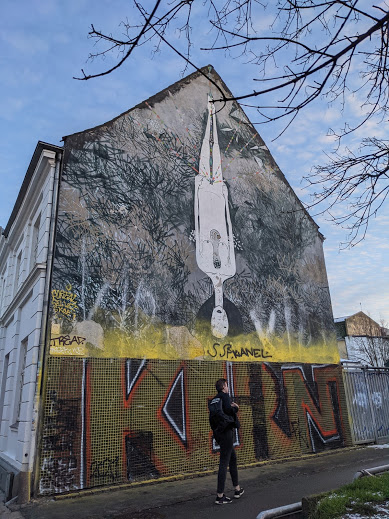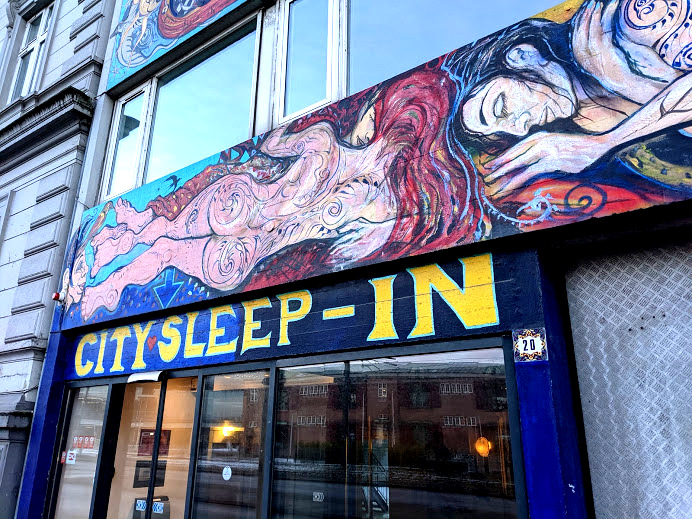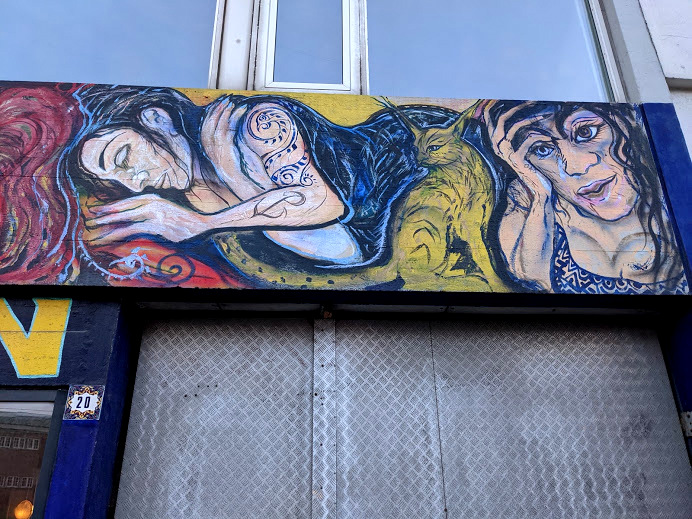 The next photo depicts tagging more than street art, and comes with a message of protest: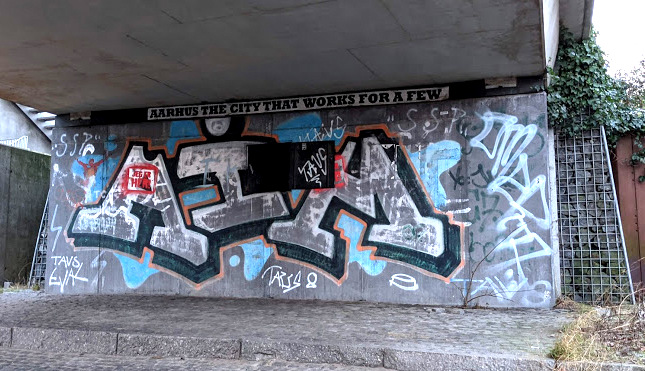 Look down to find pure pattern: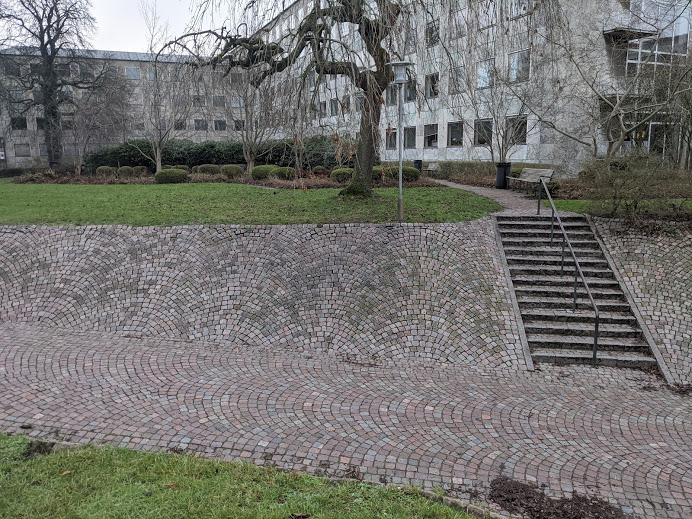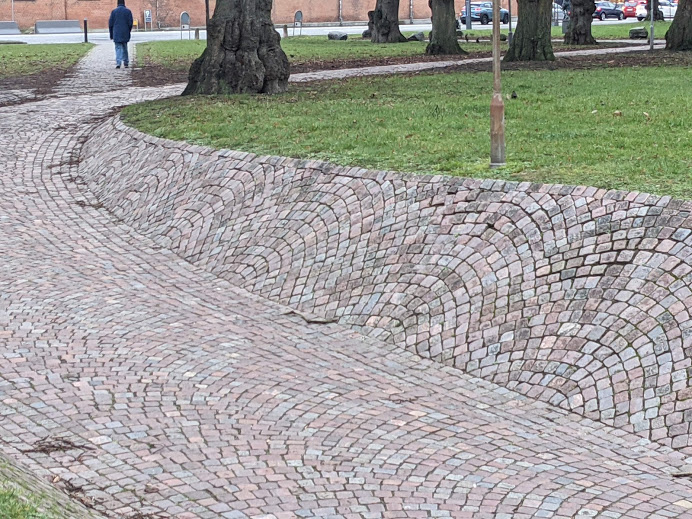 Then, look up: specifically, at the ceiling under the library. I hear that Penn Station in NYC adopted this upside down design idea for a ceiling as well. Has anyone seen it?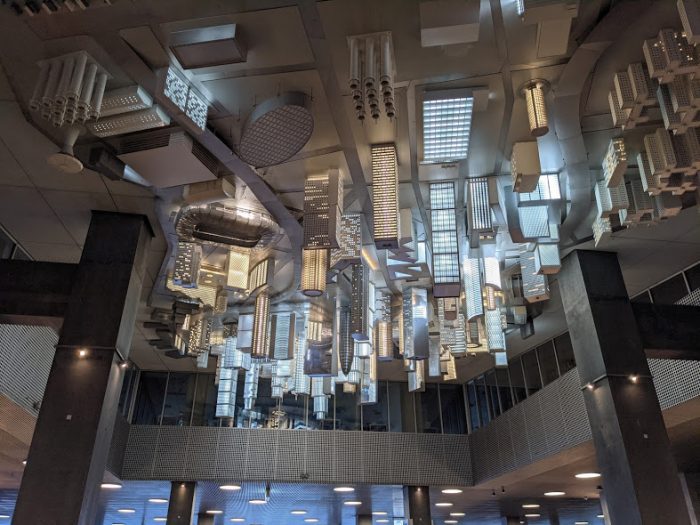 In the windows of what I take to be an art school, I gather the instructors have presented some pretty cool assignments.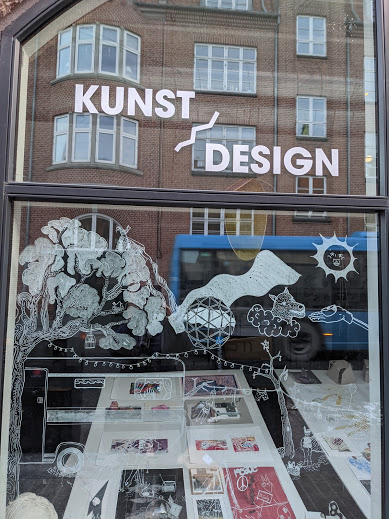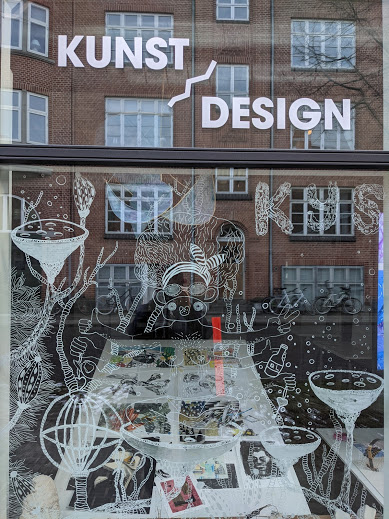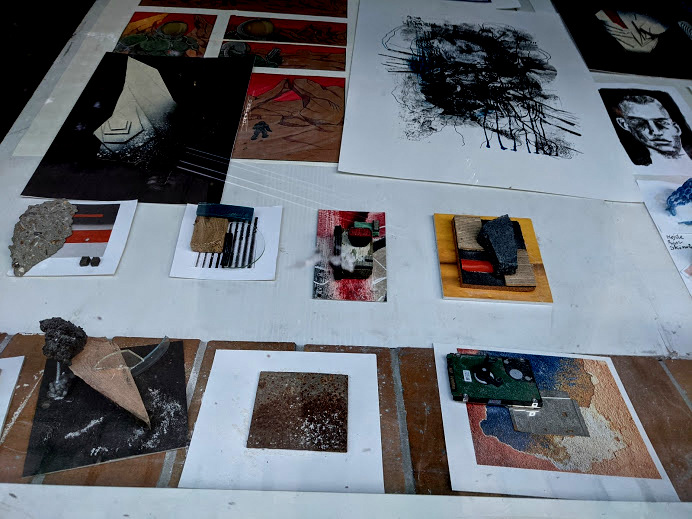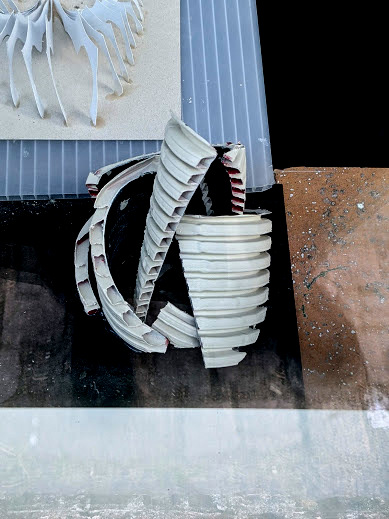 Finally, at least for now, our son's latest art project in his spare time: 3-d printed photos. The thinnest areas allow the most light to penetrate, the thickest are almost opaque. Result, a really detailed image. Of the grandson, of course. Which we'll hang in a window when we get home.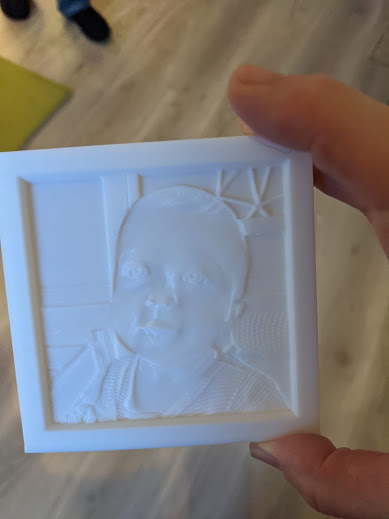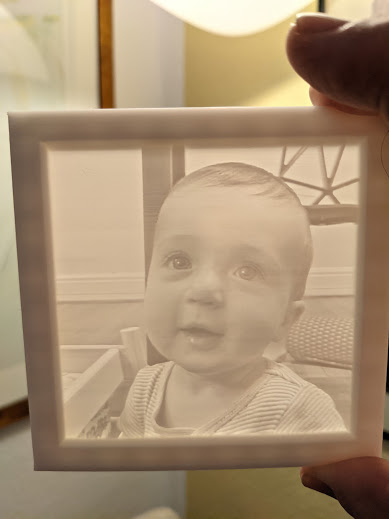 Tags: #Aarhus, #DanishDesign, #kunst, #quiltinginspiration, #streetart