A mind-blowing bevy of techniques filled a two day workshop I took last weekend. Disperse Dyes on Synthetic Fabrics was going to be taught by two accomplished specialists, each with her own extensive repertoire. Held at the home of Lisa "Dippy-Dyes" Reber in quaint little Red Hill, PA, Lisa shared her methods for mottling, sun-printing, salt sprinkling, chain- and tube-wrapping, scrunching, photo-transfer and more. She shared her supplies–tools and liquid dyes which we could choose, referencing her thoughtfully painted chart of colors, tints, and hues.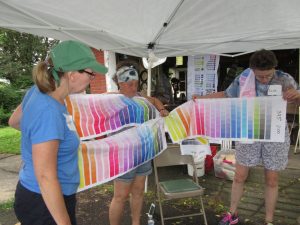 At the same venue, Miriam Jacobs–formerly known as Mert, or Mertle the Turtle Fabric Arts, won over our attention to how she creates complex cloth, packing on a myriad of techniques including crayon drawing and rubbing, dye-painting, dye scraping, paper scrunching, heat-pressing, ghost-printing, and juxtaposing.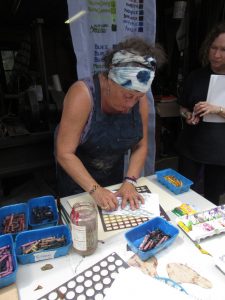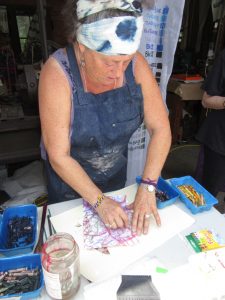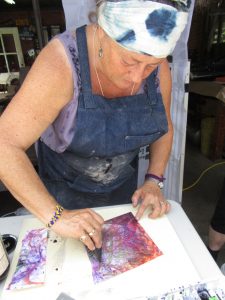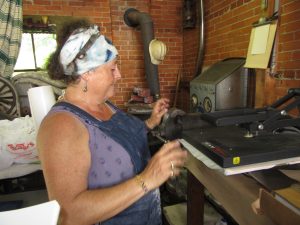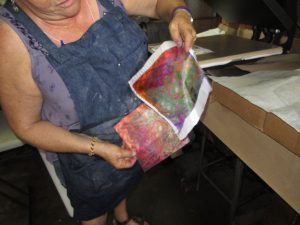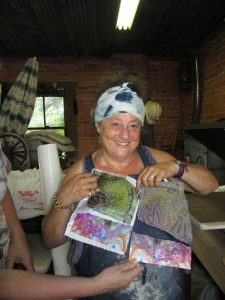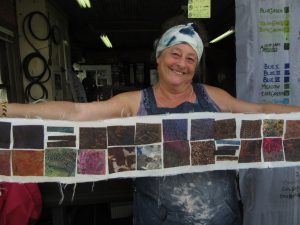 Glorious, jaw-dropping gorgeousness. In the next post, I'll show you what my talented classmates did…and the wealth of surface designs on various fabrics that will doubtless fill my fall with quilting projects. Stay tuned.