Although th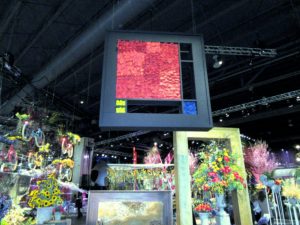 e Philadelphia Flower Show 2017 has vacated its enormous stage at the Convention Center, it is still the receiving bouquets for a master work. With Holland as the theme, classic Dutch artists were heralded with recognition of their signature styles as interpreted in flowers.
Piet Mondrian was everywhere. Especially in floral arrangements that echoed his structured compositions and primary colors.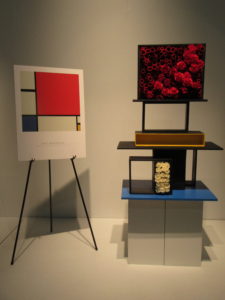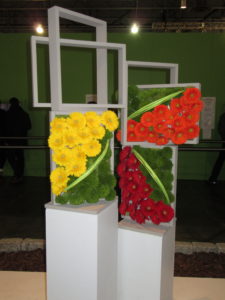 Qui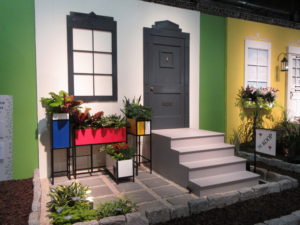 lters will see the work of Mondrian as an easy homage rendered in bright fabric, with black lattices à la stained glass appliqué. Gardeners will note that you don't need to build vertical wall arrangements. Here, arrangers imagined the artist's "Piet à terre" using planters that might have come straight out of Ikea, with paint added.
I LOVE it when quilters or floral designers use great art as inspiration. Check out these renditions of famous masterpieces by Rembrandt and Van Gogh: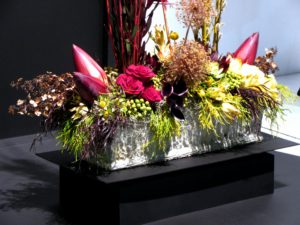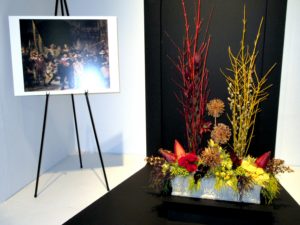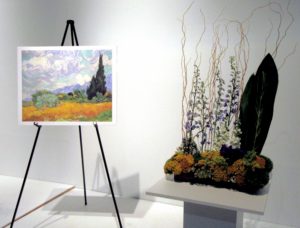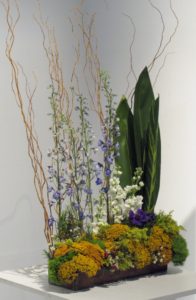 Note to self: Pursue interesting scale and proportion in fabric and gardening compositions!
Hope you enjoyed this vicarious trip to the Flower Show!