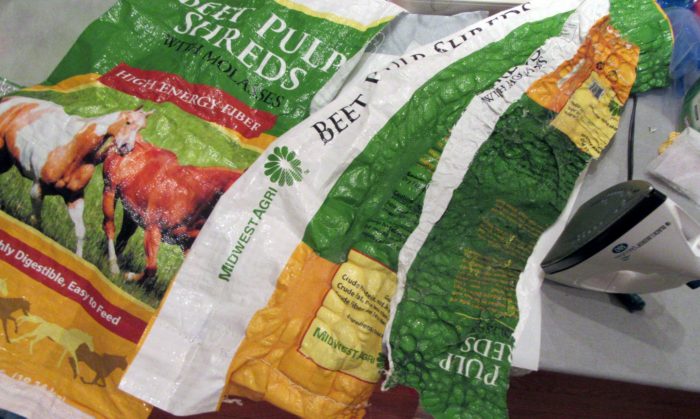 Having fun with my trash stash again. Who knew that ironing those woven, plastic, printed feed bags would produce such a yummy texture? Good buddy Linda Vola, whose horses and mule enjoyed what came in this bag, figured, as I did, that this would become a sturdy, colorful tote bag. Nope!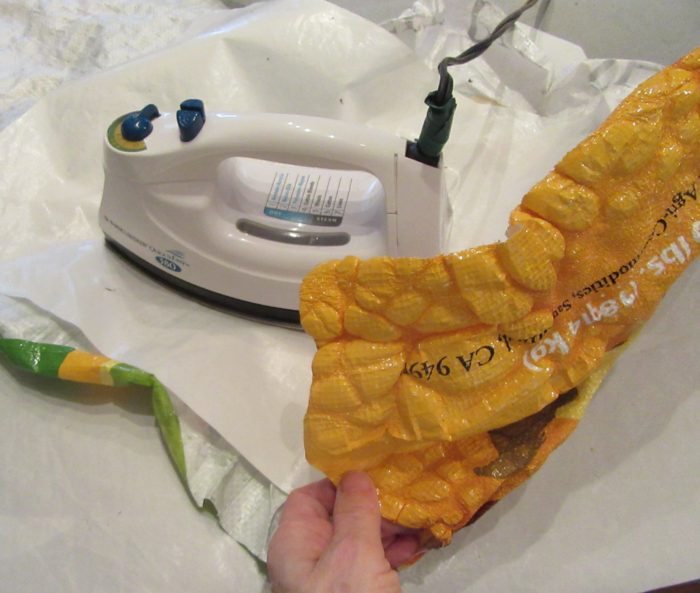 If you try this, be sure to protect your iron and ironing surface with quality Teflon pressing sheets.
I surmise from reading about classes taught by Linda Schmidt, that call for Tyvek and heat guns, that she demos similar techniques. Love the name of her website AND of this class:
http://www.shortattentionspanquilting.com/creating-with-cool-stuff.html
Wish I could take it, and learn from all her trial and error and success. Hoping one of her disciples will clue me in a bit until I do get a chance. In the meantime, I plod on, burning some spots, and falling back to piecing with other trash–er, foil-lined or plasticized packaging. Here's a very early draft of what's in the works, incorporating way too much, and not enough: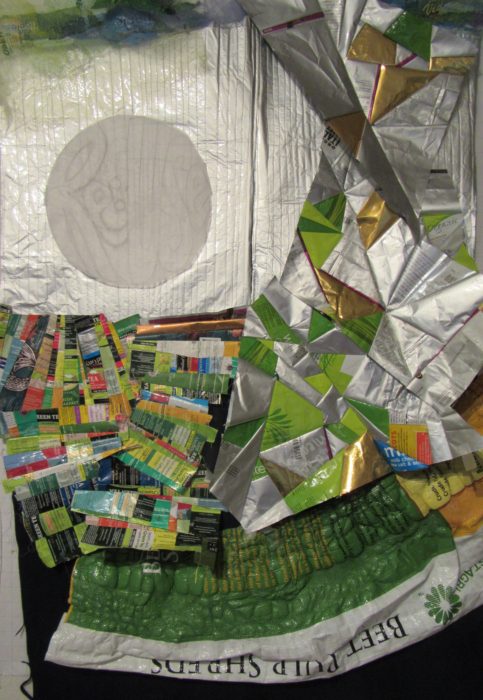 Stay tuned!