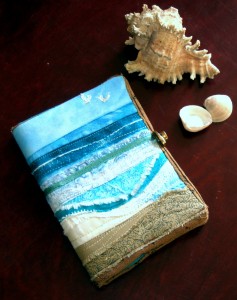 It's here: the year MMXV
Ushered in with jubilee
Ball drops and fireworks on our screens
To welcome in two-oh-fifteen.
The hub and I had a vaca Caribbean
Enjoyed adventures near-amphibian
Took warmth from sun and sand and sea
Unapologetically.
Spending, tipping, napping, touring
Eating, drinking, smorgasbording
You're on vacation, just indulge!
Never mind the tummy bulge!
Never mind expense and guilt!
The unsent cards, the un-made quilt.
Now back to productivity
To Mac/PC captivity.
Back on the wheel, one of the cogs.
New lesson plans, new posts for blogs.
News and views, make 'em halfway clever!
Offers to guilds for gigs wherever!
Back to eating healthily,
Chemical pesticide- and hormone-free.
Neither vegan, heathen nor yokel be!
(Though nothing's fresh now locally.)
Back to winter chill and freeze
Nowhere outside reached with ease.
Forced marches grimly to the gym,
Feign that claim to vigor and vim!
Oh woe is me, my vaca's over.
There's bills to pay and I'm cold stone sober.
I've muscles that ache, and rashes that itch.
…Can you believe I'm such a bitch?
I'm fortunate as all get-out!
Got NO excuse to rant or shout!
My life ain't perfect, but my deal's hardly raw,
One can't avoid hassles or prevent Murphy's law.
Any Crazy Quilters still following this thread?
Then I wish you a bright patchwork year ahead.
No Spider's Den, no Rocky Road,
No need to have stitches ripped out or re-sewed.
May you grow the techniques in your repertoires.
No whine, all Roses, all Pinwheels and Stars,
May your Shadows be brightened by lots of Sunshine,
And may your aggravations be as minor as mine.
All the best for 2015!