The Contemporary Arts Center –a highlight of a long weekend in Cincinnati, was as fun for my almost 4-year old great nephew as it was for his mom, my DH, and me.  An ultra-colorful and creative current exhibit is titled, "Shall I tell you the secret of the whole world? Painting, Parody & Disguise." Defining the Parody part, curator Michael Stillion mentions, "Taking serious art not so serious and making it hilariously serious." With that insanely in mind, Zachary Herrmann describes his installation, with its special appeal for us young and old viewers, using other opposing concepts, so that "cultural cues, symbols, and sensual stimulation…project into a more loosely structured space where fictions about beauty and repulsion, violence and humor, mortality, transparency, and psychology are at play."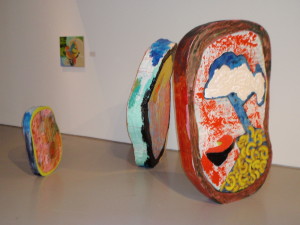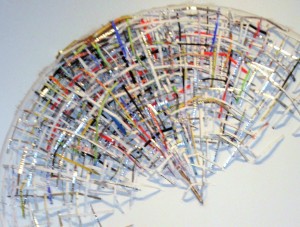 Mark Fox, A Fool's House Fulfilled–A broomstick — among lots of debris–is a clue as to the scale.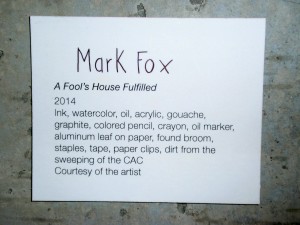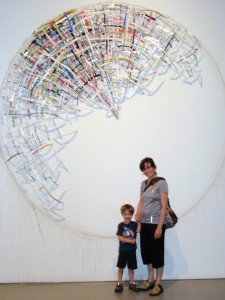 Upstairs at CAC is the UnMuseum. There, Casey Millard's character, Shark Girl, is not having a good day. She hides behind a shark head, because that is the animal she feels like. What animal do you feel like? I am a clingy Labrador retriever, Marcie is a kangaroo mother, and Norman is a curious little monkey.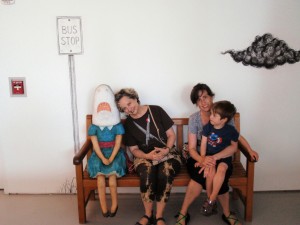 Ryan Mulligan created the most beautiful, free-play putt-putt course–no clubs; you use your feet to guide balls into holes…or send them down the clever chutes…or maybe you simply roll around in the balls like a little Ikea ballroom. It's called The Dinosaur Says Moo.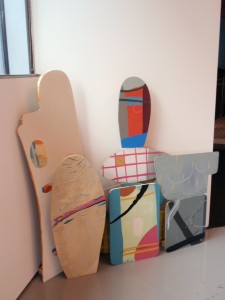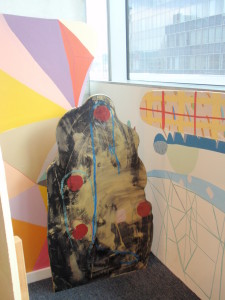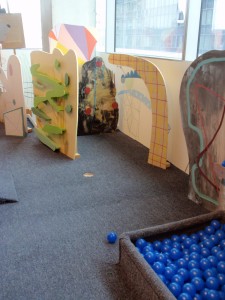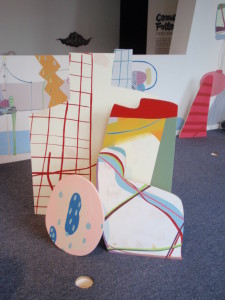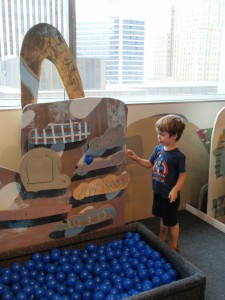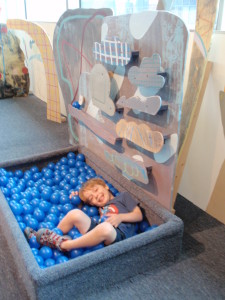 I think I'm ready to be more playful with my quilting…how about you?