No excuse not to refresh your skills, broaden your outlook, and fall in love again with fabric when there are so many great instructors teaching on Zoom these days.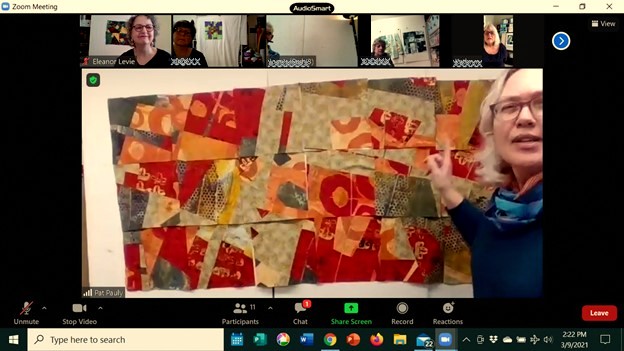 No better teacher (in my book) for sharing how to advance and enhance your skills in improvisational piecing and composing than Pat Pauly. I had the pleasure of taking her new class, "Make It/Break It" this week. My fabulous classmates, all FOPs (fans of Pat) were attending live and online from Germany, Canada, and different parts of the USA. Because in this day and age, we can do that.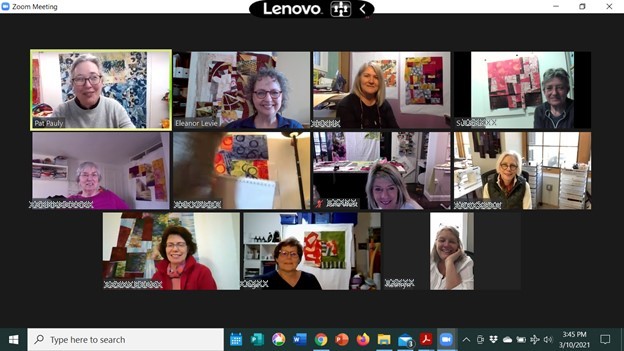 Pat puts her mark on her work by exclusively using her own printed fabrics, almost all with large-scale designs.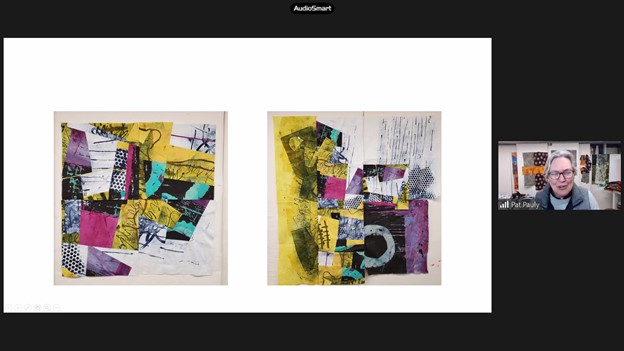 And we FOPs followed suit, either using fabrics we printed in Pat's Glorious Prints classes, or with half-yard purchases of Pat's creations.
Here's my design wall, at the end of Day Two. I'm getting somewhere…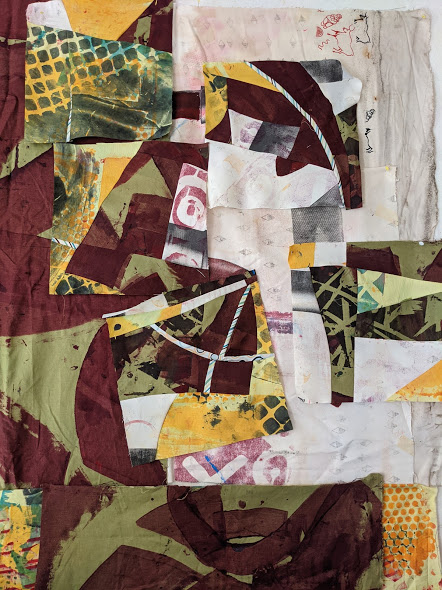 The husband passed by and remarked, "It's certainly different than most of your work." That's a good thing; I am quite pleased to be setting off in a different direction. It's like hitting a refresh button. Boosting confidence in your design skills and aesthetic sensibility. Honing your critical eye while you give yourself permission to play.
Take a class, or a workshop. Try a new direction…something different, or beyond your comfort level. Just google a subject that intrigues you and see what opportunities present themselves.