All of Everything refers to the many materials, styles and themes that Todd Oldham used to put into his fashion. It is the name of the show, the first major exhibition to focus on the exuberant style and playful aesthetic of Todd Oldham's runway opus of the 1990s. I just saw it at the Rhode Island School of Design (RISD) Museum; it's there until Sept. 11.
Some glimpses that us quilters will love…that is, IF you're into All of Everything, and everything but the kitchen sink in your fashion!
Patchwork
Different types of fabrics and patterns in the coats above and below, and in the mock-up with glued wool that was photographed and used for a print.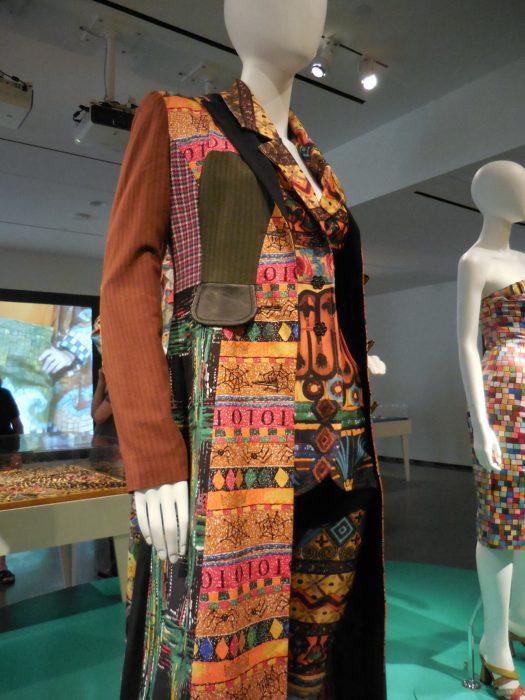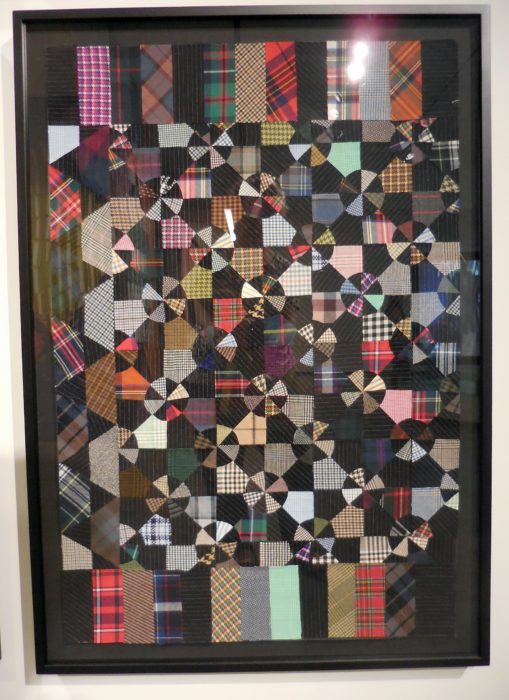 Patchwork with Woven Ribbons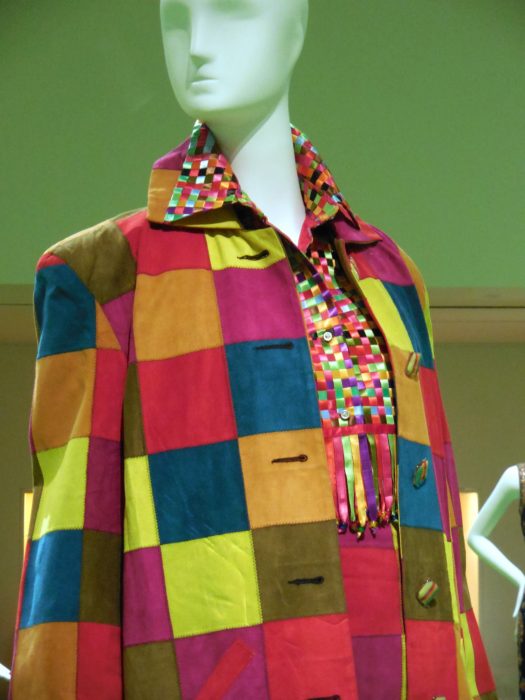 Embroidery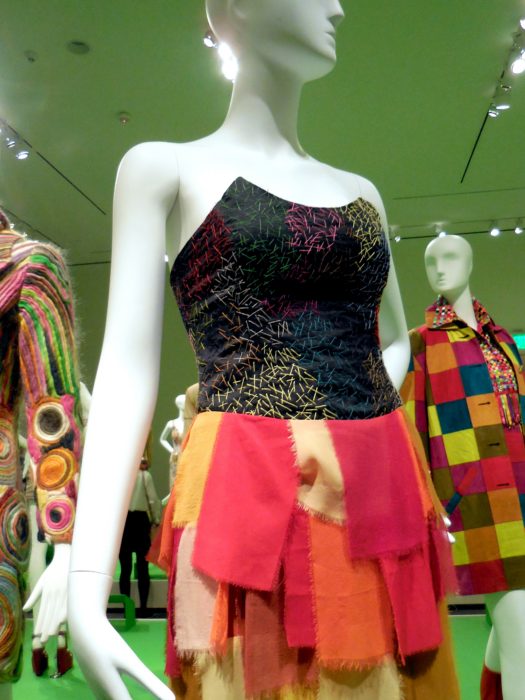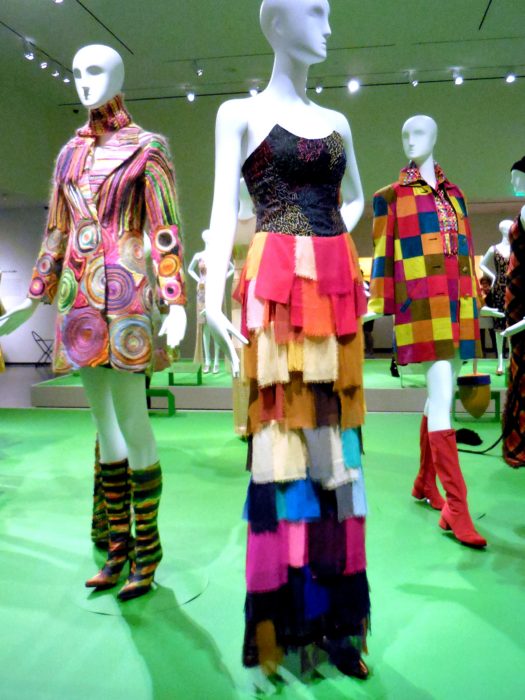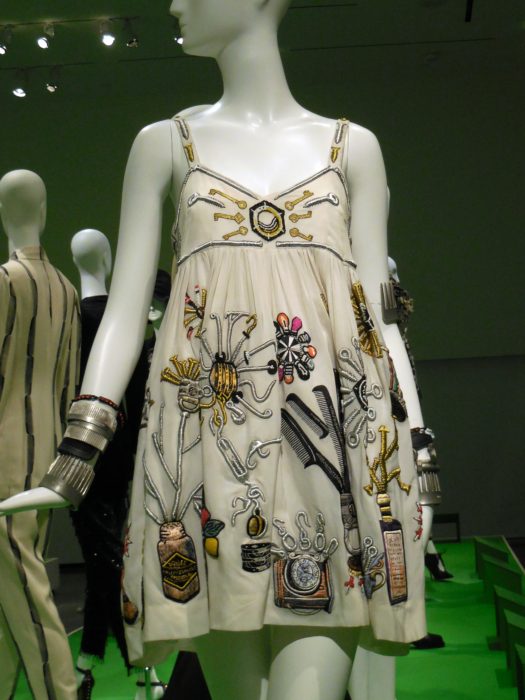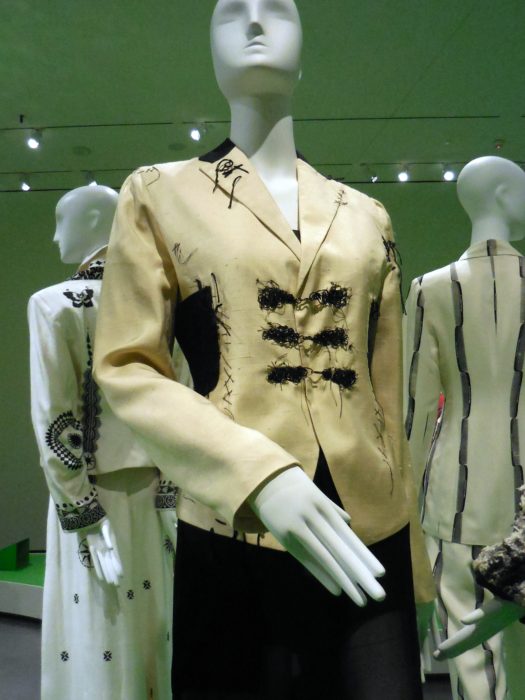 Button Embellishment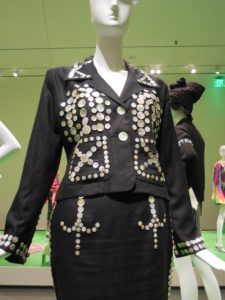 Beading, Quilting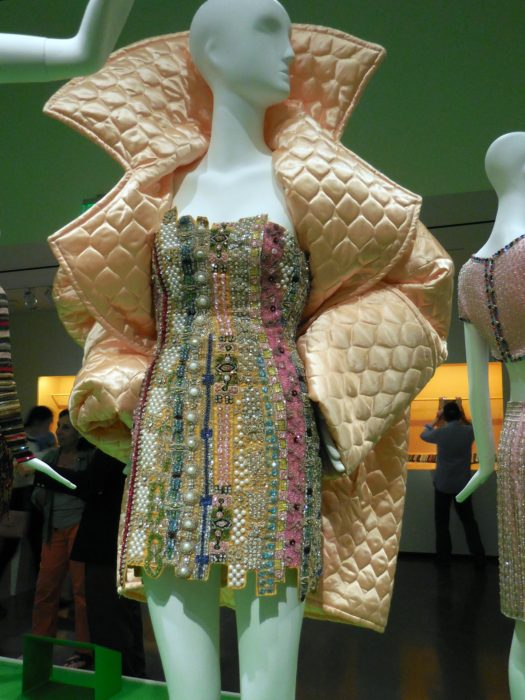 Knitting, Lacing, Surface Design, & Beading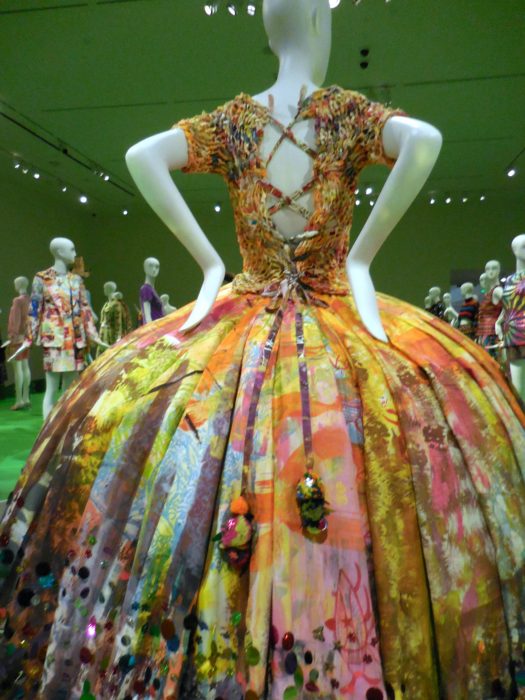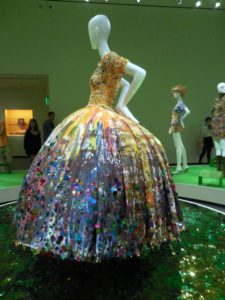 This last pièce de irresistance was the culmination of a class Oldham taught at RISD in 2014. Except for this collaboration, it has been 14 or 15 years since he's designed fashion. In the years since, he's been putting All of Everything into interior design, kid-crafts, and other follies for Target, Old Navy, La-Z-Boy, Escada, movies, and TV. Check out his home here!