Horticulture inspired by the arts–that's the theme of  the 2014 Philadelphia Flower Show.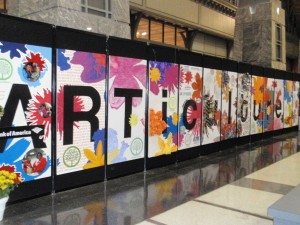 Picture frames invite you to see the floral designs as art forms.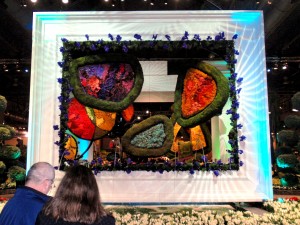 At its most exciting (for me), the floral arrangements immediately call to mind the work of specific celebrated artists. For example, spheres of blooms may appear as  Seuss-ical celestial systems. But step directly in front of the frame, and Wassily Kandinsky is in the room.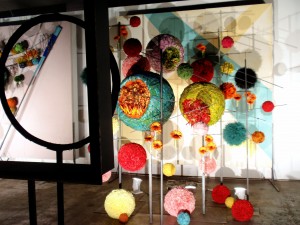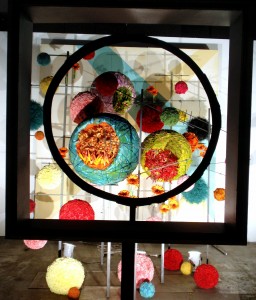 Bet you can guess whose work inspired the following vignettes…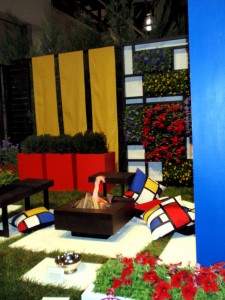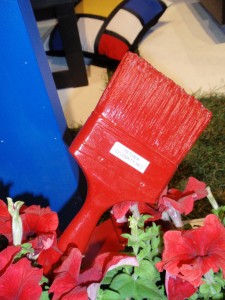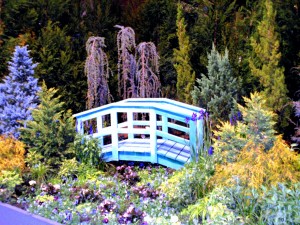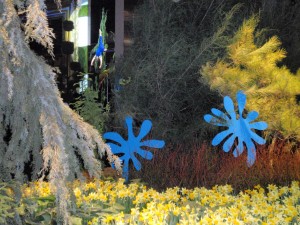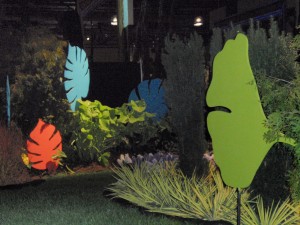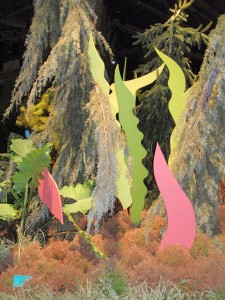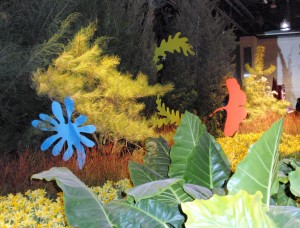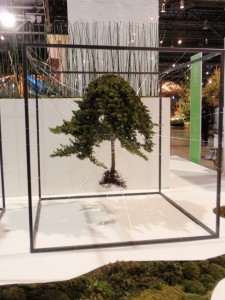 For some reason, I'm not quite sure why, the priceless fine art masterpieces cannot be exhibited alongside the arty horticulture. I do think that showing printed images of signature artworks would help folks make the parallels, give this show many teachable moments, and make fine art accessible to a new crop of viewers! After all, you might go Mmmm at these compositions, but the satisfaction is so much greater if you are familiar with Mondrian, Monet, Matisse, and Magritte.
So how great is it when the actual painting that inspired the floral design can be and IS exhibited alongside it. Paintings by students at PAFA–the Pennsylvania Academy of Fine Arts have mood and color palettes picked up by the floral designer. Sooo cool.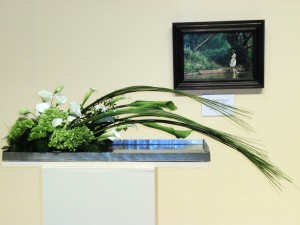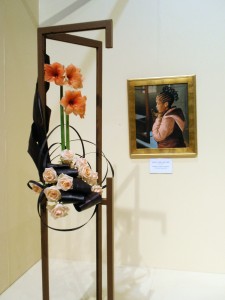 As always, I loved being at the Philadelphia Flower Show–especially just after yet another snowfall and with wind chill temperatures dipping down to the ridiculous.
In a future blog post, I hope to point up with my pics how floral designers in this show successfully use the elements of art: color, texture, line, rhythm, balance, unity, and so on.
But I can't sign off 'til I touch on quilting! Don't wanna get into that timeworn debate of quilts as art vs. craft. Except to opine that taking a traditional craft form and infusing it with all the elements of art takes it to a different realm. Whether your palette is paint, or flowers, or fabric, all you need is inspiration!
Do add your comment! I'd love to hear how ART is at the heART of what you do, and if you draw on fine art as inspiration for your quilting.