Went w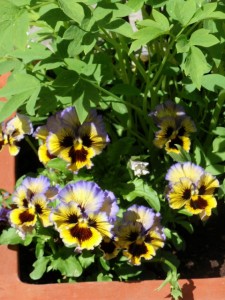 alking with the husband yesterday, snapping pics of all the early spring flowers.
In our 'hood, even humble plant pairings in clay pots looked spectacular.
Doncha love pansies that combine unlikely colors? Gives you the feeling that such a color palette might also succeed in a quilt…
Walked to work in celebration of Earth Day today. OK, truth is, I always walk to work–as my office and sewing studio is in my house. But before I get down to the nitty gritty, I'm auditioning my photo faves as art quilt subjects. Oh, and playing around with basic photo editing.  Jasc Photo Album lets me brighten and add vibrancy…or use special effects to radically invert the color palette…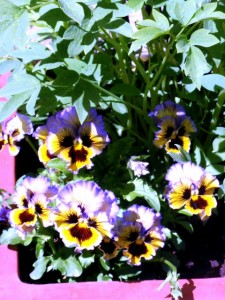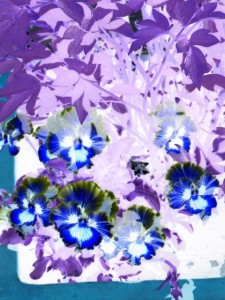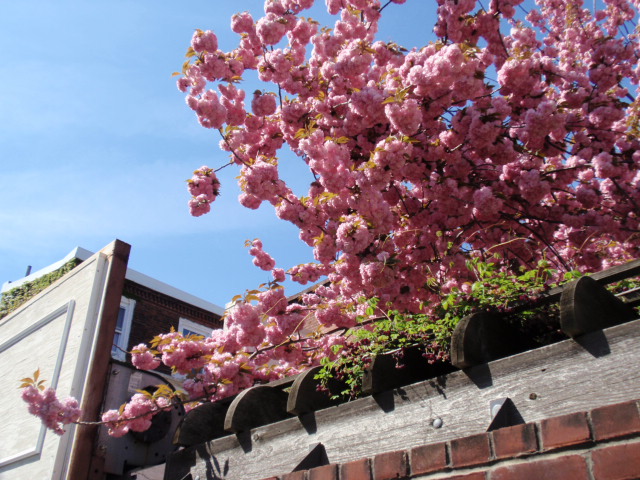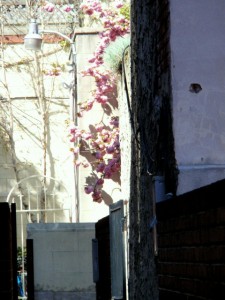 Flowering trees–Japanese cherry trees, crepe myrtles, magnolias, and more gave otherwise gritty alleyways a blushing gracefulness. Please leave a comment if you can identify this tree for me!
A "solarizing" effect gave a softer, other-worldly glow that has, for me, a calming effect…perhaps the lack of contrast, and the cool blues and greens.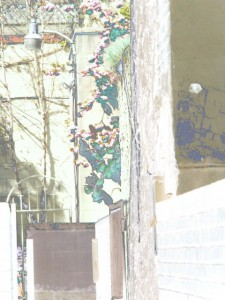 We strolled through the ritzy Society Hill neighborhoods, where folks spend gobs of moolah on abundant plantings, no doubt professionally designed and installed.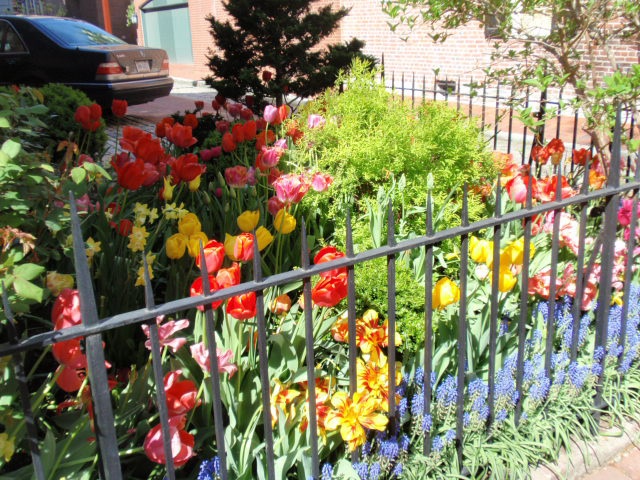 A special effects called Glass Blocks let me turn this into a beautiful abstraction. If you're intoxicated with color, you might even envision a Drunkard's Path quilt or a granny motif afghan for a different sort of flower bed. In any case, do enjoy wending your way along your own path, letting Mother Nature and Tanta Technology inspire creativity!