While producing the book, Choosing Quilting Designs–one of the volumes of the Rodale's Successful Quilting Library Series, I really got jazzed fleshing out unexpected sources of inspiration as suggested by Elsie Campbell in the chapter, "Great Inspirations." Since then, I have frequently snapped architectural details with an eye toward how I might find good candidates for quilting. Here are some elegant ones, all in wrought iron, from my trip to Brussels, Belgium earlier this year: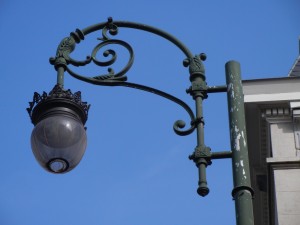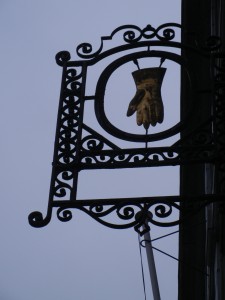 My hubby and our friends walked the Art Nouveau neighborhoods, and I could hardly stop snapping: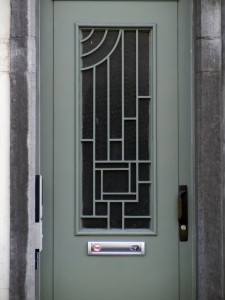 But here's my all-time favorite design:
That window design was the one that inspired my latest piece of wearable art. As I was designing for summer, it unfurls itself as free-motion stitchery and applique rather than quilting. I used it to embellish–and rescue–a sort of kimono top that I got at Loehmann's decades ago. It came with a skirt that no longer fits–go figure! (Cuz my figure has already gone!).
If you'd like to hear more about Choosing Quilting Designs, learn about it here.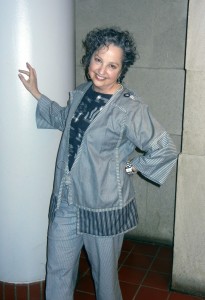 Wanna bring a fun program to your quilt guild? I've got lots of wearable art pieces that fit a multitude of body shapes, so YOU get to be the runway models for Quilt Wearabouts: Strut Your Stuff. Tons of inspiration and laughs! Add a Show 'n Tell where guild members bring their wearables–tote bags and purses, too.  Just click on the colored text above, and I'll take you there (so to speak).
Comments always welcome!! No gobblety-gook to type in to prove you're not a robot! Tell me what you think! Tell me what unlikely sources of inspiration rock your quilting designs!