Do you remember topsy-turvy dolls? A bit like a Pushmepullyou from the story of Dr. Dolittle.
Do little, however, is rarely my modus operandi…quite the opposite, I tend to go overboard. So when–a long time ago, I took a class from one of the top dollmakers in the world, Elinor Peace Bailey, I didn't make a doll from one of her kits. I didn't make a doll…I made a topsy turvy doll. Here's the basic body: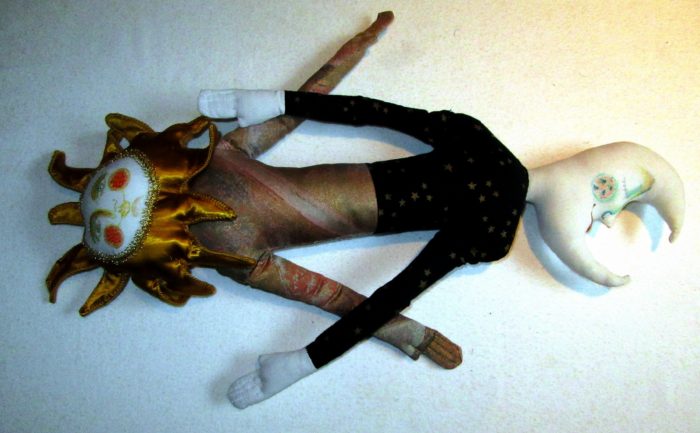 Here's the Sun's sun-dress, made today from a pillowcase that my grandmother had, and the Moon's nightshirt: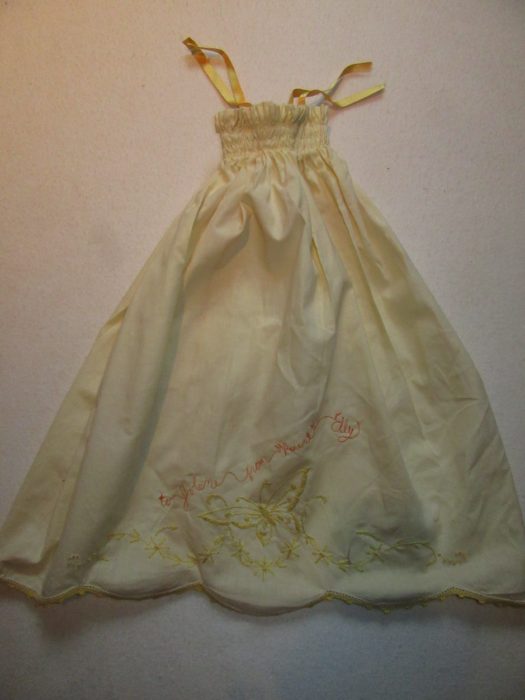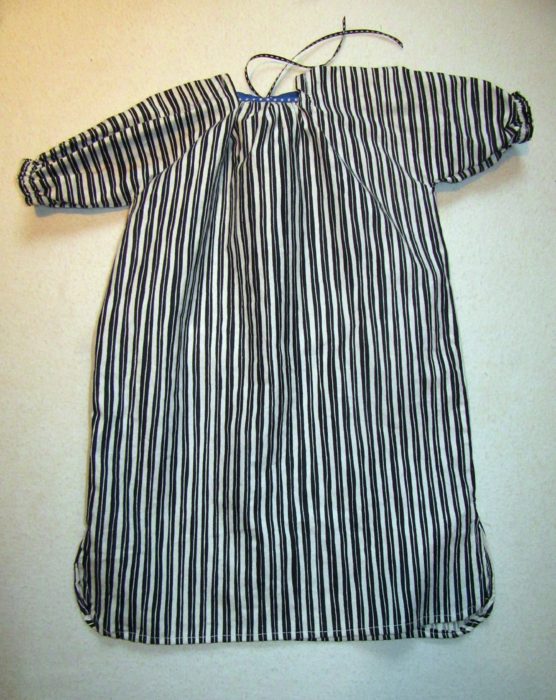 Takes me back to my girlhood. I never played with dolls, but I made dolls and made costumes for them.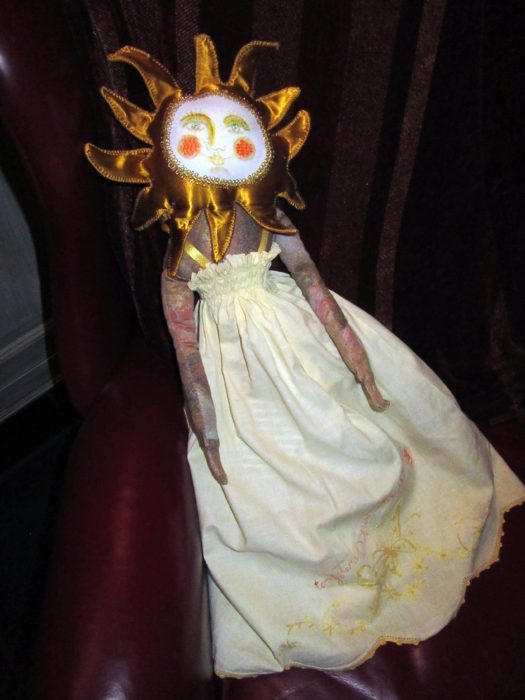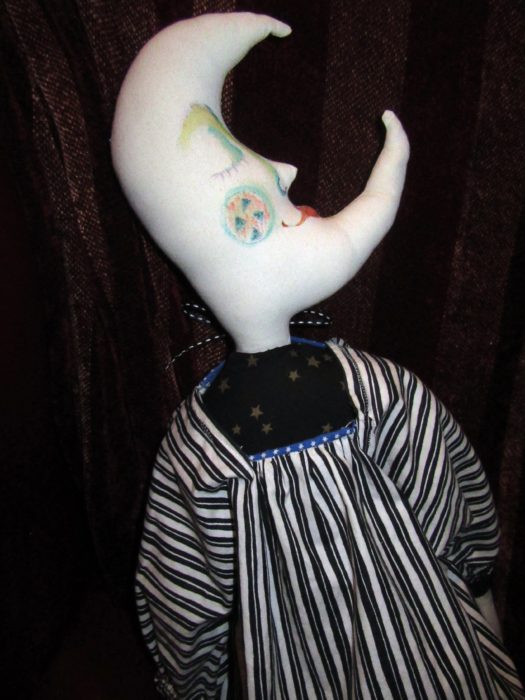 Always nice to have a reason to finish a project. This topsy turvy doll is headed–pun intended–to a baby who is the sun, moon, and stars to her family. Only hope the dog doesn't chew it up before she can enjoy it!