welcome!

I cannot mask how impressed I am with how well quilters are coping and adapting during the Coronavirus pandemic.
Quilters have set aside their beautiful projects to make face masks by the ton.

Guilds are responding to the challenges of keeping members safe but also connected...which brings me to my big announcement:
I am now offering virtual presentations and workshops to guilds on Zoom. Live and in real time, I'll deliver a presentation where every person has a front-row seat. I'll teach a workshop where every demo comes across clearly, and every participant gets individual guidance.
No travel expenses to pay!
Like my programs in the flesh, these online programs are given with liberal doses of inspiration, good humor, and bad puns!

For my live, online programs (about 1 hour), I can host on Zoom ---as many as 100 attendees from your guild. OR, YOU can host me as a speaker who shares her screen. Any members or guests with a desktop, laptop, ipad or tablet and an internet connection can join me.
I'll show dozens of quilt projects and narrate the fun stories behind them. I'll intersperse my presentation with Q & A, further explaining any technique as needed. If the group is huge, we'll use the chat for questions and comments; otherwise, we can have questioners unmute and fire away.
My workshops on zoom (3 hours) will be interactive. I'll spend a few minutes getting everyone comfortable with this new way of learning. We'll alternate between a gallery view so we can all share, and a speaker view so you can clearly see me demonstrate and watch my short video for each step. For a smaller group, say, up to 12 participants, the workshop will feature a breakout room for each participant, so I can offer individual help and suggest ways for strengthening or enlivening each unique project.
REMEMBER:when the social distancing is over, and your guild feels comfortable coming together, I'll be ready and eager to bring you an exciting trunk show that's completely out of the box.
Guild Program Chair, book me now! Click here for my lively programs--all with trunk shows of wonderful, touchable quilt projects, and click here for the fabulous, fun workshops I offer. I can stay flexible to your needs and your budget.
Fun with Face Masks
I'm a quilter, with a big stash of fabric, enough elastic(!), and sewing know-how. That allows me to make the day-to-day a little easier for healthcare workers like those heroes below, and for loved ones with compromised immune systems.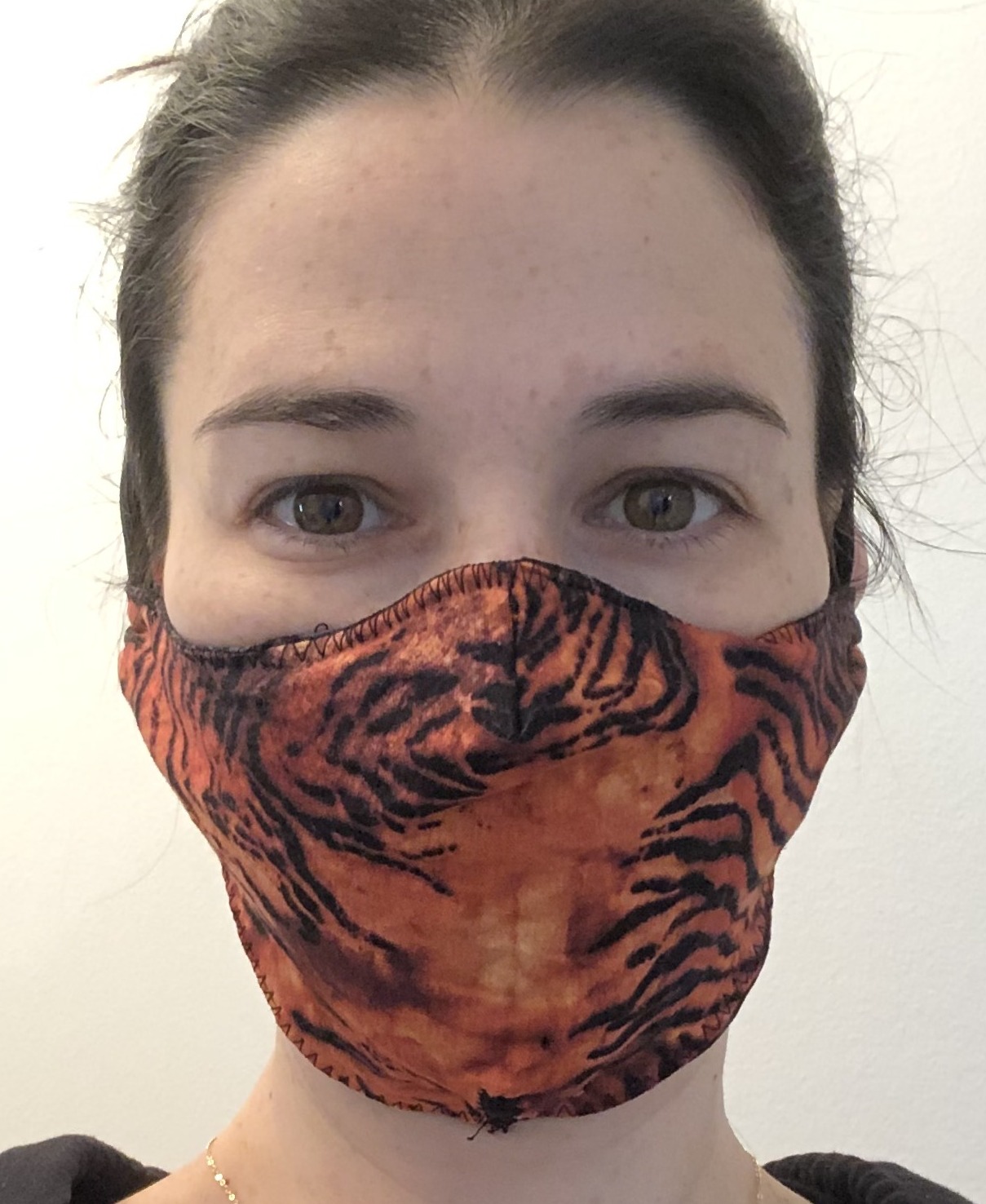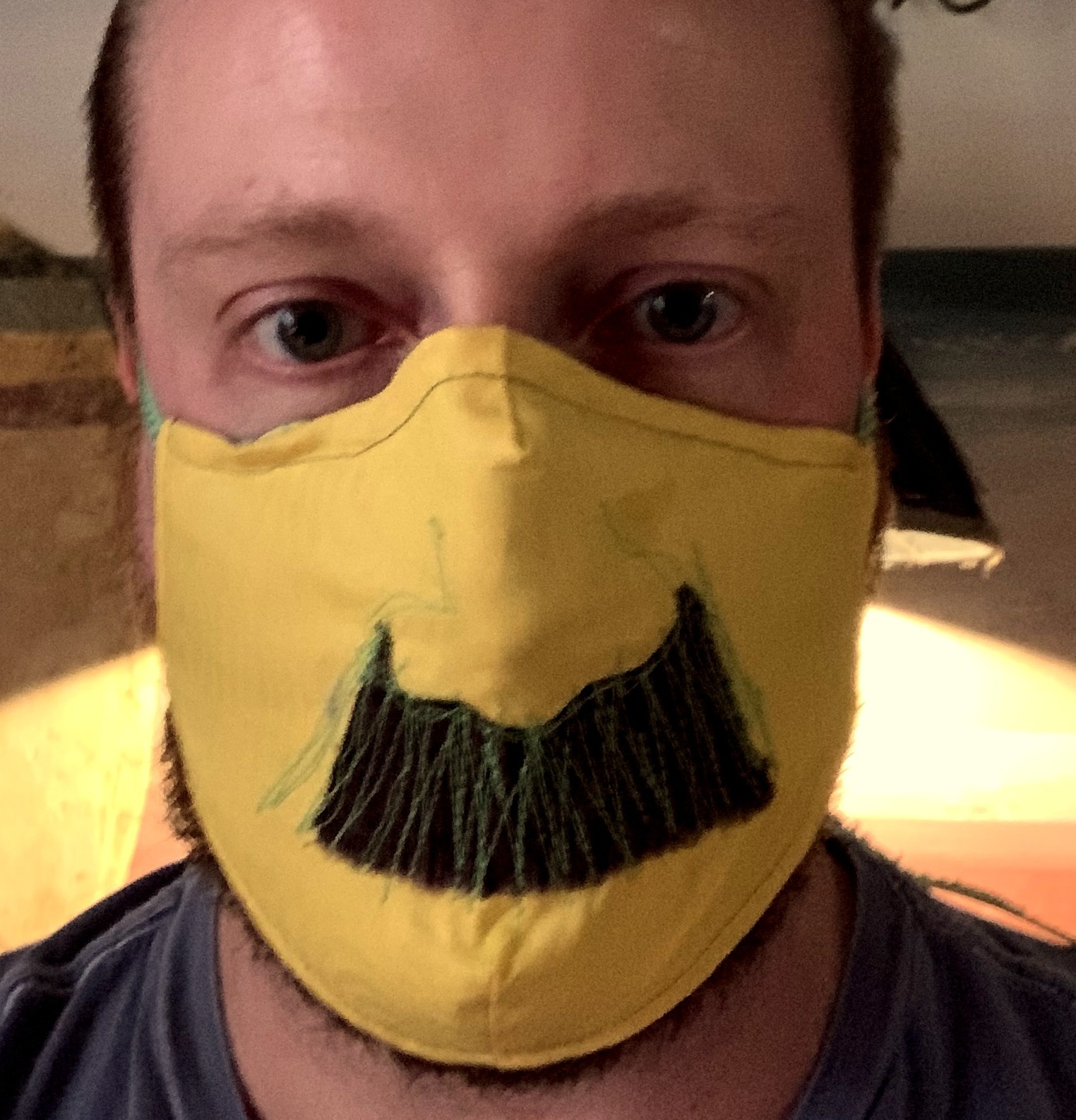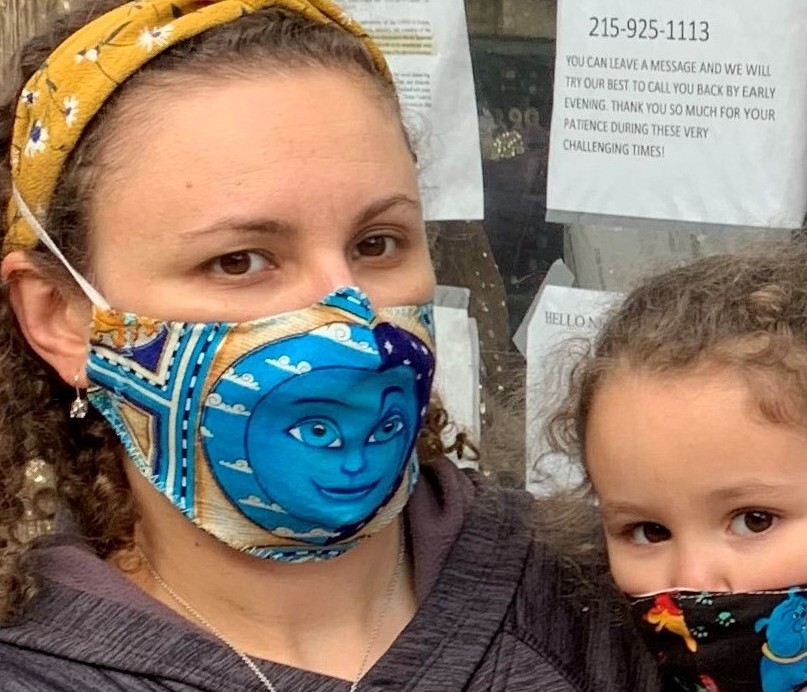 Psst: "Weave a Quilt with Me" is still my most popular -- and most fun workshop.


Check out a couple of finished projects above...and see every single student's work, for every single class I've taught here.
**************************
"Your enthusiasm is contagious!"--Rita F., Milford Valley Quilters' Guild, Milford, PA
"I can't tell you how long it's been since I had this much fun."--Paula H., Oregon Coastal Quilt Guild, Newport, OR
**************************
HERE'S WHERE I'LL BE, now via Zoom!
August 11, 2020, Four County Quilters Guild of Mt. Airy, MD, on Zoom: 7:00 p.m. Rock Your Quilting
Aug. 15, 2020, Four County Quilters Guild of Mt. Airy, MD, 10:30a.m. to 1:30 p.m. Weave a Quilt with Me workshop on Zoom
Sept. 3-4, 2020: Block Party Quilters of Eastside Seattle, WA: Virtual program, Thursday evening at 7 p.m.-- Rock Your Quilting; Virtual workshop on Friday, times to be determined: Weave a Quilt with Me.
Sept. 8-9, 2020: Victoria Quilters' Guild, Victoria, B.C.: Virtual program, Tuesday, 9:30 a.m. PT -- Rock Your Quilting; Wednesday workshop: Weave a Quilt with Me
Sept. 15-16, 2020: Washington Stars Quilt Guild of Lacey (Bellevue) WA, Tuesday, 7 p.m. -- Rock your Quilting; Wed., 9:30-12:30 -- Weave a Quilt with Me
Sept. 21-22, 2020: Flying Geese Quilt Guild of Fallston MD: Monday evening, 7 p.m., Rock Your Quilting; Tuesday workshop, Weave a Quilt with Me
October 13, 2020: Village Squares Quilters of Scarsdale, NY: 9:30 a.m.: Weave a Quilt with Me; 12:30 p.m., Rock Your Quilting
**************************************************************************
Any questions? Don't hesitate to get in touch—just click on "contact me" --the last link at the top left.