welcome!
CALLING ALL QUILT GUILDS:
I offer live, virtual lectures and workshops. This is the way we are meeting the challenges that the Coronavirus pandemic demands of us, while we stay connected, inspired, and creative.
Live and in real time, I'll deliver a presentation where every person has a front-row seat. I teach a workshop narrating slides and video demos, we share and chat, and every participant gets individual guidance in small group breakout rooms.
Check out a preview of my programs on Zoom, as appeared on the Global Quilt Connections lineup on September 30:
Like my programs in the flesh, these live, online programs are given with liberal doses of inspiration, good humor, and bad puns! And NO travel expenses to pay!

For my live, online programs (about 1 hour), I can host on Zoom ---as many as 100 attendees from your guild. OR, YOU can host me as a speaker who shares her screen. Any members or guests with a desktop, laptop, ipad or tablet and an internet connection can join me.
I'll show dozens of quilt projects and narrate the fun stories behind them. Book one of these presentations:
12 Ways to Rock Your Quilting,
or
A Magical History Tour: American Quiltmaking from 1970-2000.
My workshops on zoom (3 hours) will be interactive. I'll spend a few minutes getting everyone comfortable with this new way of learning. We'll alternate between a gallery view so we can all share, and a speaker view so you can clearly see me demonstrate and watch my short video for each step. I'll also put small groups into breakout rooms, so you can help one another, gab while you work, and I can join each room to offer individual help and suggest ways for strengthening or enlivening each unique project.
Here's a taste of what this workshop is all about:



"

Honestly, this was as good as any in-person workshop.

The pace was perfect. The instructions and videos, excellent. The breakout rooms to get personal guidance, also excellent. Oh, and sharing the experience with my friends was very much a joy during these pandemic times." -- Dawn C., Four County Quilt Guild of Mt. Airy MD
Upcoming, on Zoom:
April 14, 2021, at 1 p.m., ET: Waterloo County Quilters' Guild, in Ontario, Canada: 12 Ways to Rock your Quilting
May 5: Northern Lake County (Illinois) Quilters Guild, 7 p.m.: A Magical History Tour; May 6, 9:30 - 1 p.m. Central Time: Weave a Quilt with Me
May 6, 2021 at 7 CT: Country Quilters of McHenry (Illinois): 12 Ways to Rock your Quilting; May 8, 9:30-1 CT: Weave a Quilt with Me
June 16, 2021: Peninsula Quilters of San Mateo, CA, 7 p.m. PT, A Magical History Tour
Sept. 8, 2021, 6:30 p.m. PT: Glendale (California) Quilt Guild, A Magical History Tour, and Saturday, Sept. 11, 9a.m.-12:30 PT: Weave a Quilt with Me
October 5, 10 a.m. CT: Chisholm Trail Quilt Guild (Texas): Presentation TBD; Oct. 6, 9:30-1 CT, Weave a Quilt with Me
**************************************************************************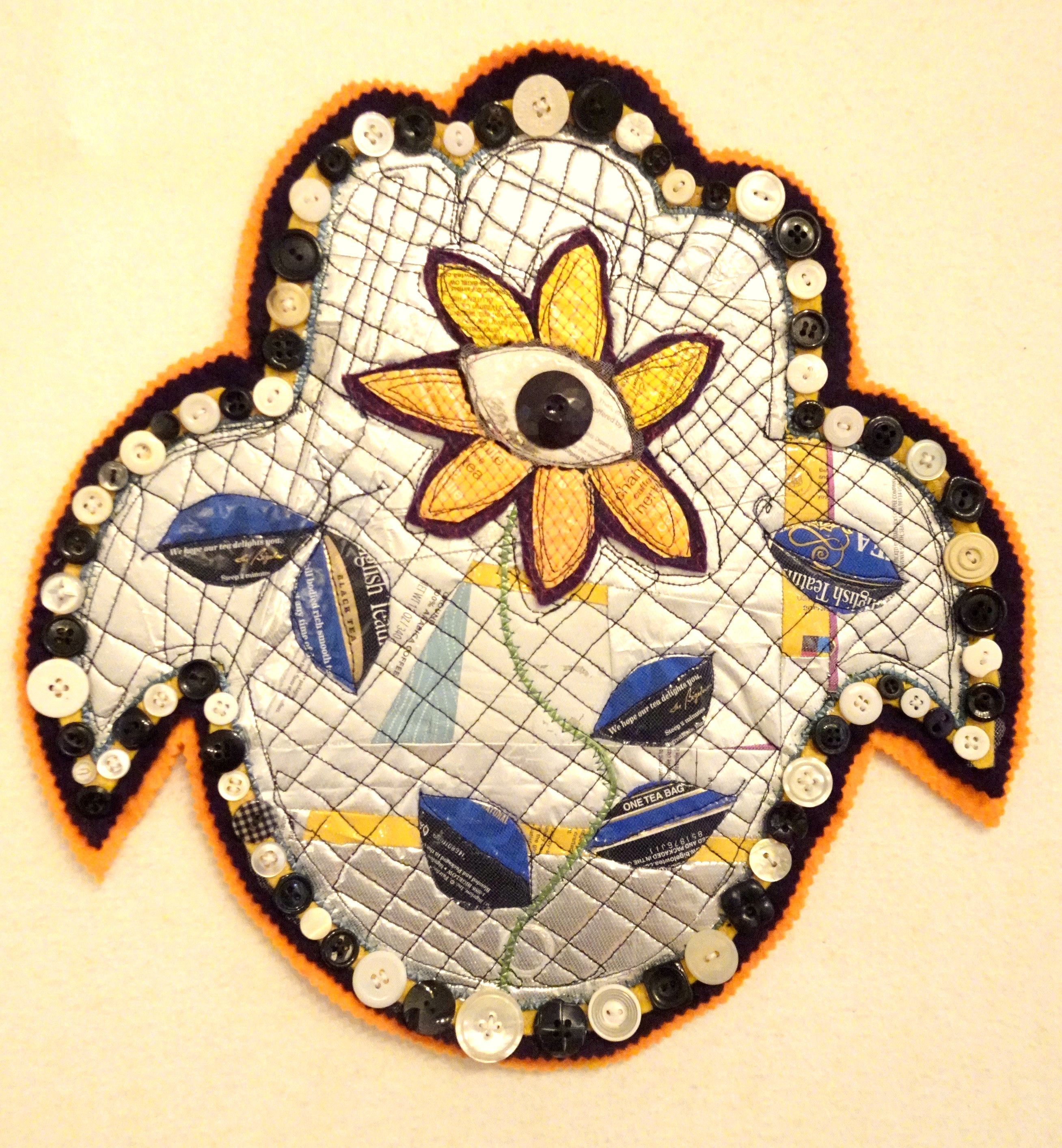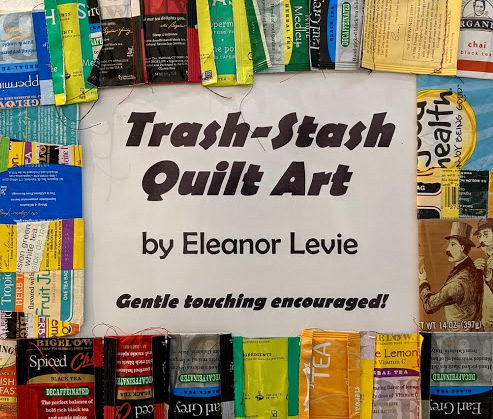 My solo art show, Trash-Stash Quilt Art, was on view Dec. 2-20
at the Da Vinci Art Alliance in Philadelphia...
but you can still visit it virtually HERE.

Take a video tour of the exhibit!
Play an "I SPY" game with your family!
Get my tips and tricks for making holiday cards with recycled materials you've got right at home!
***********************************************
Any questions? Don't hesitate to get in touch—just click on "contact me" --the last link at the top left.