workshop
Stretch your Creativity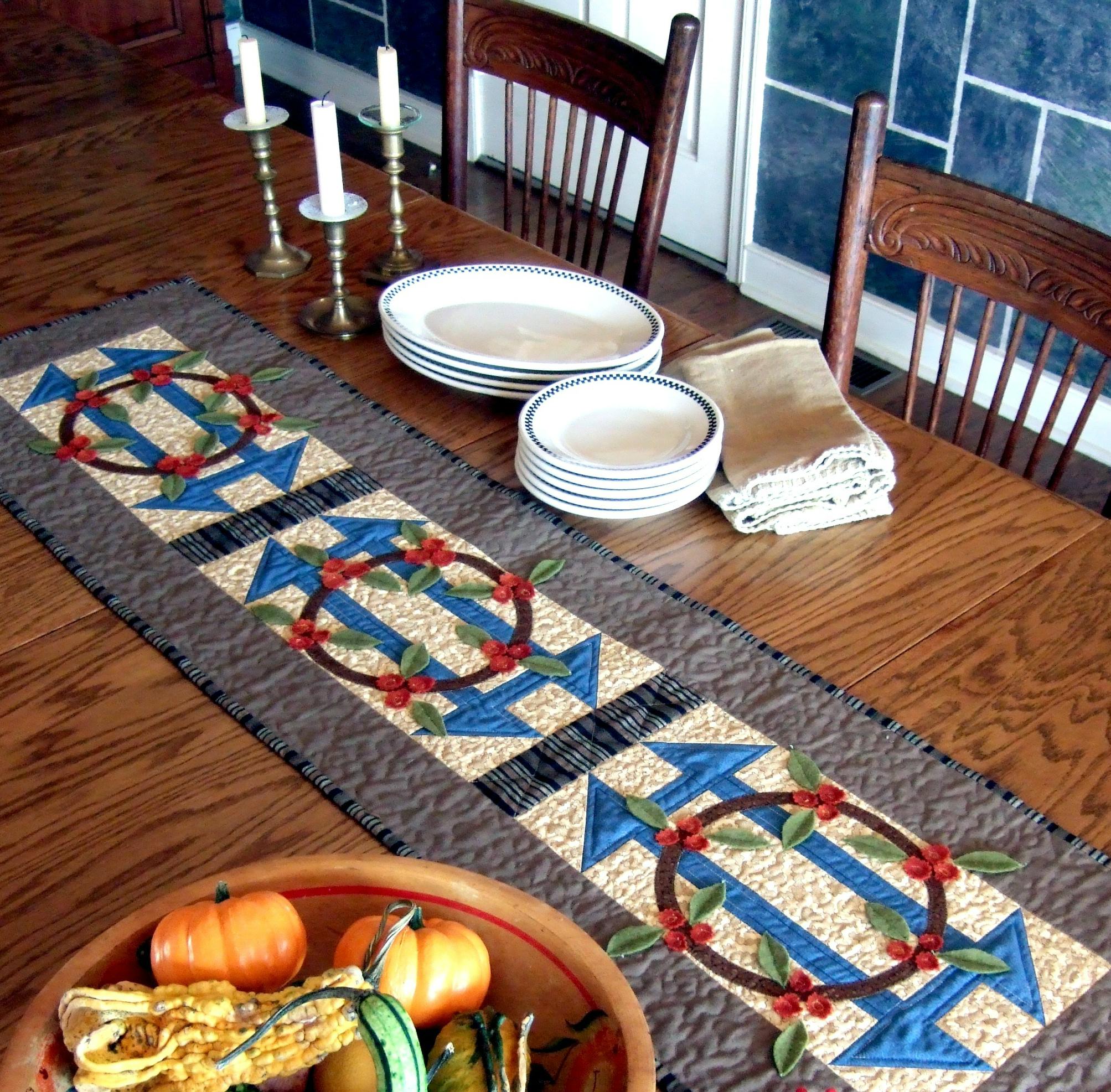 Shown here: Churn Dash Stretch, by Avis Shirer of Joined at the Hip, from Skinny Quilts & Table Runners, edited by Eleanor Levie
CLASSES (1/2 day and full day)

Stretch Your Creativity
[for half-day workshop, no sewing machines necessary. Optional for full day workshop.]
Discover the quilt designer and home decorator in YOU! Although there are samples shown here (Churn Dash Stretch, Basket Stretch) that you can copy or use for inspiration, this is a design class that will give you the confidence to create your own original designs that are simply perfect for that certain space in your home!
First, you'll take a classic quilt block that appeals to you and works well in your decor, and learn how to "stretch" or skew it to make it your own. Then you'll design a table runner (or Skinny quilt) around the old or new block. I'll help you choose the perfect mix of fabrics for your original design and customize it to fit your table, color scheme, room style or china pattern.
Make a seasonal room accent, or the perfect gift for that upcoming anniversary or housewarming. You'll start in on cutting the patches and arranging the units so you can admire the affect. Fast workers may want your sewing machines so you can stitch up your stretched blocks...but it isn't absolutely necessary.

Shown at right: Basket Stretch,
by Eleanor Levie


Supply List:

Dimensions of your dining table for customizing your piece to the perfect size for where it'll be displayed.

A china plate, candlesticks, or other tabletop item to coordinate with your design.

Fabrics—Bring extra options and choices; I recommend pre-shrinking:

1 yard of a multi-color focal fabric you love, one with a print that works for the room, to use for large patches, spacers, borders, or even just the backing.

1/4 yard or fat quarter each of subtly textured prints such as tone-on-tone, variegated/mottled, vines, geometrics, abstracts, in colors to match your multi-color focal fabric and/or your china; make sure you have light, medium, and dark values, plus striped fabric
For applique, if desired, fusible web

Tools and Supplies:

2 pencils with erasers
Graph paper
Freezer paper

Cutting mat

Small (4" or 6" square) and large (6" x 24") acrylic rulers

45mm rotary cutter

Scissors

Not absolutely necessary, but nice for full day workshop: sewing machine in good working order; neutral-colored sewing thread; 2 or 3 irons plus lightly padded ironing surfaces--for the class to share; plastic baggies for taking patches home.

For finishing, but not needed for class, you will need:

2 1/4 yards of fabric, for a one-piece backing(less for pieced backing)

Batting, interfacing, or flannel, for filler

I suggest you wait until the quilt top is done before choosing your binding--or deciding on another way to finish the edges--I will show several alternatives to consider)
I, the Teacher, will bring:

Many examples of skinny quilts, to inspire
Copies of Skinny Quilts & Table Runners, I and II, to sell at discounted prices--only if desired; no obligation to purchase
Classic quilt block patterns, graph paper, and suggestions for stretching or skewing or drafting to size
A wacky sense of humor, lots of ideas, an encouraging spirit, and the interest in getting to know everyone taking this workshop!

WORKSHOP WORKS!
NOTE: Anyone who takes this workshop: please send me jpeg photos of your finished work, emailed to ELevie@comcast.net along with your name and Guild name. Here's one from Mary Ellen Rilatt: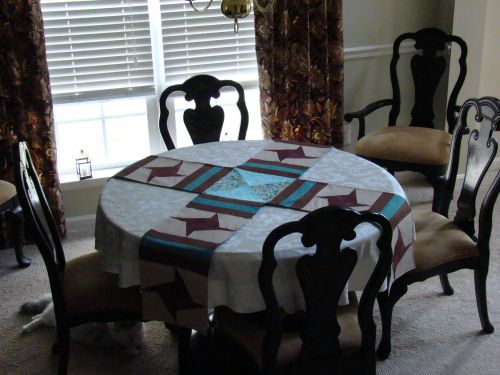 Don't you love her solution to topping a round table? And don't you want to take this workshop, and create a table runner or other accent piece perfectly customized to your desired dimensions, and befitting the colors, style, and mood of your room?
Variety and Verve characterize the designs of the Valley of the Mist, in Temecula, California: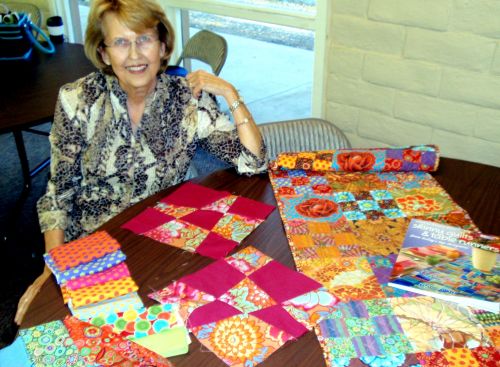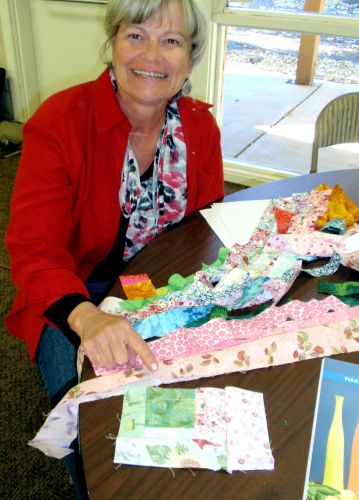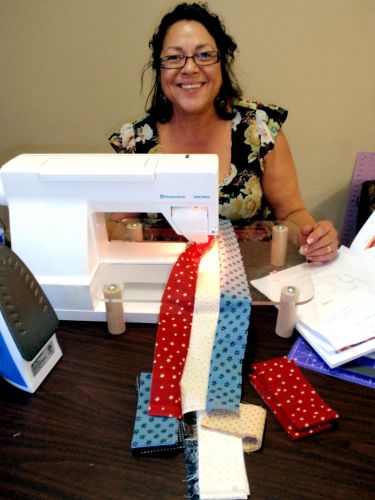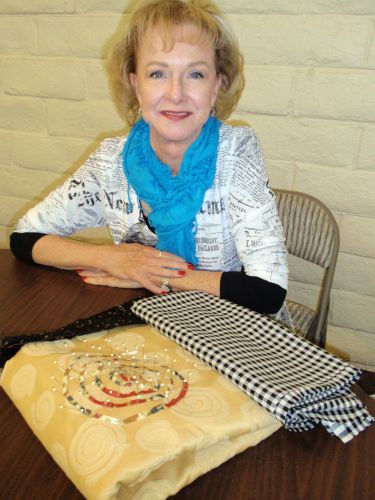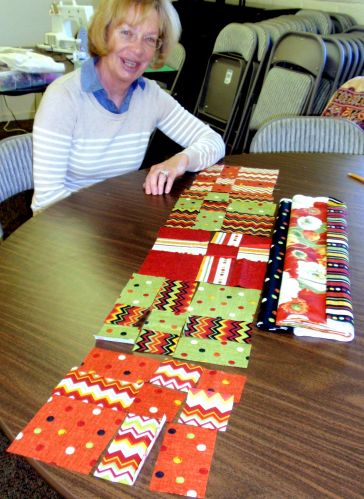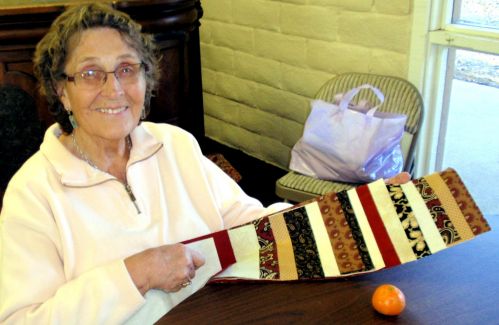 Check out how the Chugiak Quilters in Eagle River, Alaska stretched their creativity: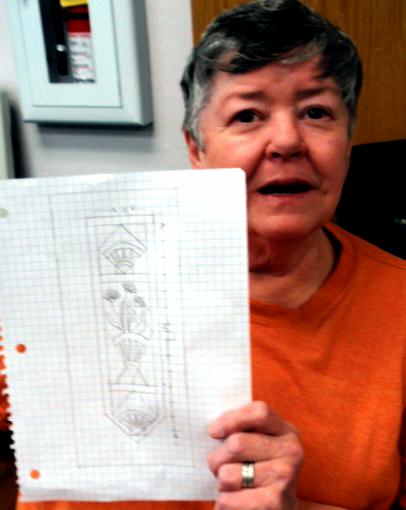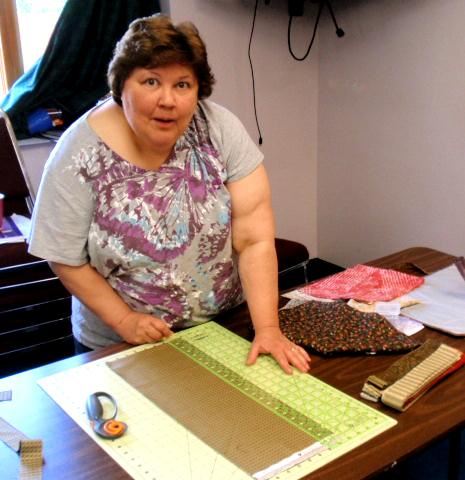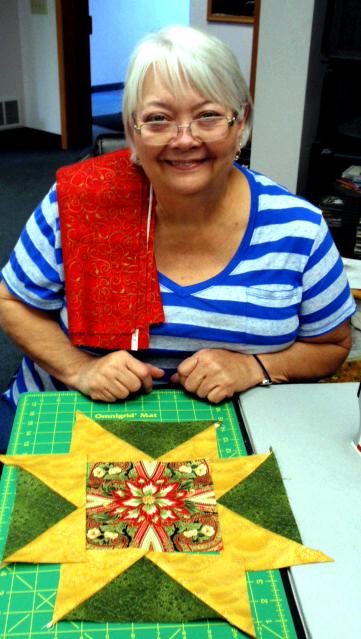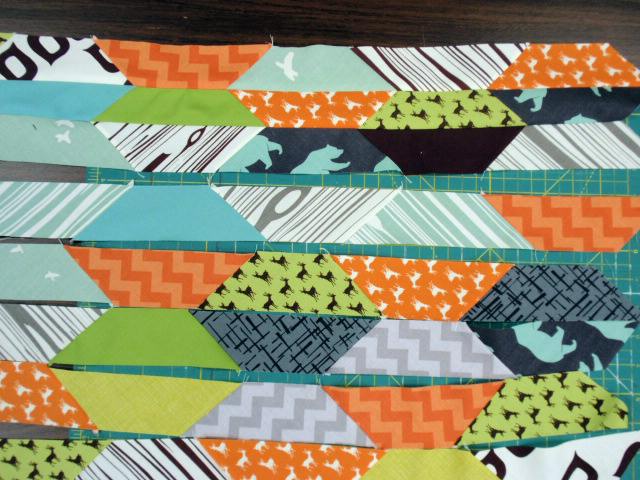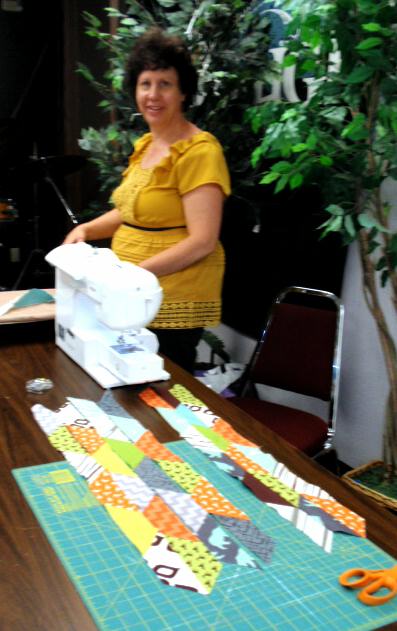 & done: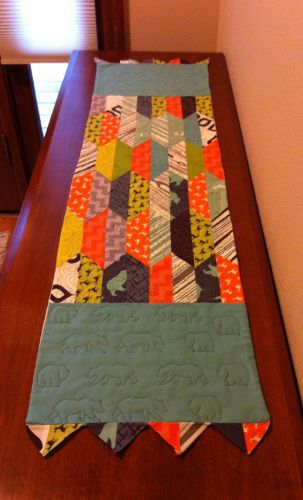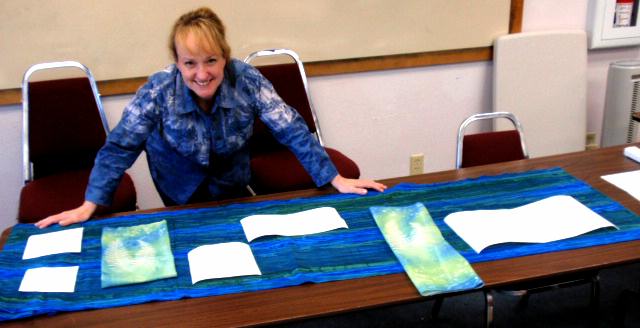 These designers of original Skinny Quilts are all members of the Erie Shores Quilters' Guild in Kingsville, Ontario, Canada: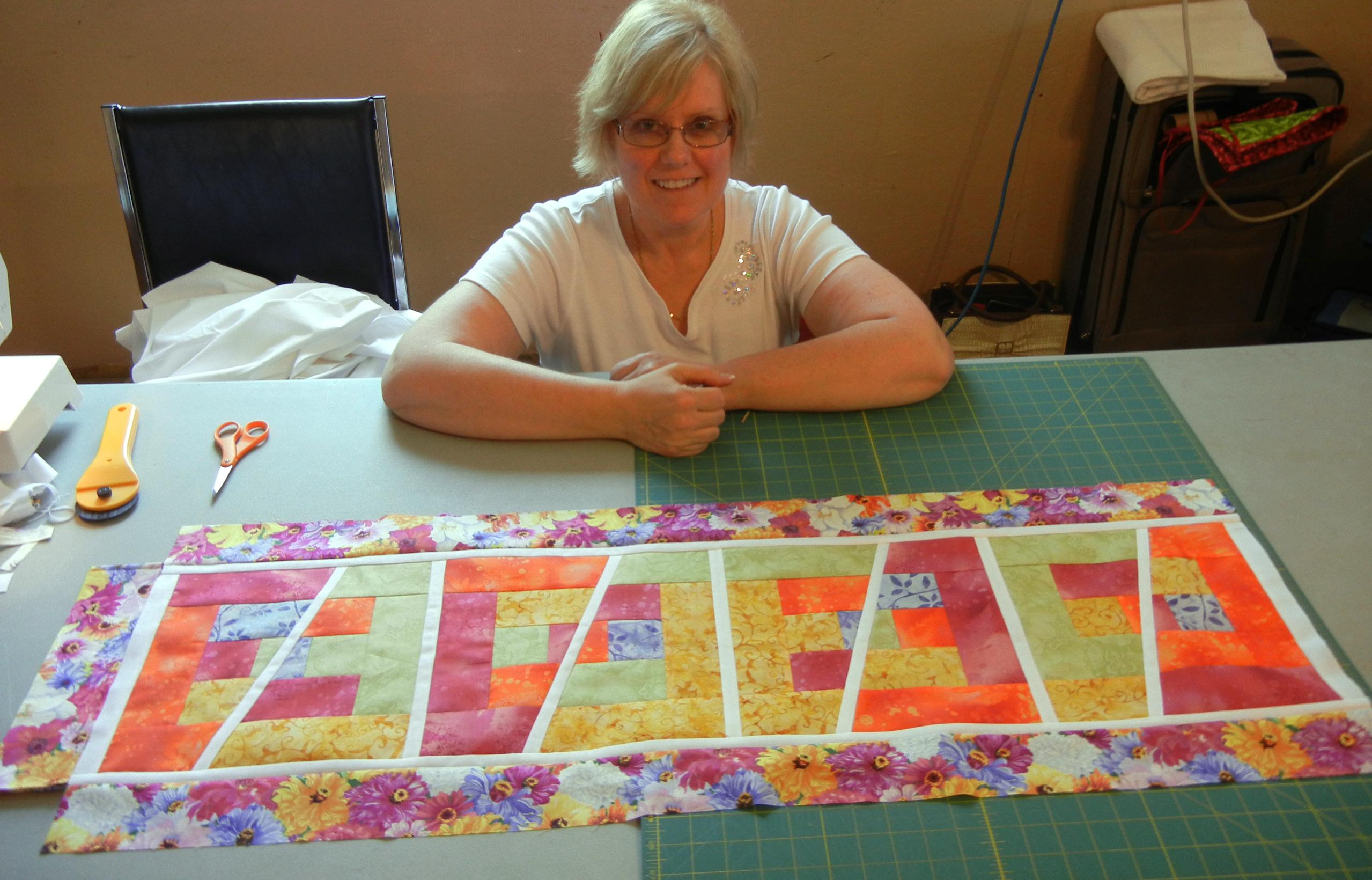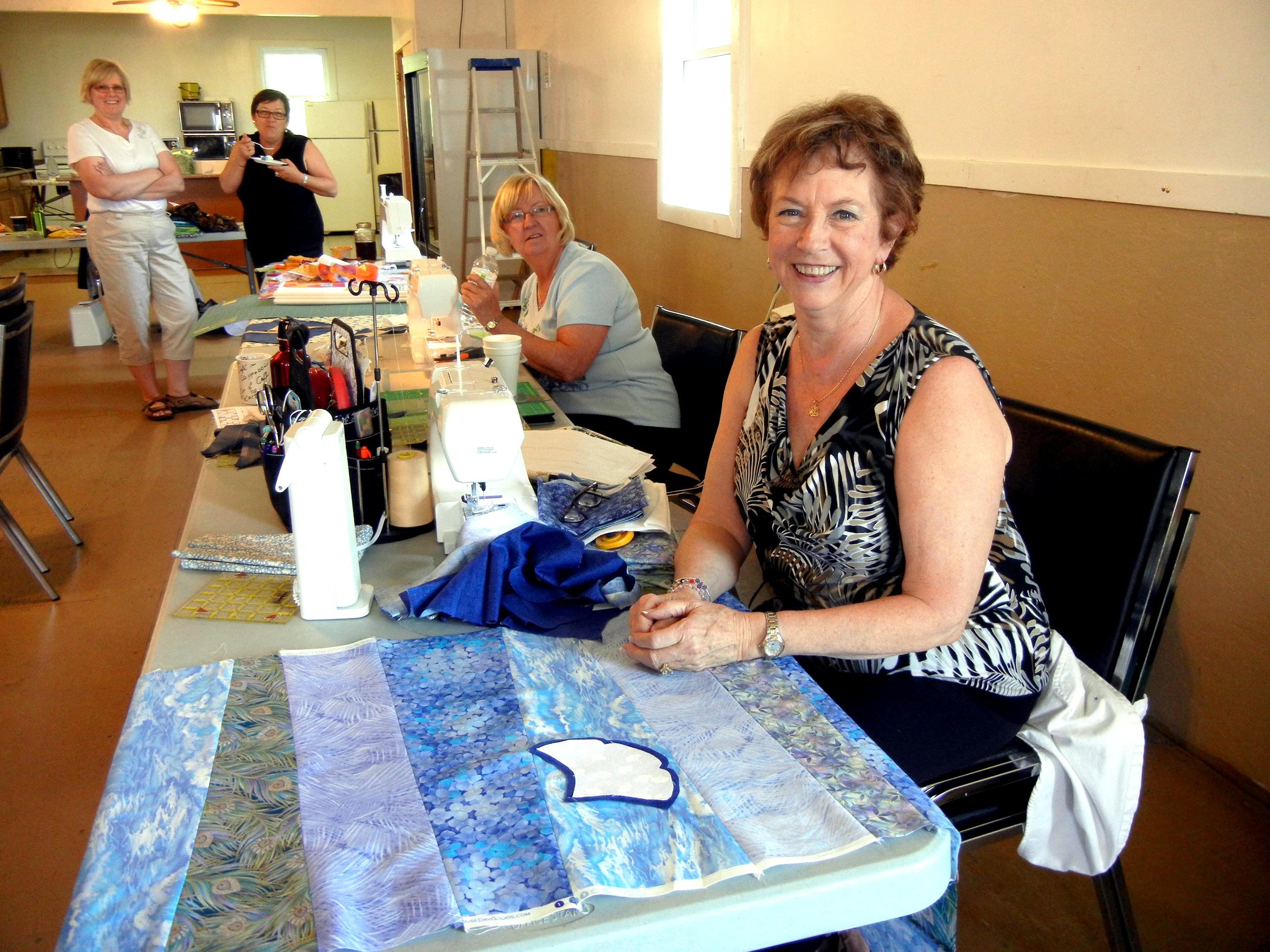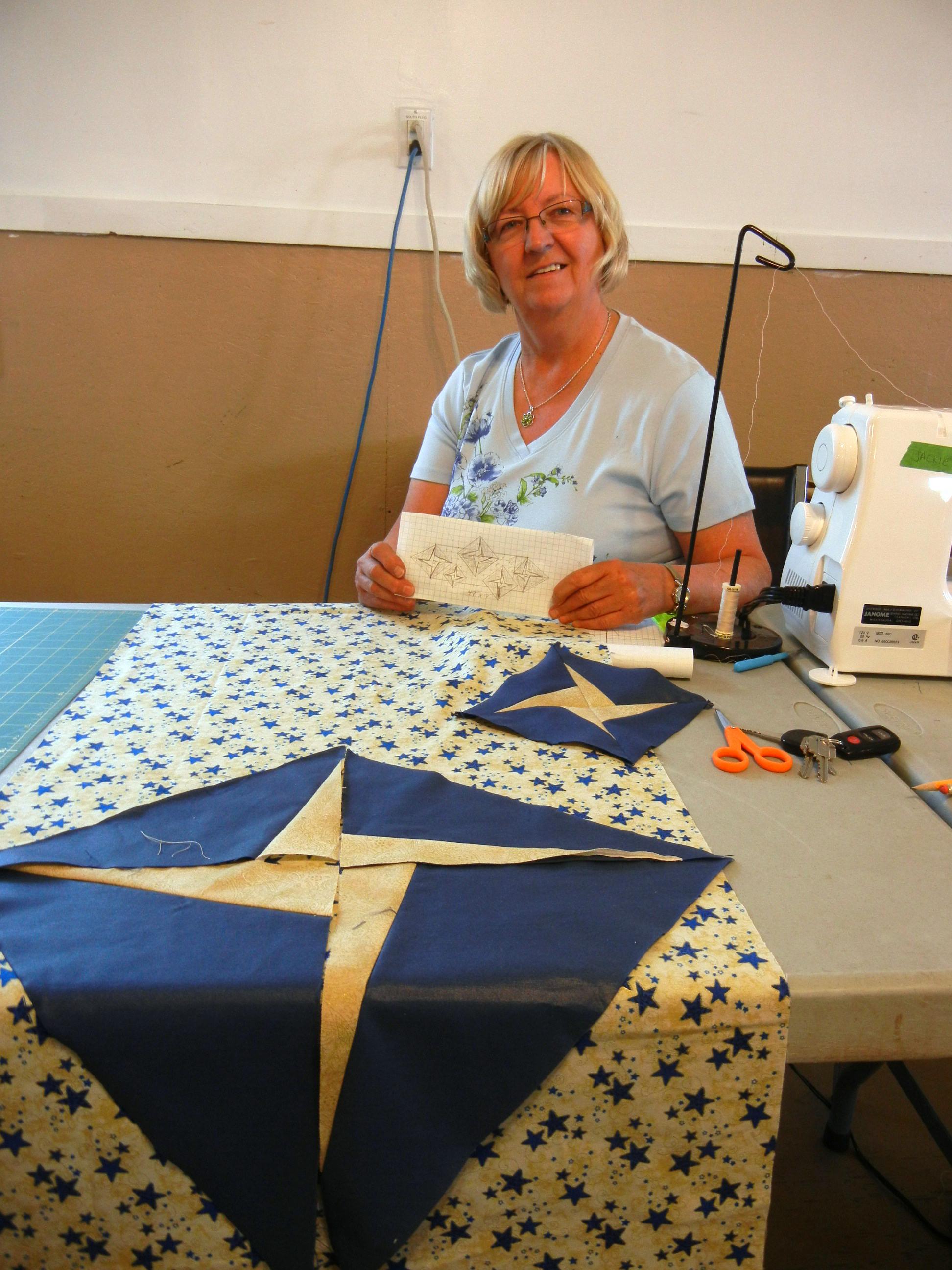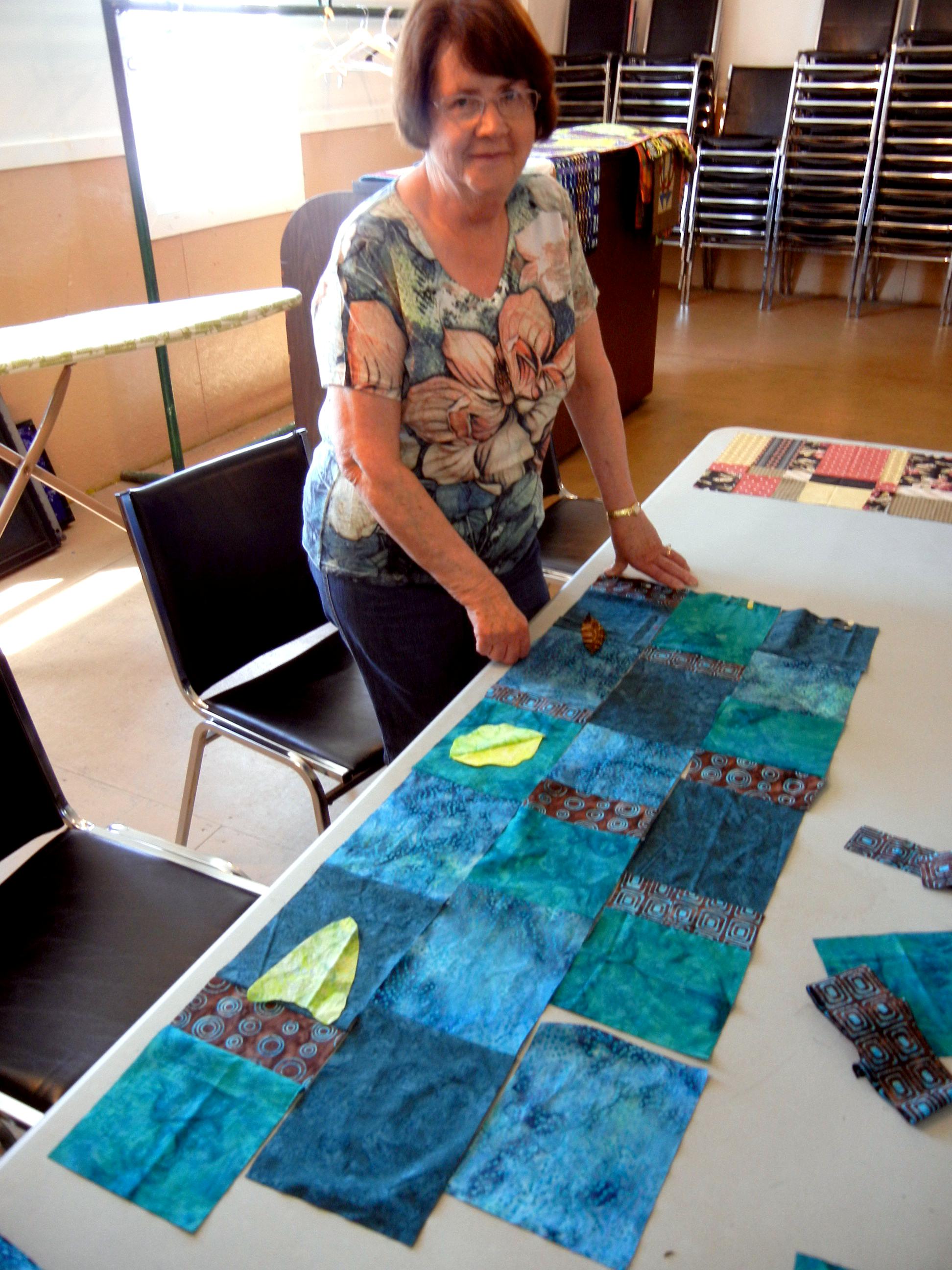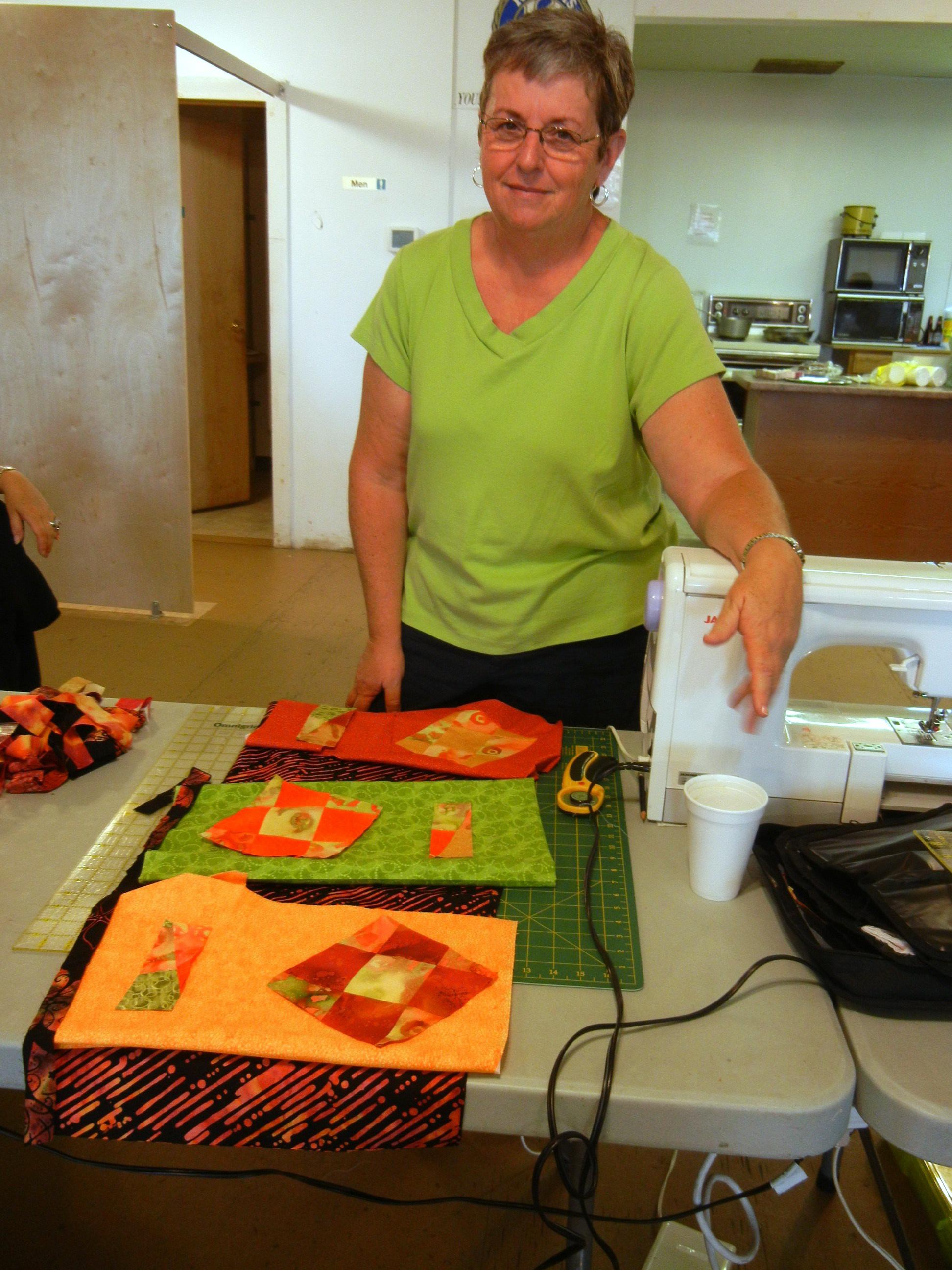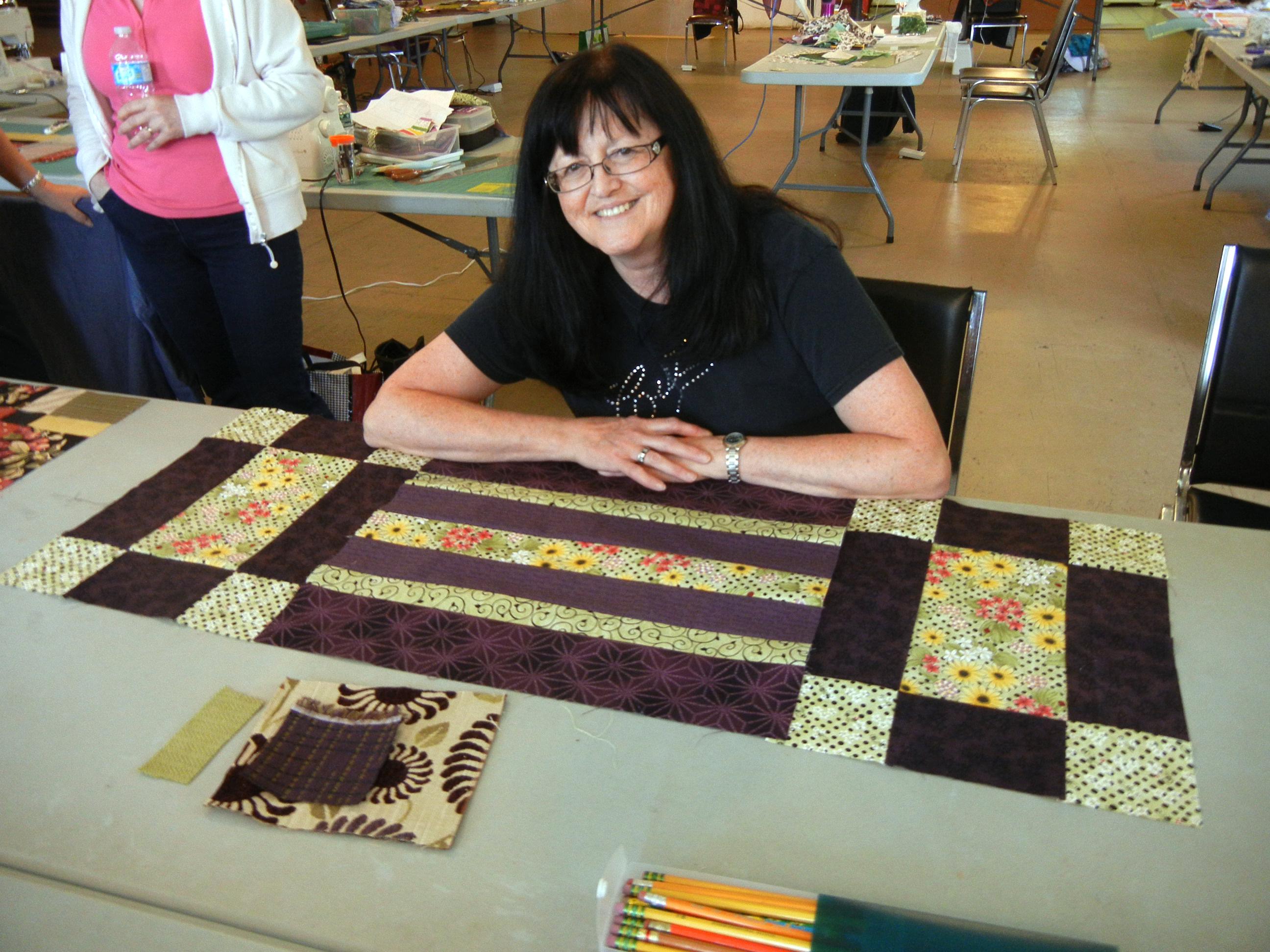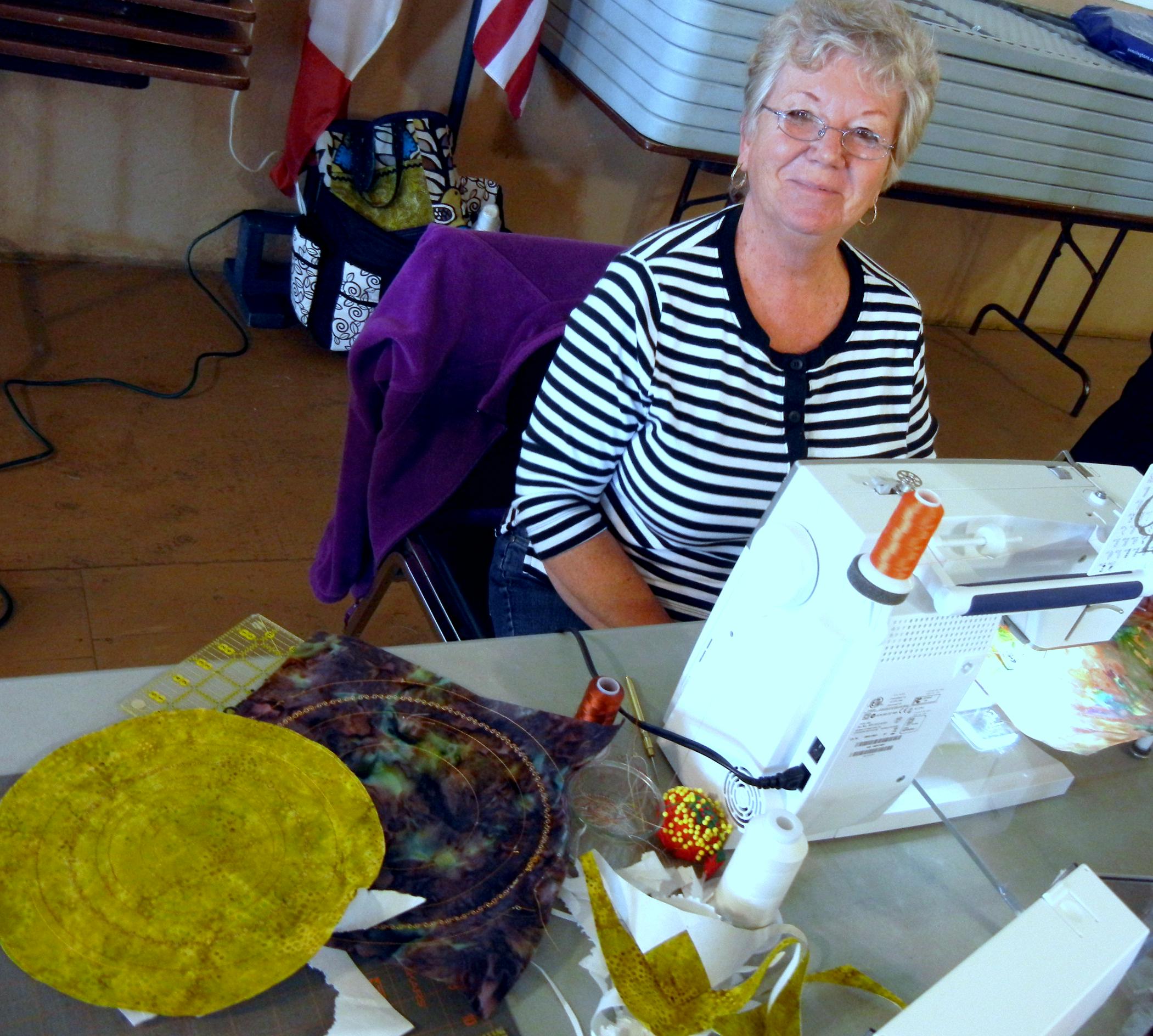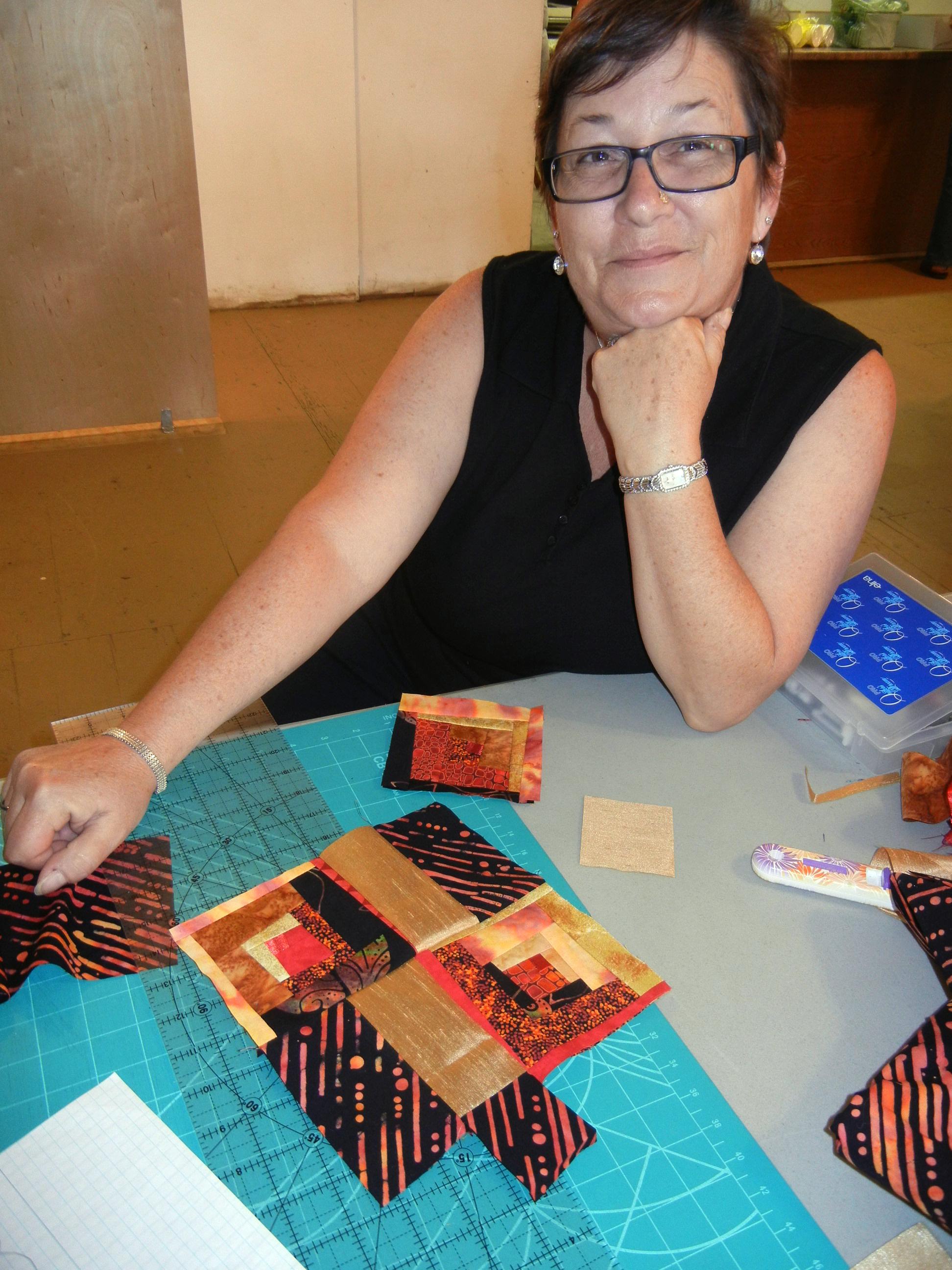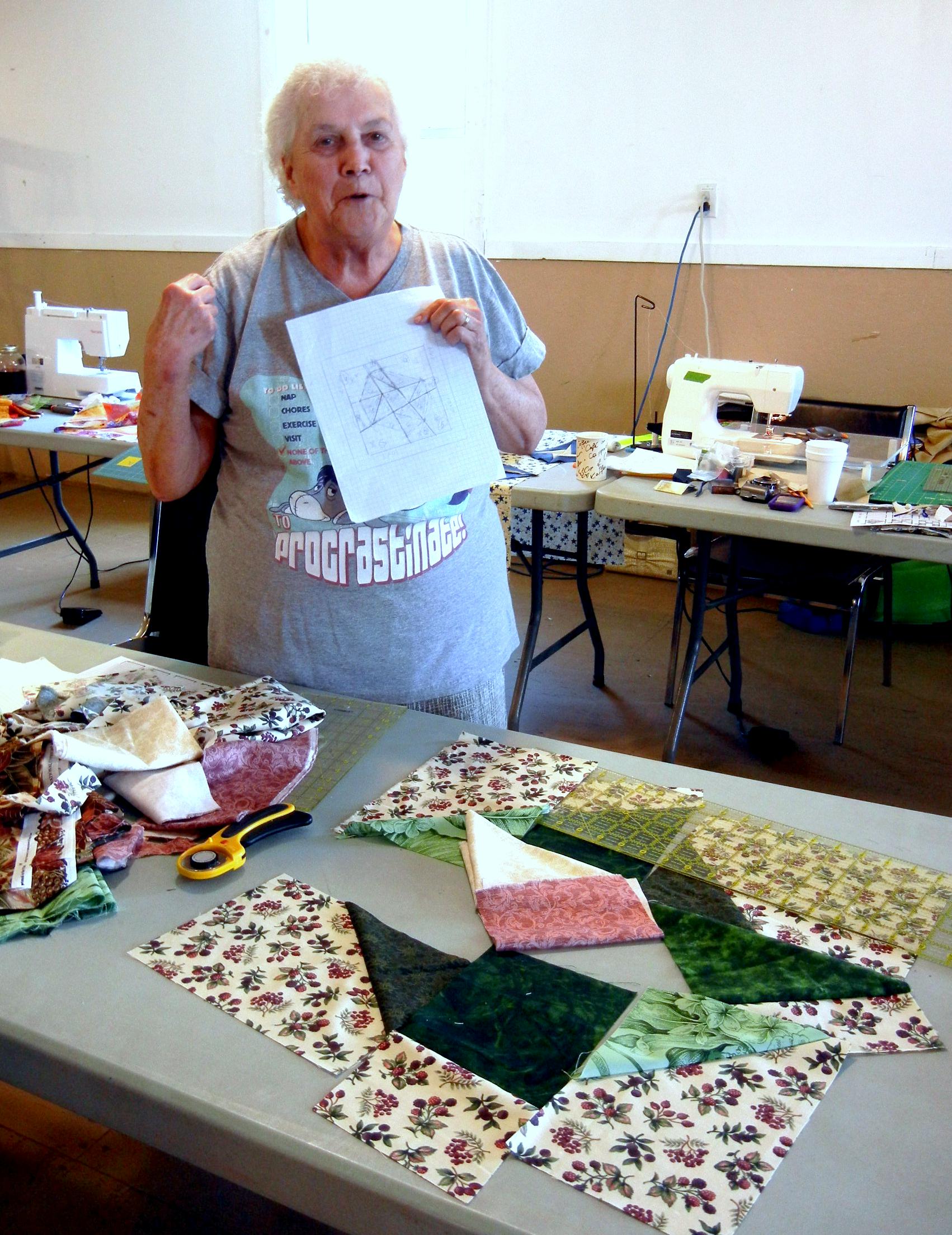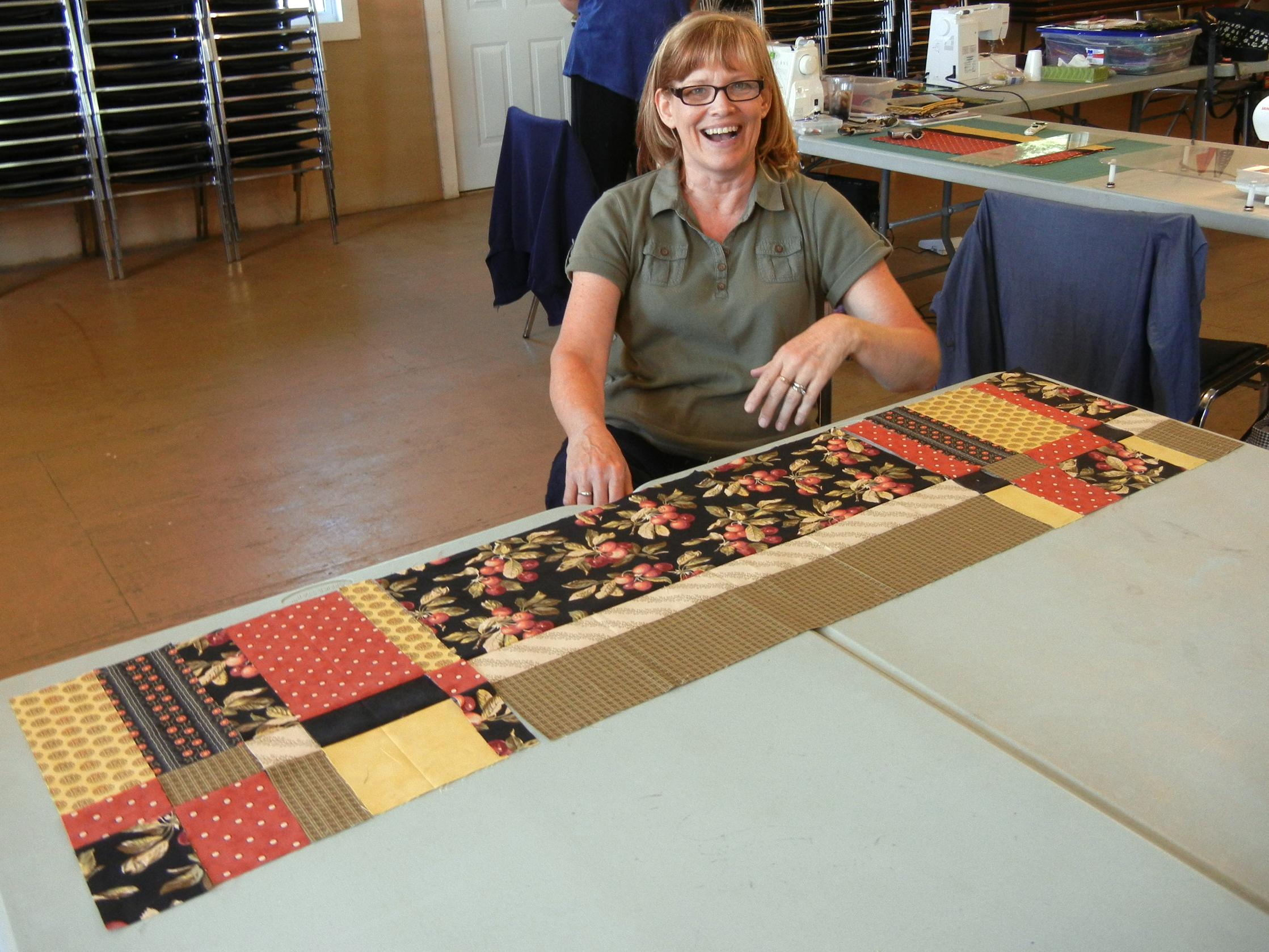 These designers of original Skinny Quilts are all members of the Northwest Quilters, in Portland, OR: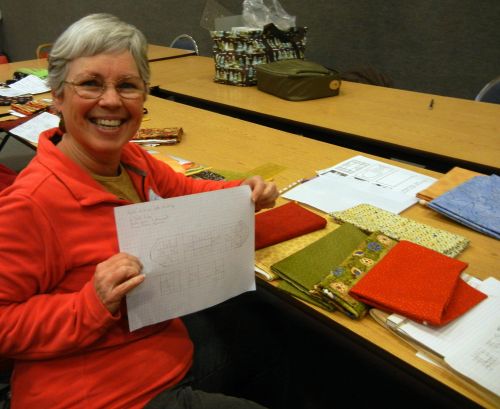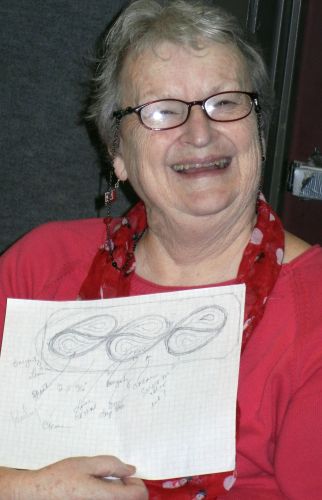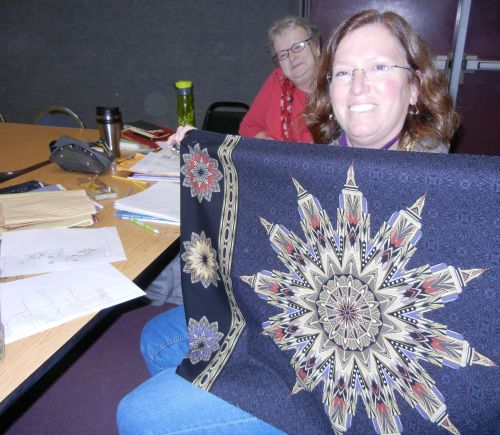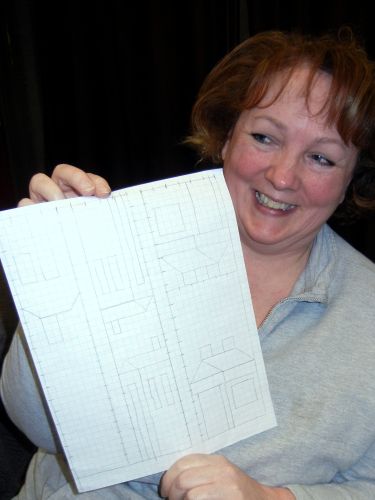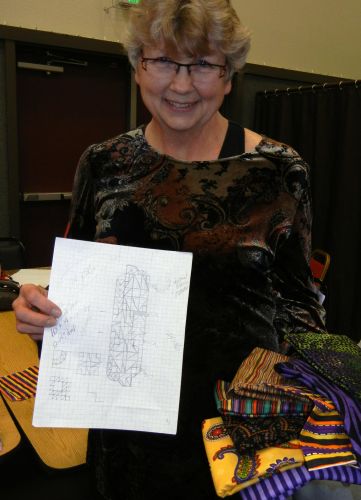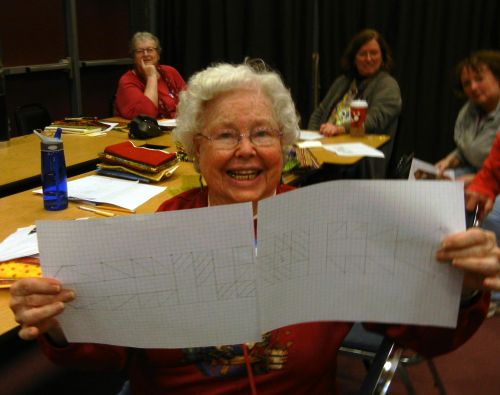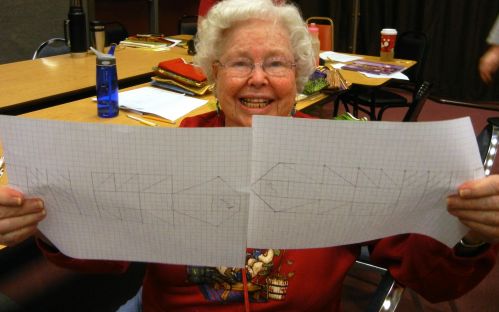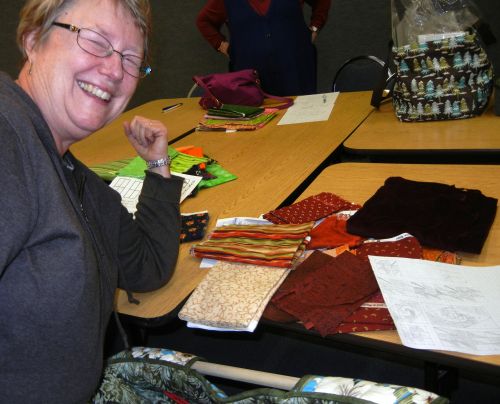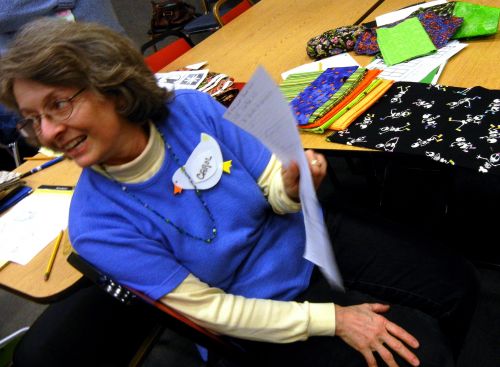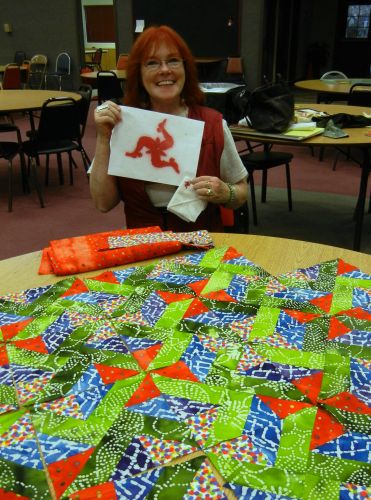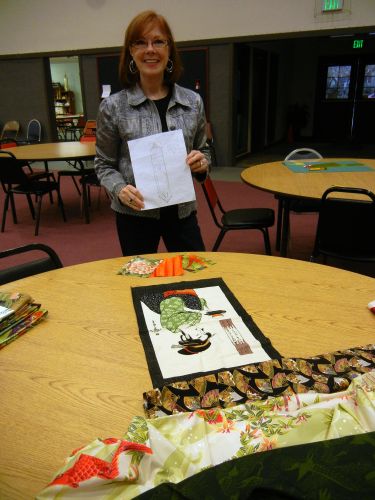 These designers of original Skinny Quilts are all members of the Oregon Coastal Quilt Guild, in Newport OR: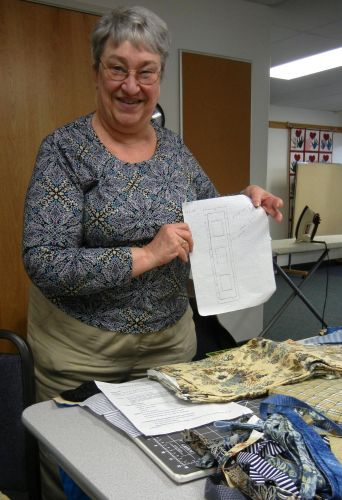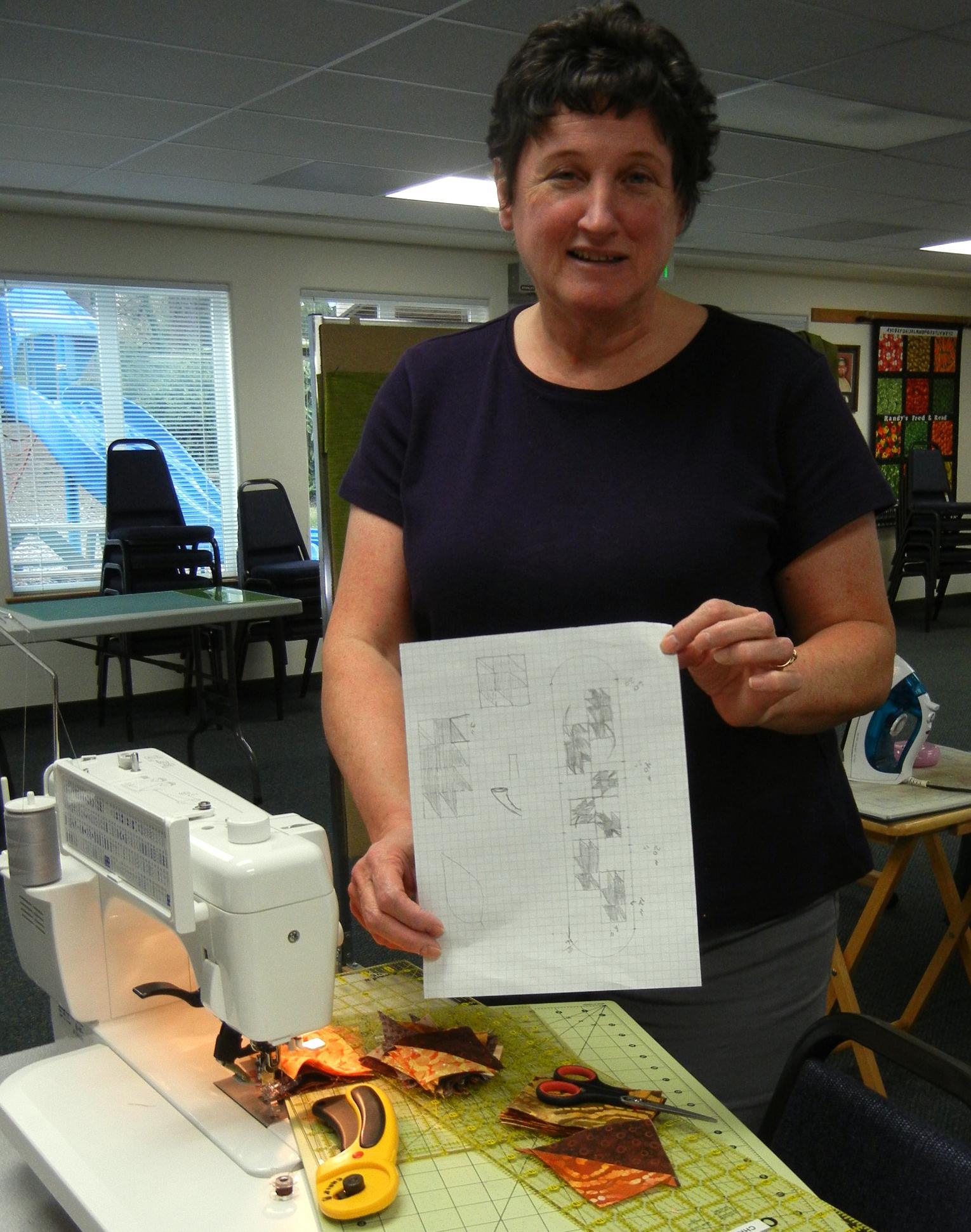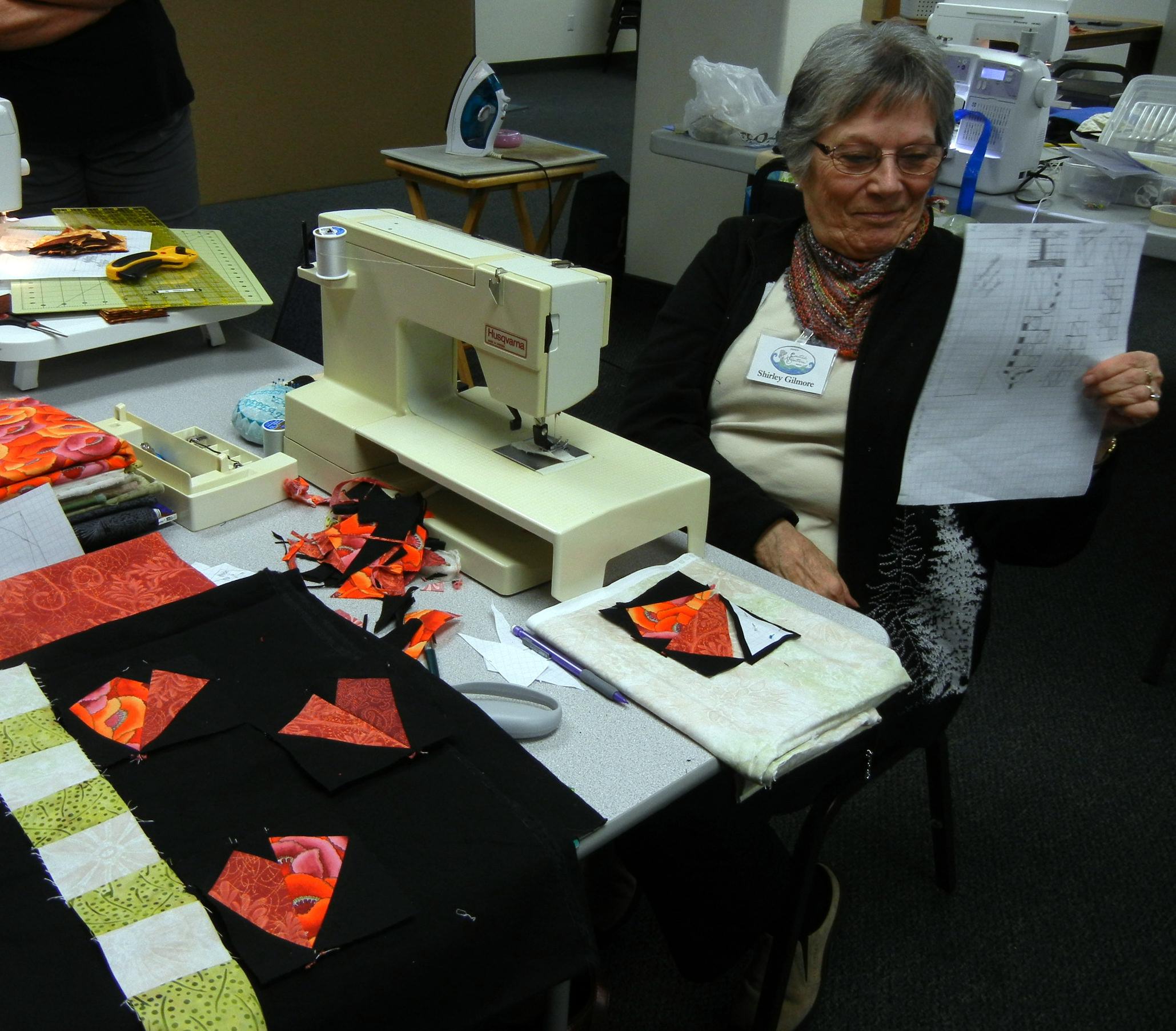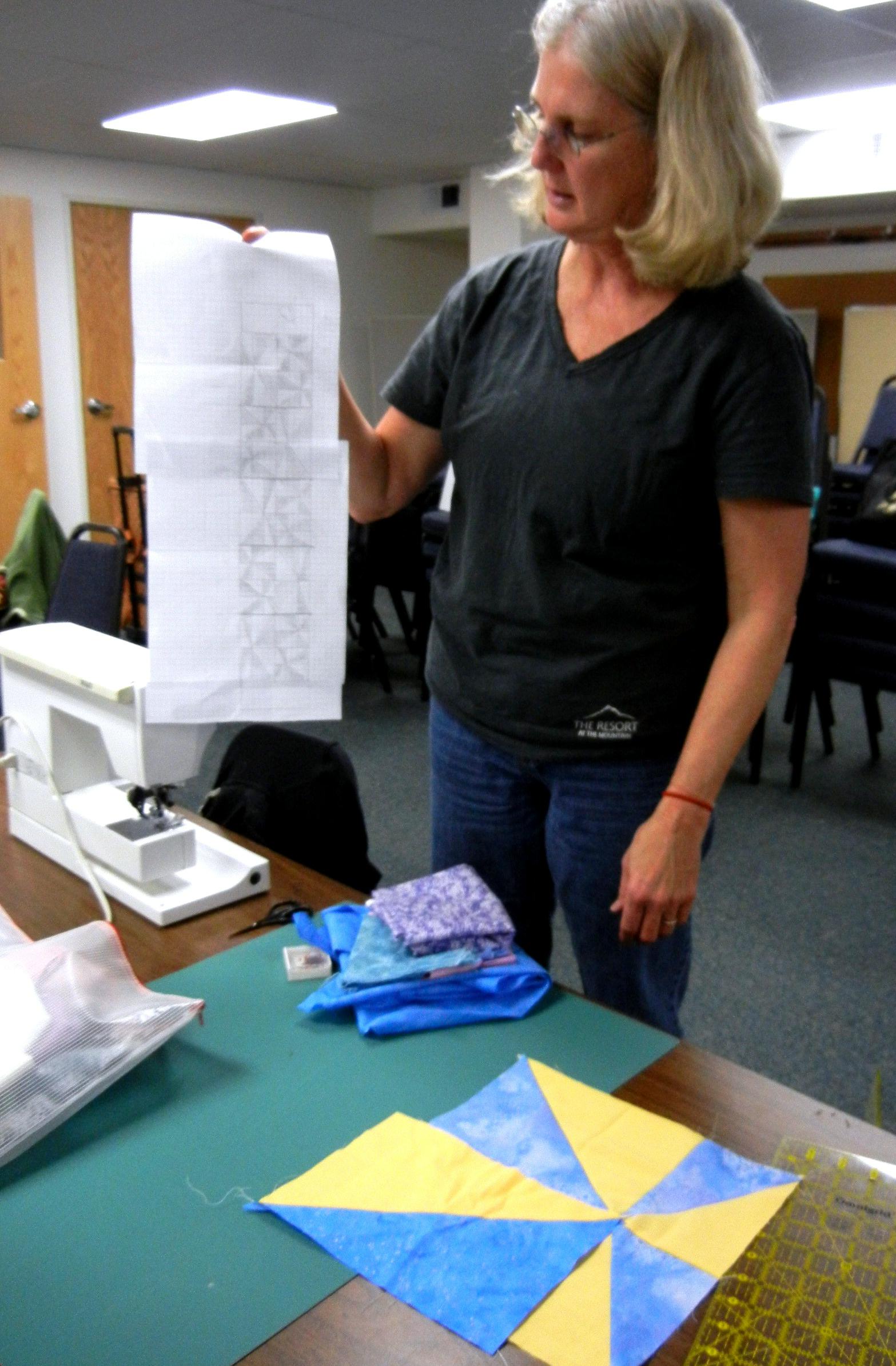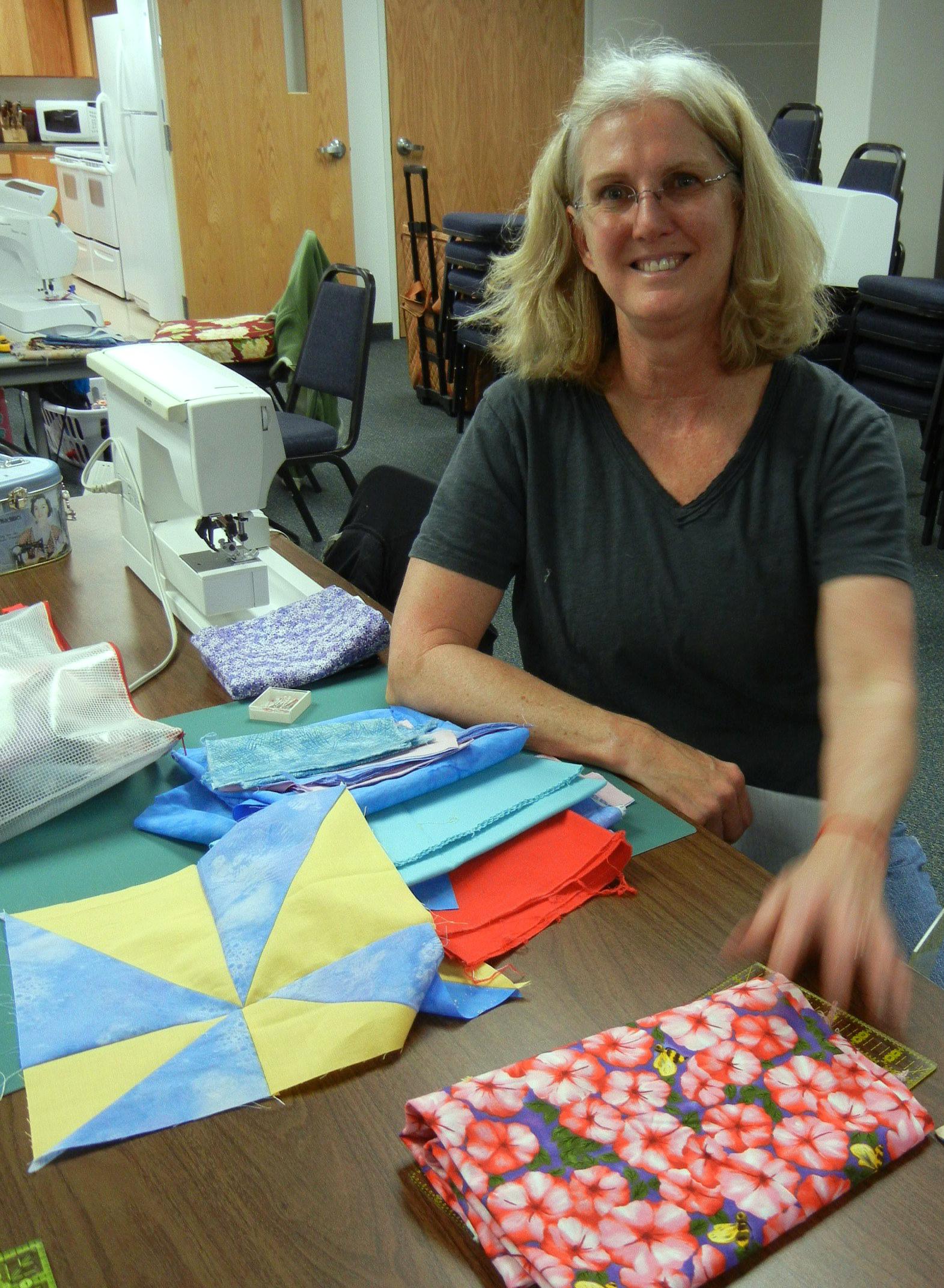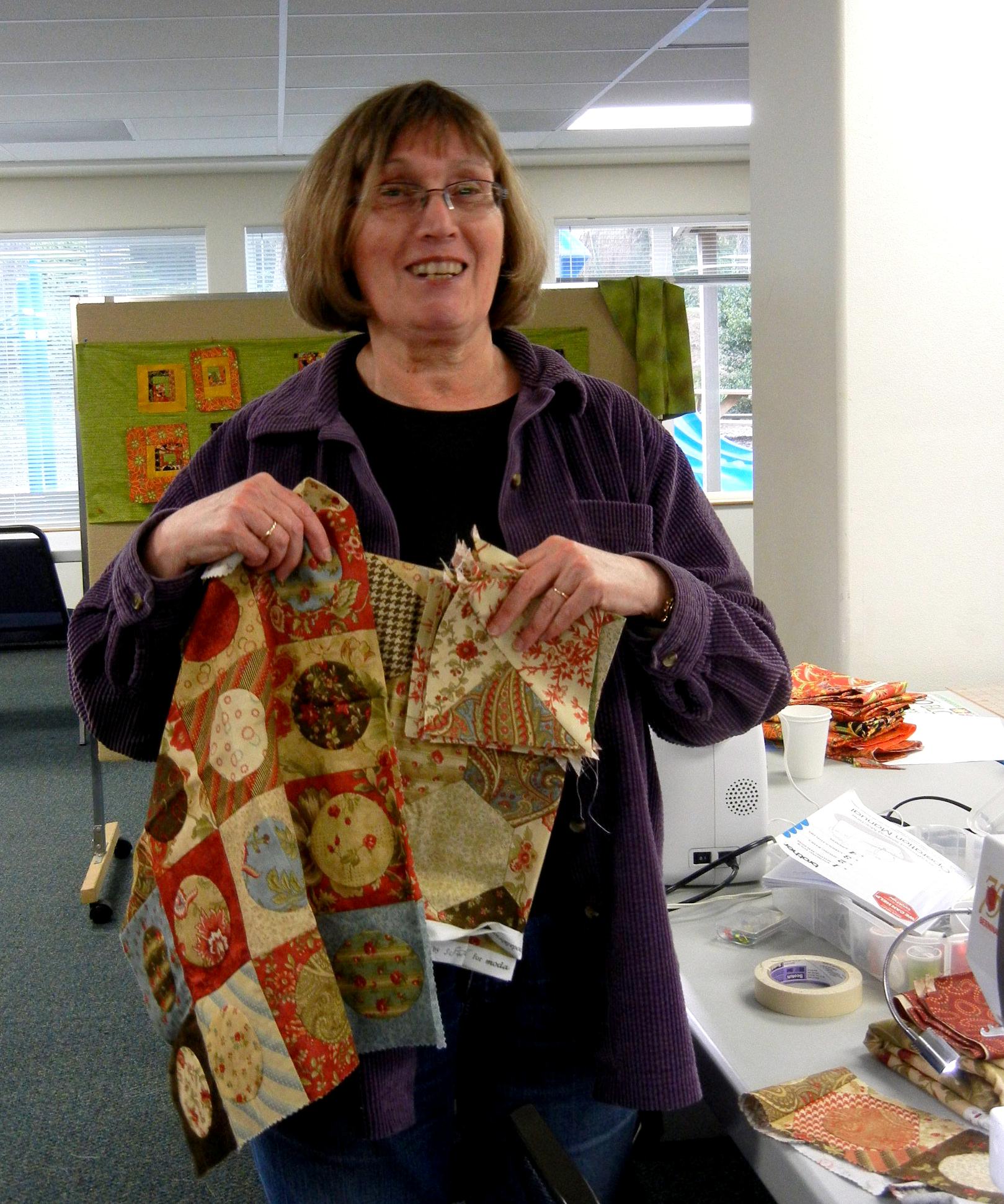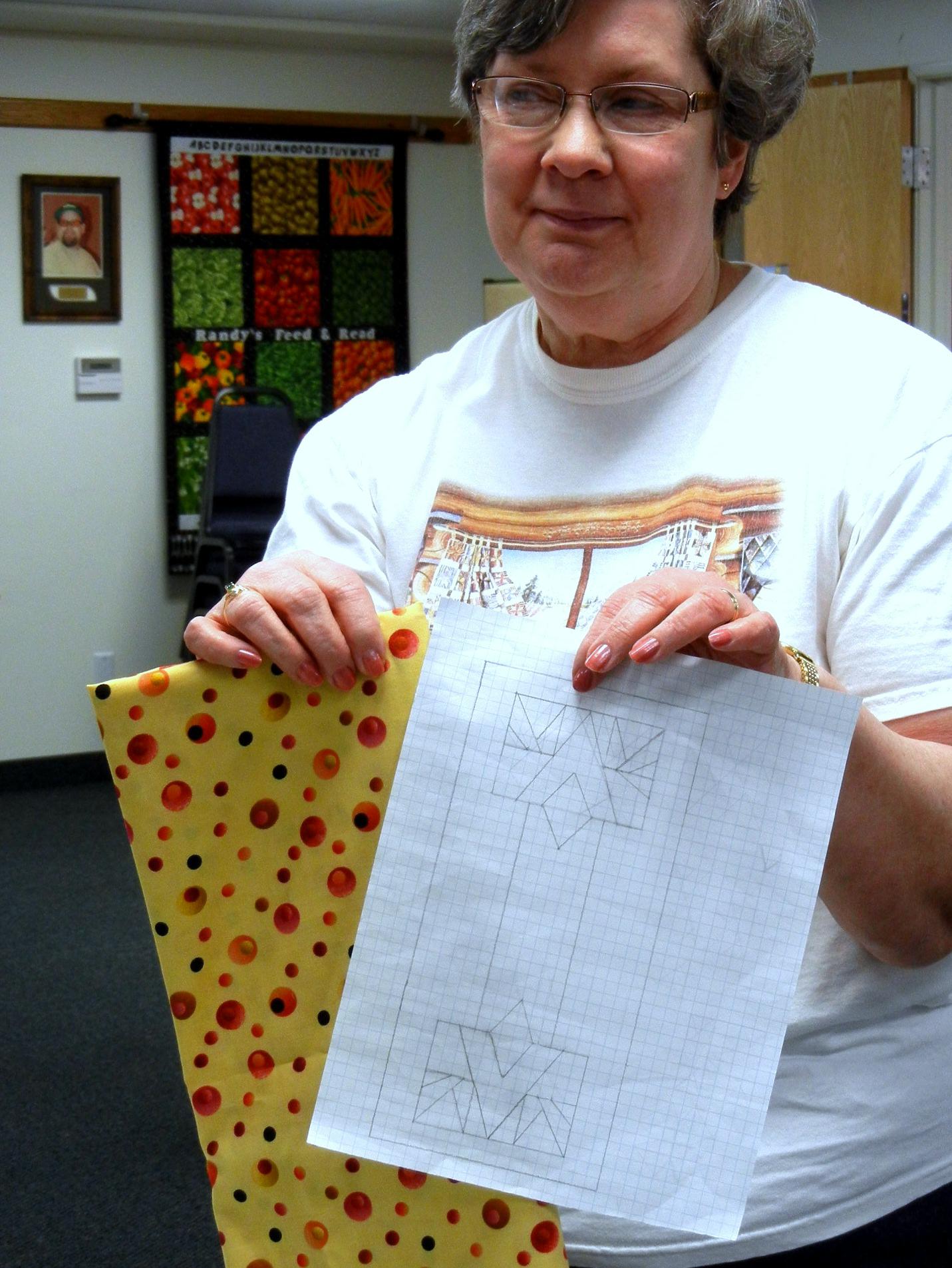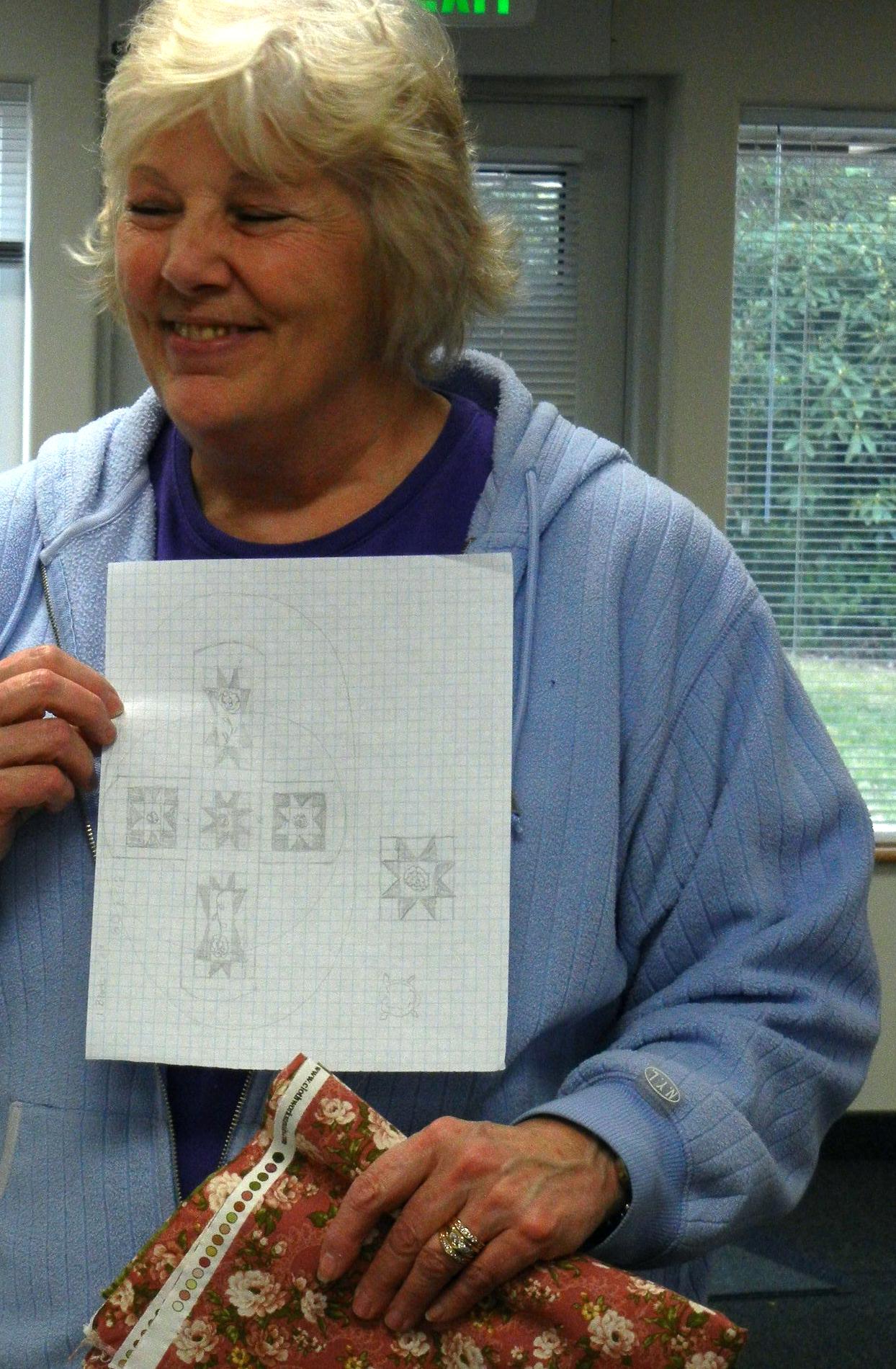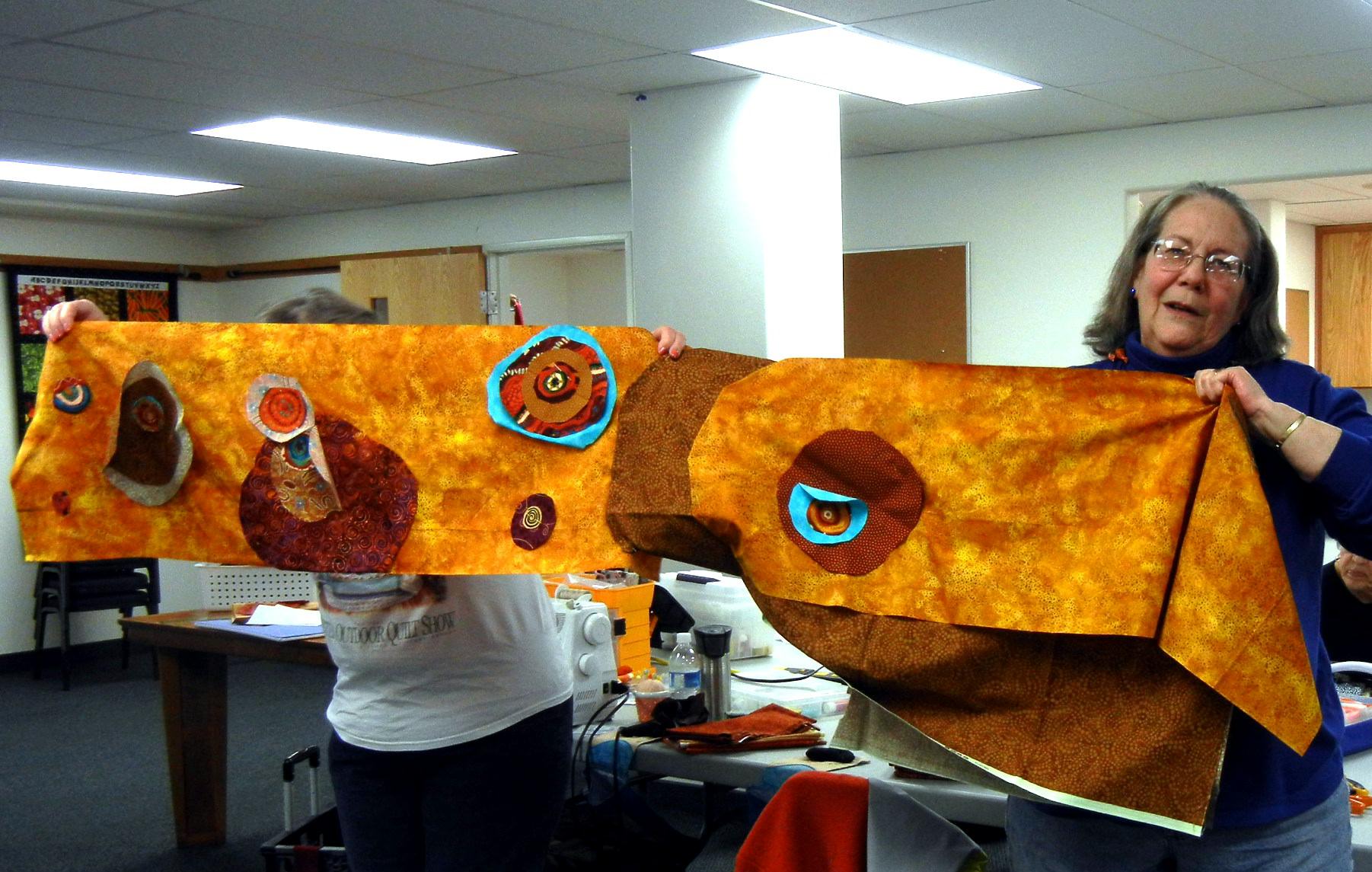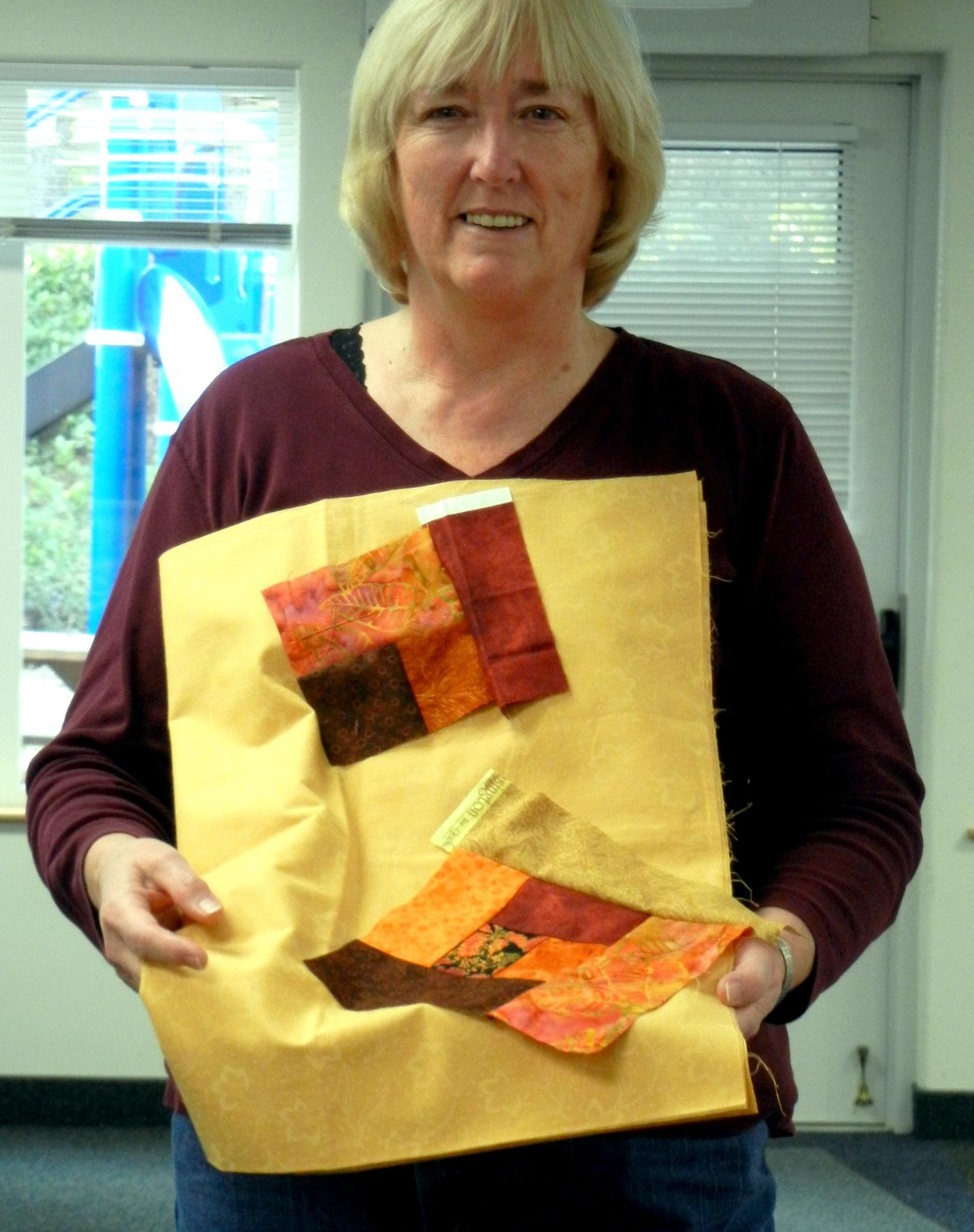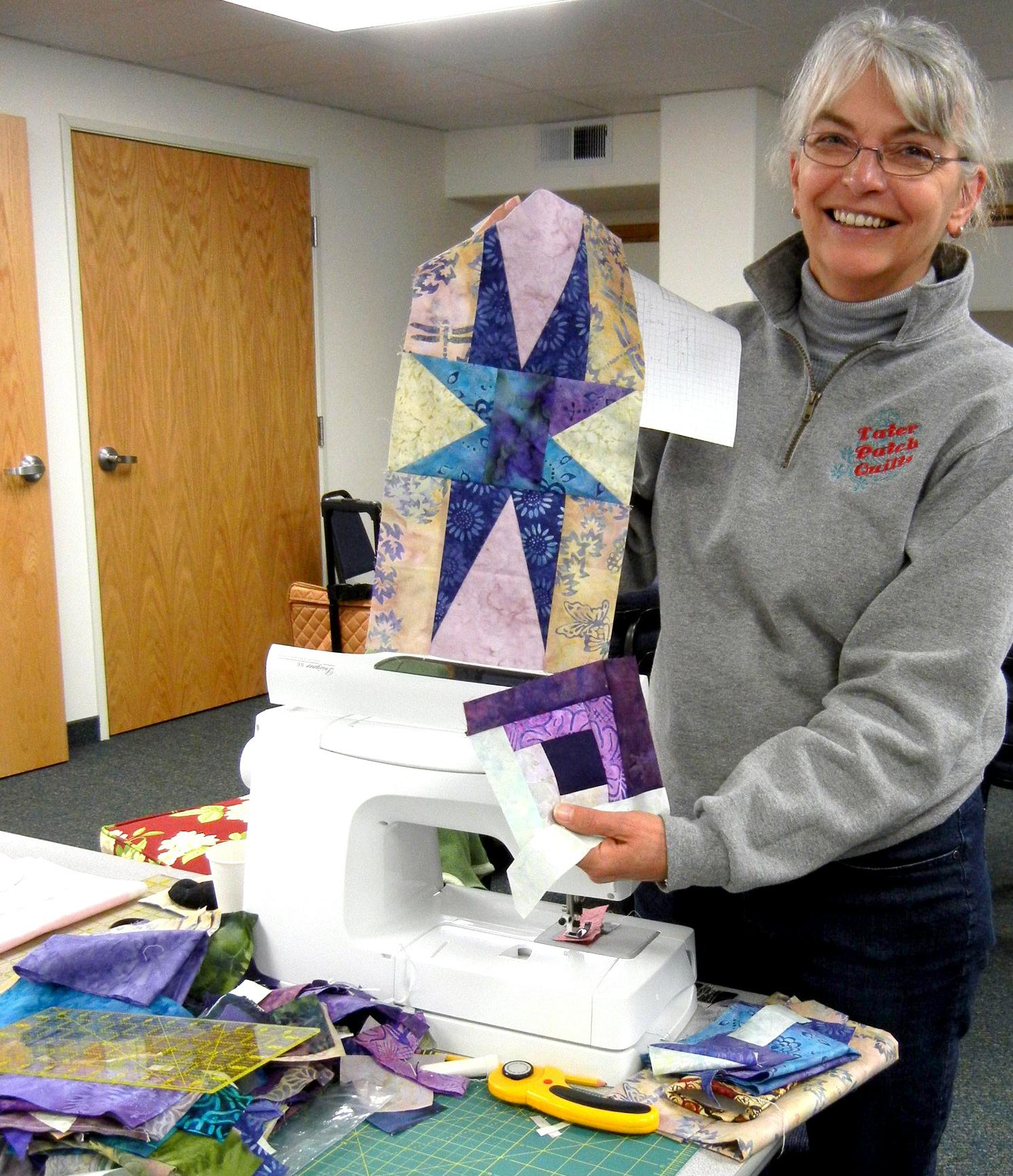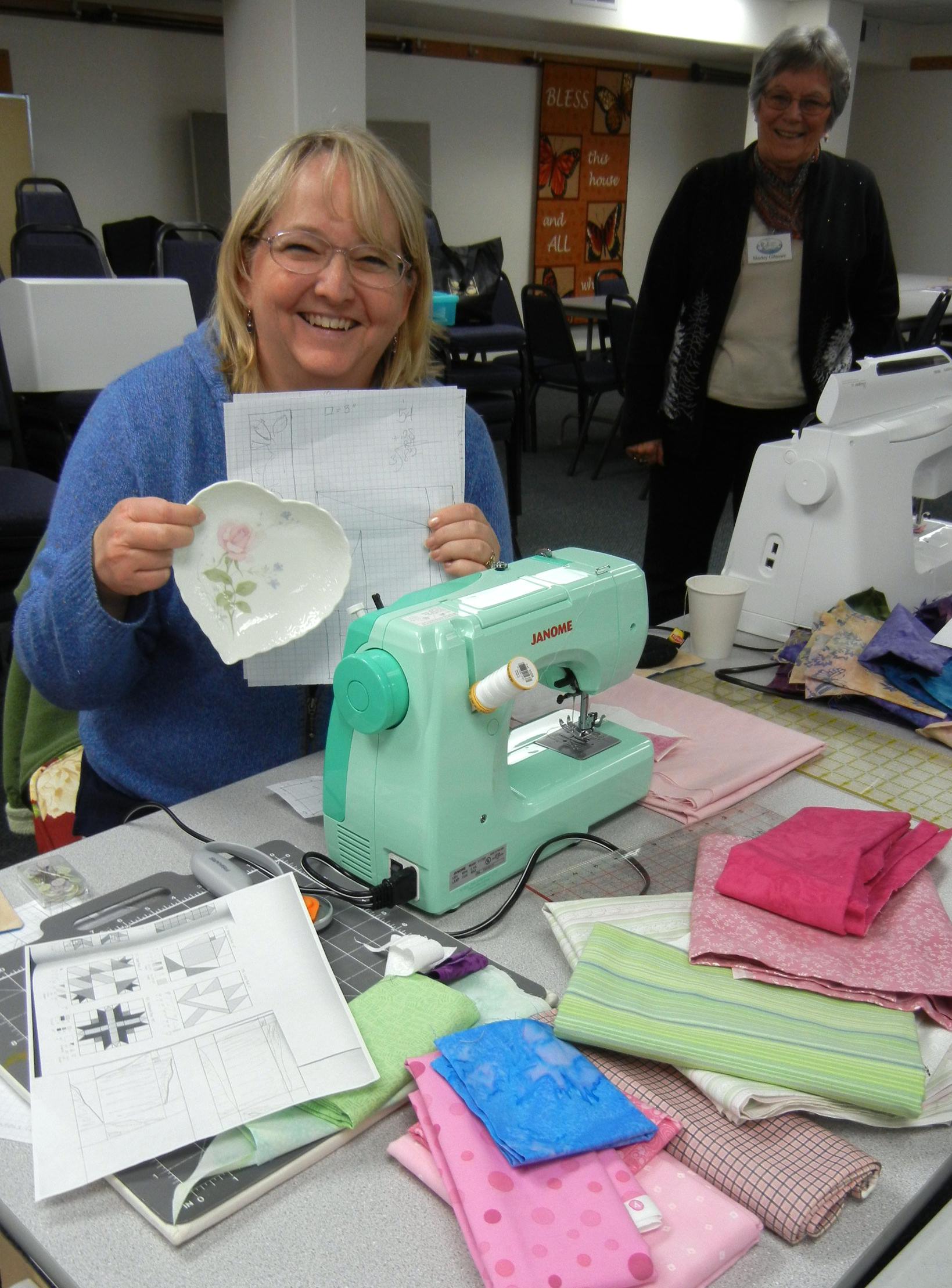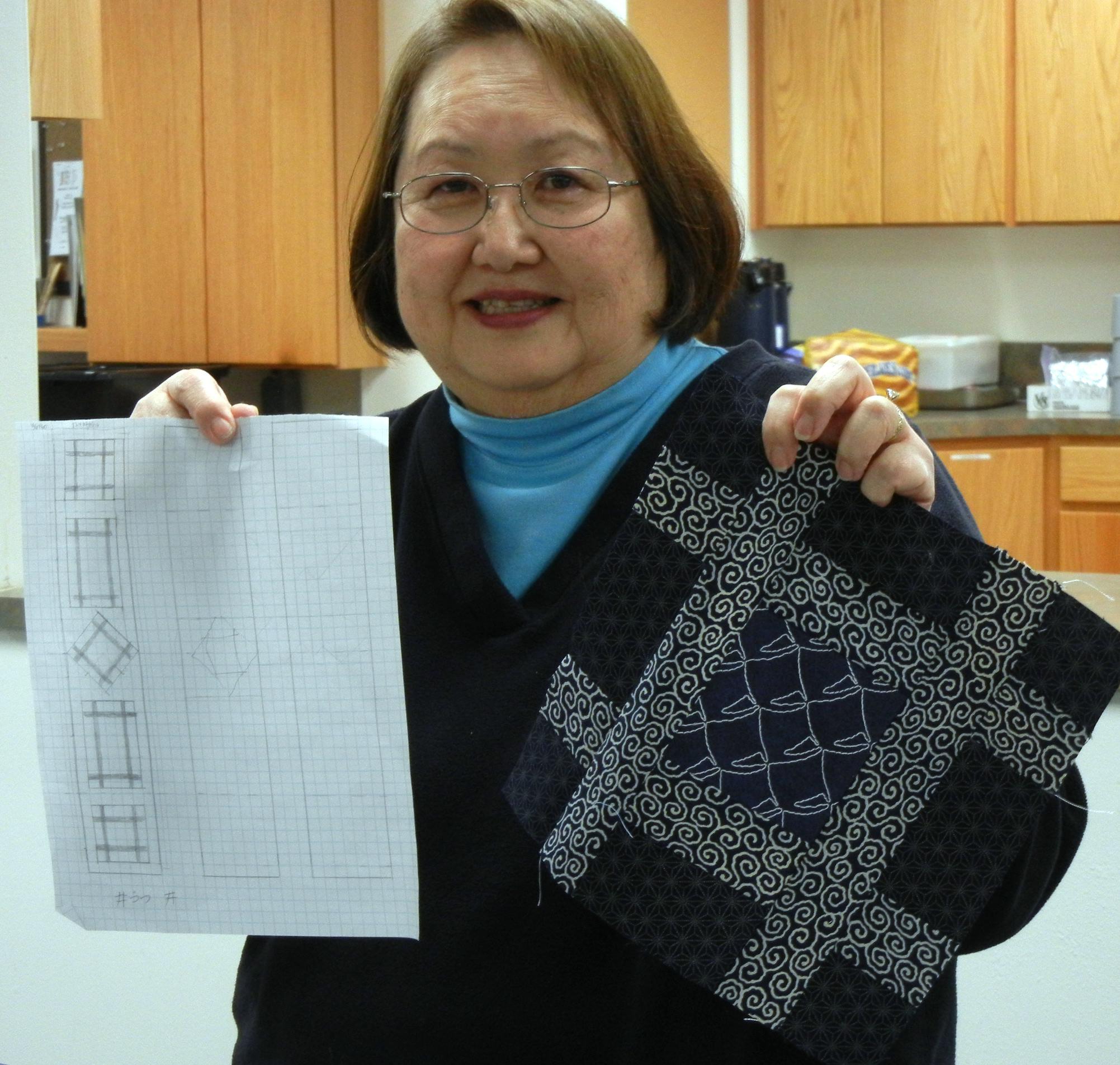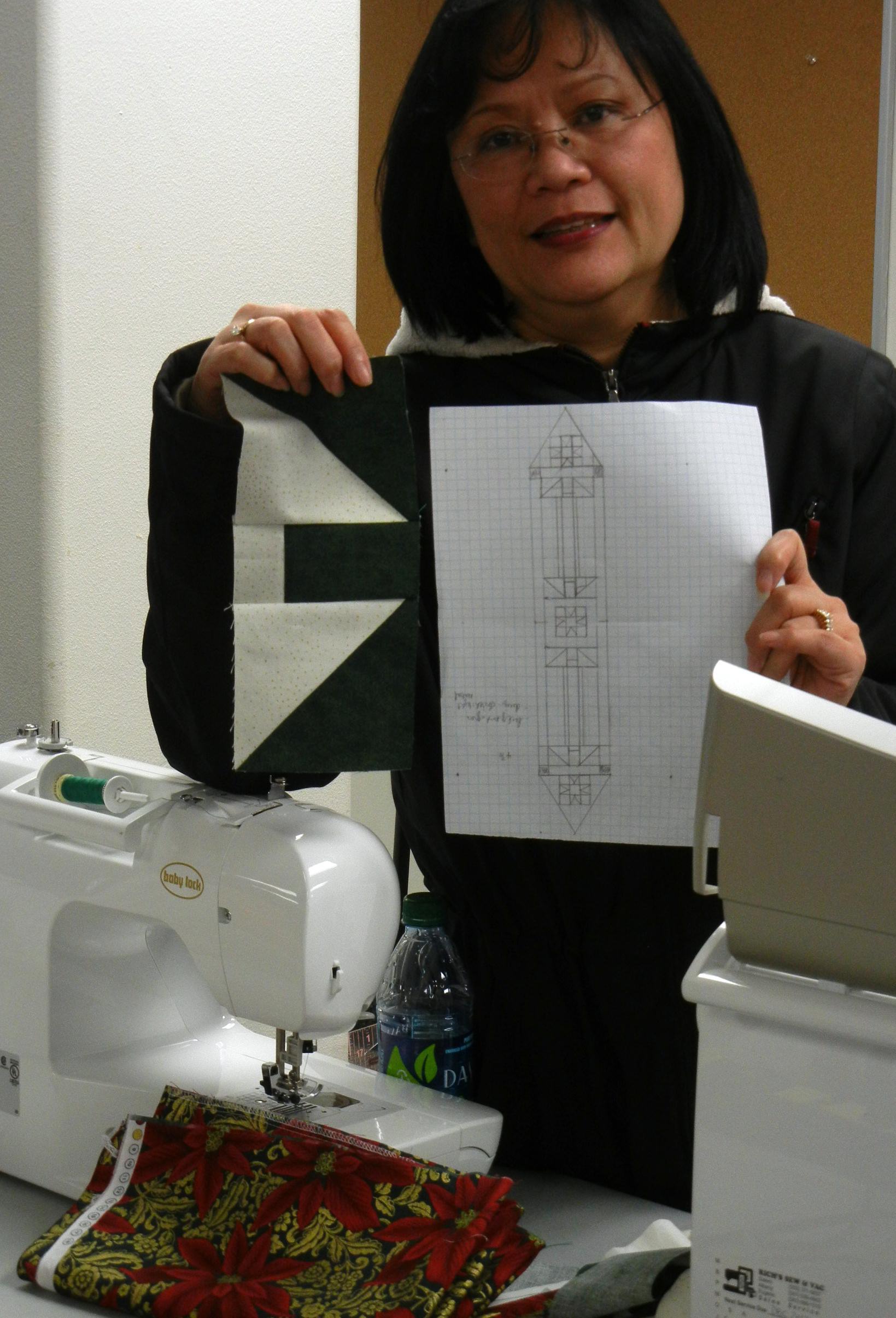 Just imagine what fabulous, original Skinny Quilts you will be making with a day of inspiration, encouragement, and empowerment!