workshop
A Simply Original Skinny Quilt

Psst: Look for my Skinny Quilt segment for Quilting Arts TV will appear in series 3100 in 2024 on your local PBS station!
Turn over a new leaf! "Grow" your design skills, and create an original table runner customized for a particular place in your home. Take inspiration from the design at left, which I made for my book, Skinny Quilts & Table Runner, or the chili pepper motif, below (directions for that on at my free & fun link). For your table runner, door or wall hanging, one large, single motif makes things especially easy. I'll guide you to design and choose fabrics for a graceful, freehand, fusible appliqué of your own. You don't have to, but IF you choose to use felt as a background, backing,
and

in place of batting, you'll discover several fast and fun ways to finish your piece in short order.
Your color palette, your decor, your size project, and your style!

For Flyer and Supply List, click here.
Pride of the Prairie Quilters, west of Chicago, took well-deserved pride in the original designs they developed.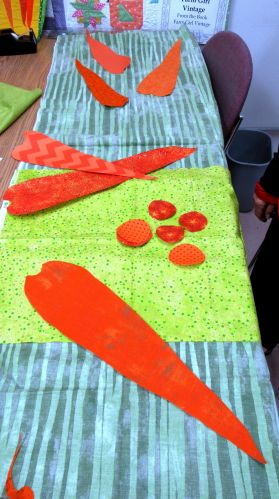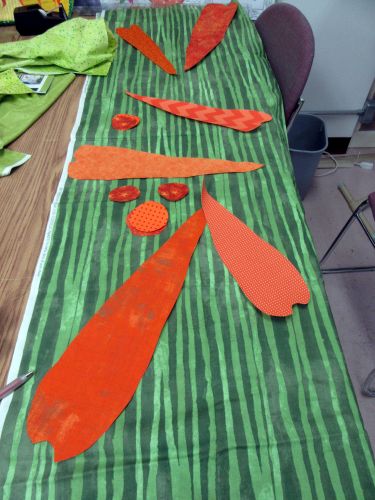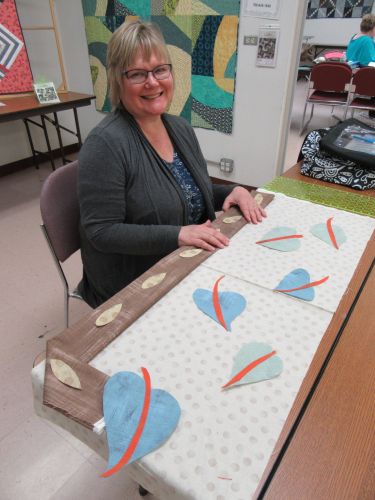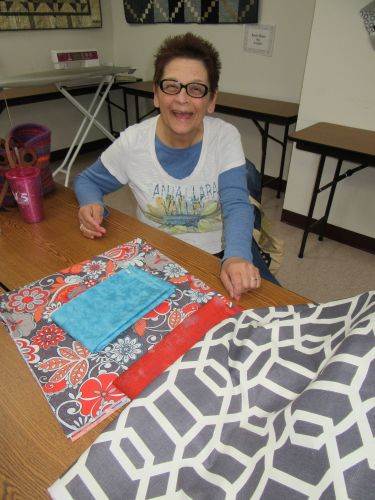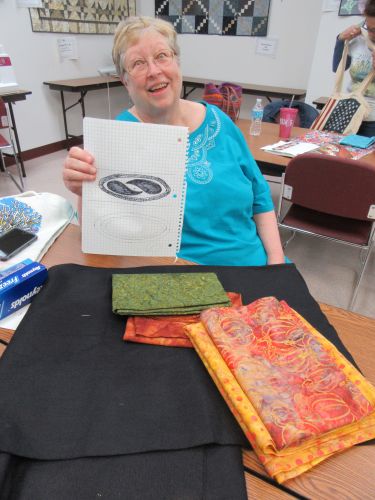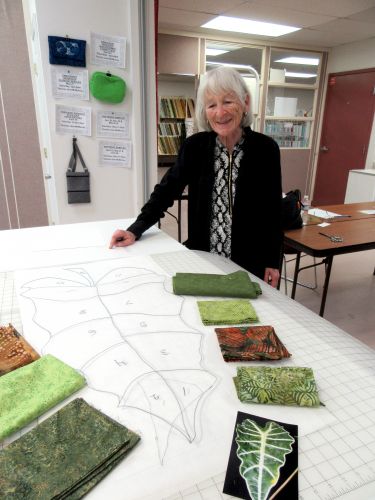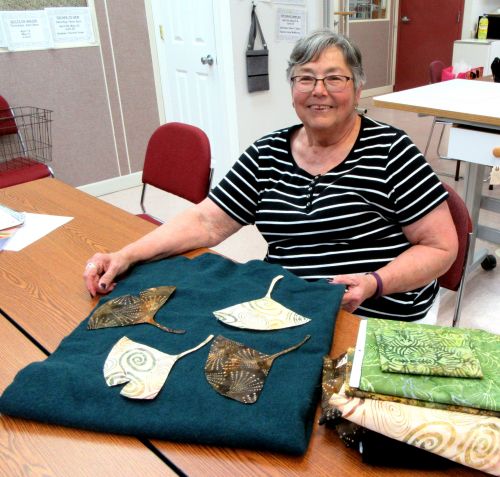 The Bayside Babes...er, the Bayside Quilters of Easton, MD, really "o'Bayed" my urging them to create original designs.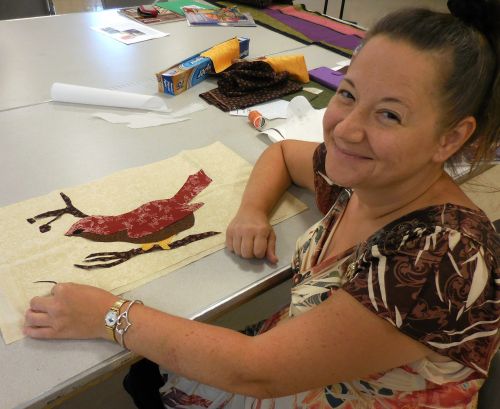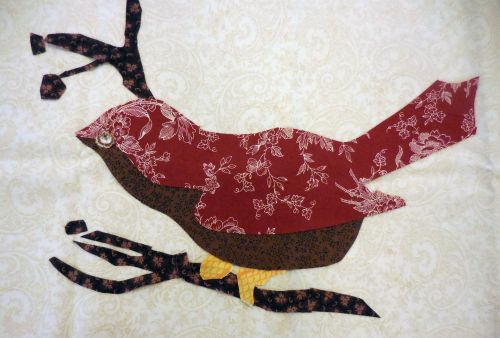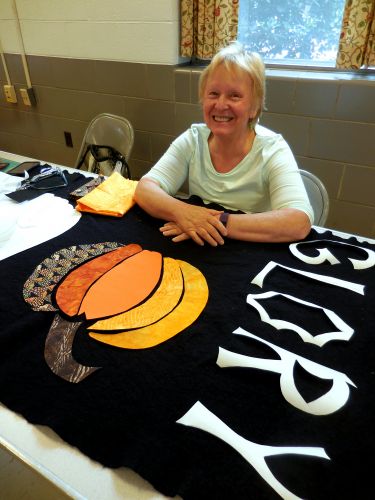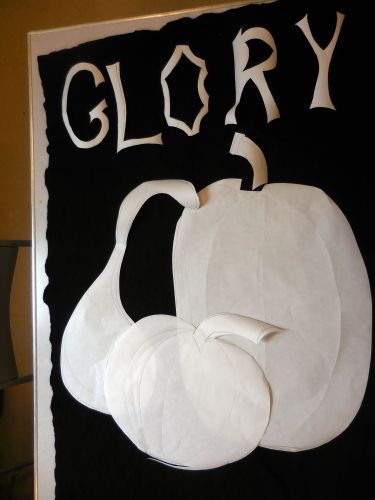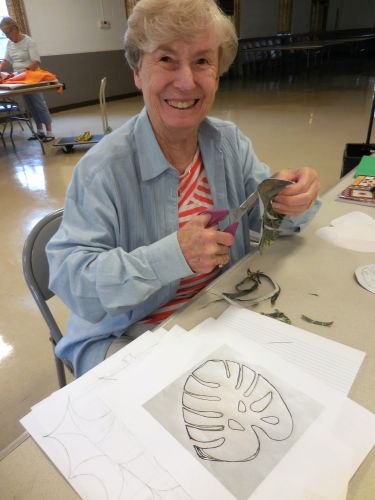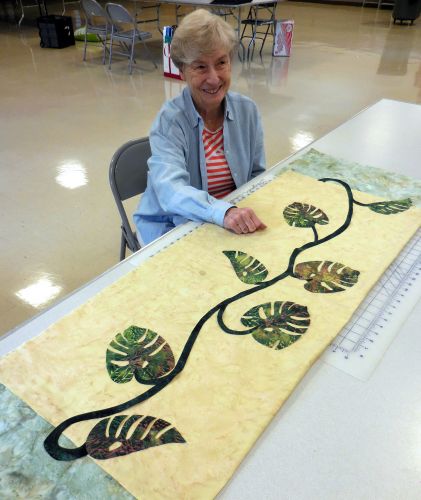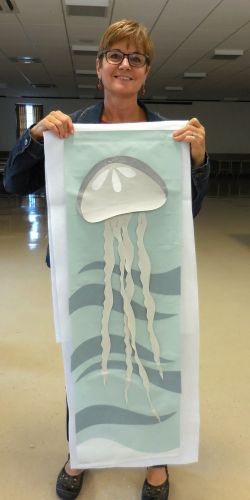 The Salt Creek Quilters Guild proved themselves the salt of the earth at design!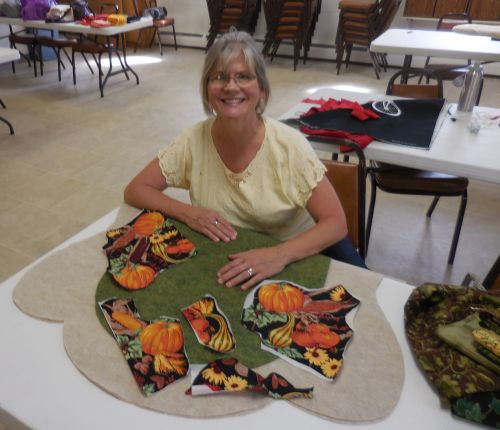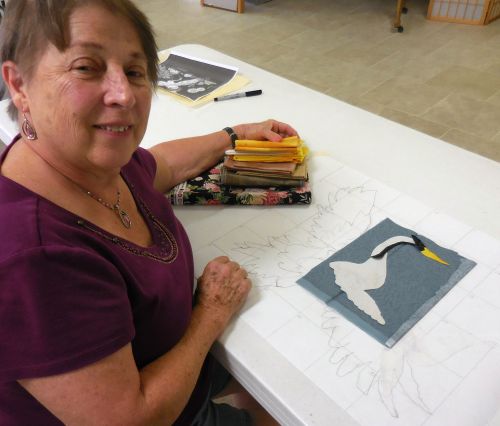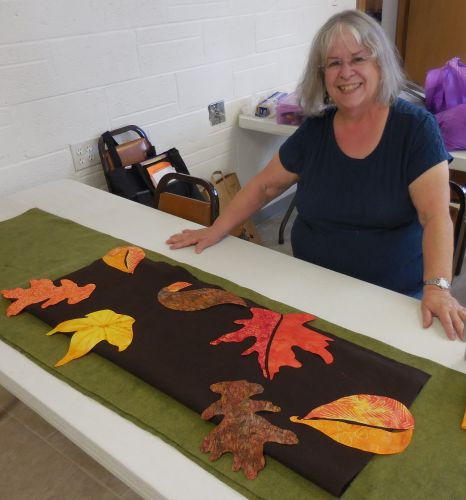 The Centerpiece Quilt Guild in State College, PA will soon have beautiful centerpieces for their holiday tables!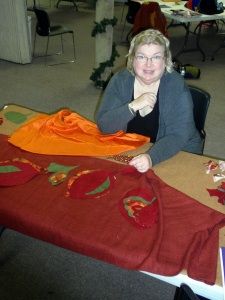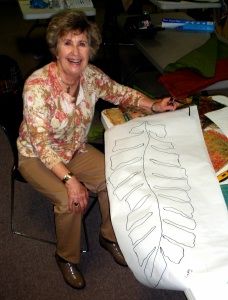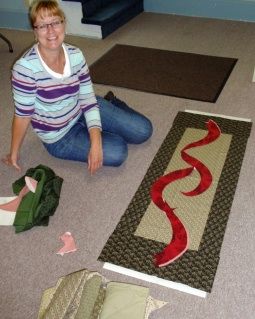 Barbara Z. and Irmagard play with leaves, while Kate rolls out an undulating ribbon.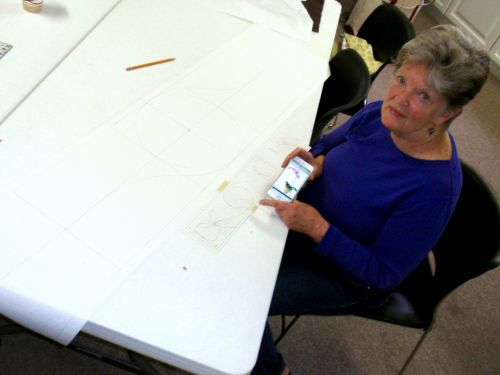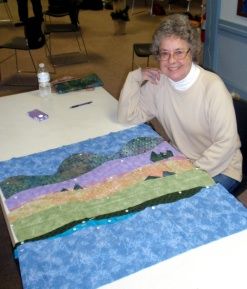 Judy is growing orchids in pots. Mary Jo creates an "Accidental Landscape" a la Karen Eckmeier, and will cut this vista vertically in half for two Skinny quilts to flank her tour-de-force cabin-in-the-woods pictorial quilt.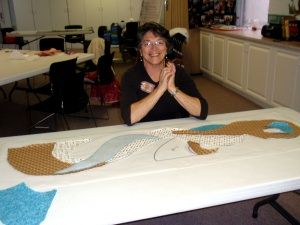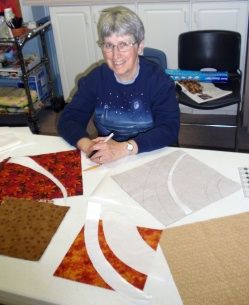 Claire has a unique, "ribbon candy" masterpiece materializing. Pat adapts Lonni Rossi's "Seasons of the Moon" design (cover of Skinny Quilts & Table Runners II), for a "wow'em" of various quarter rings.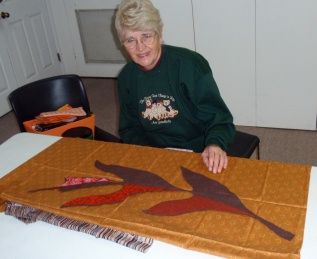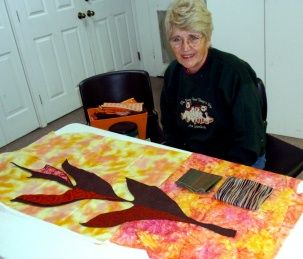 Monna auditioned various backgrounds and accompanying elements for her graceful, fall leaf.
No leaves, just lots of exciting designs created by the Southwest Florida Quilters' Guild in Fort Myers: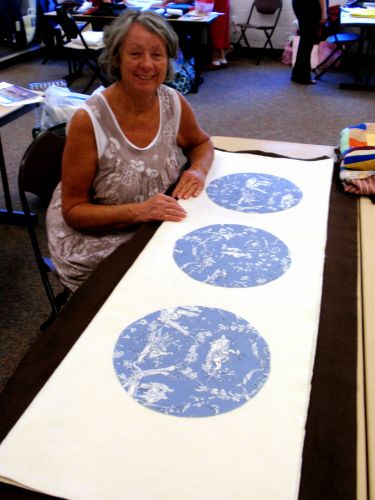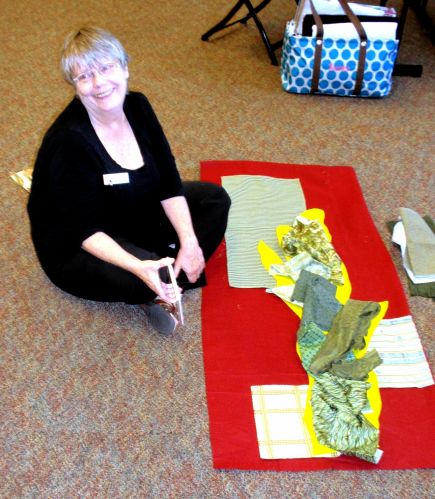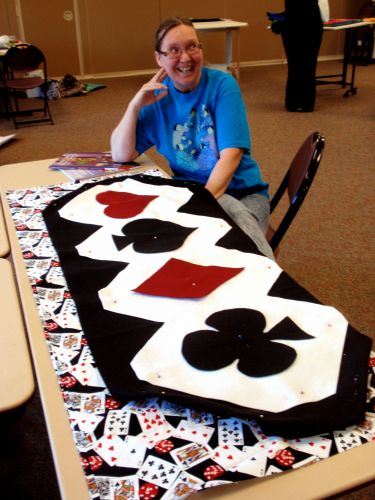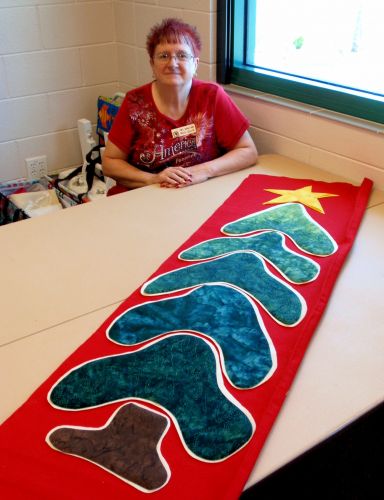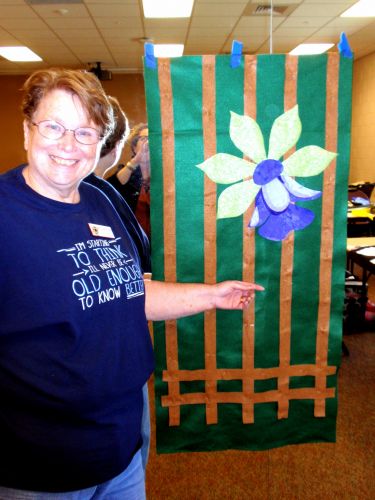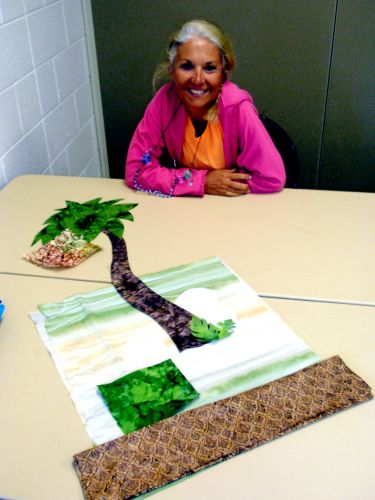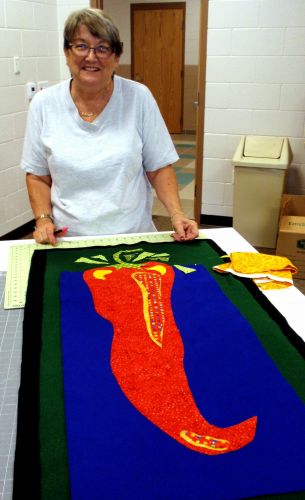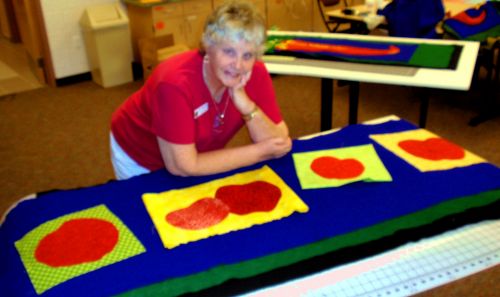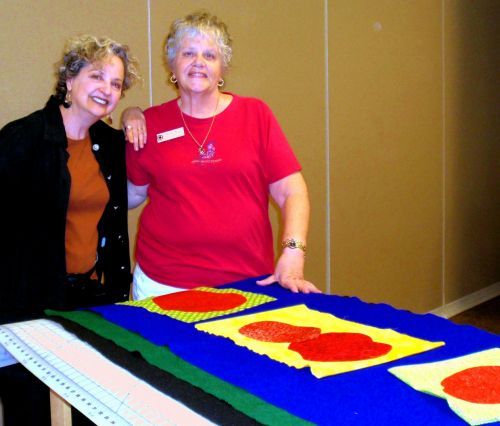 Check out the new and original designs begun by the Piecemakers Quilters in Brandon, FL!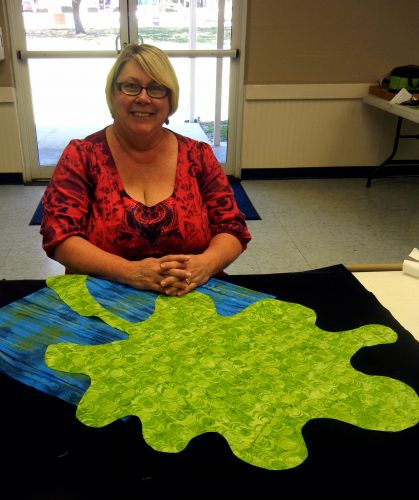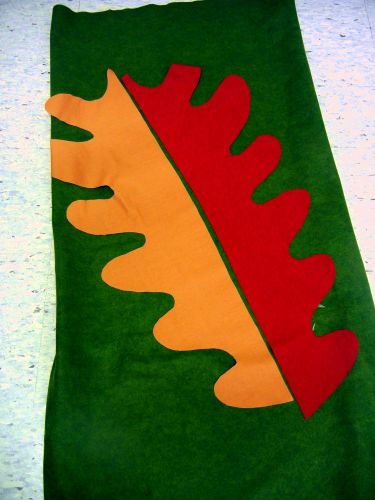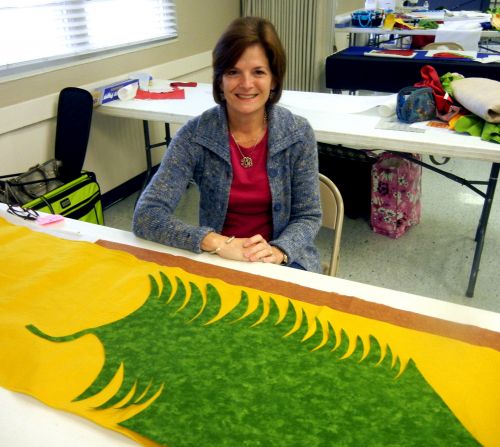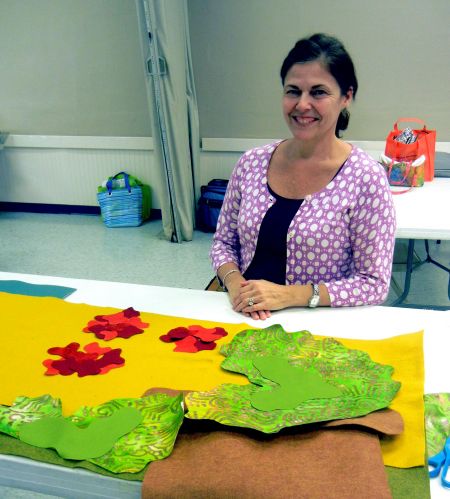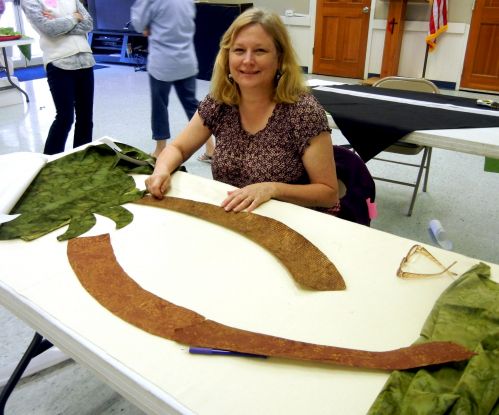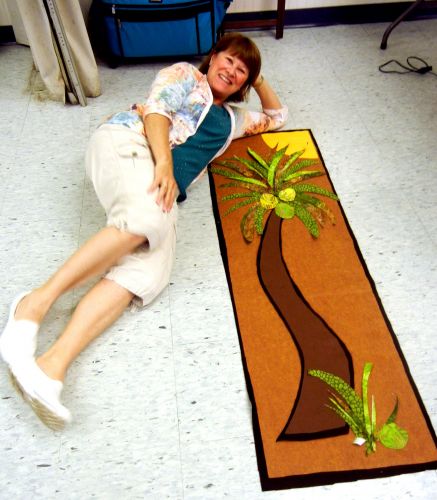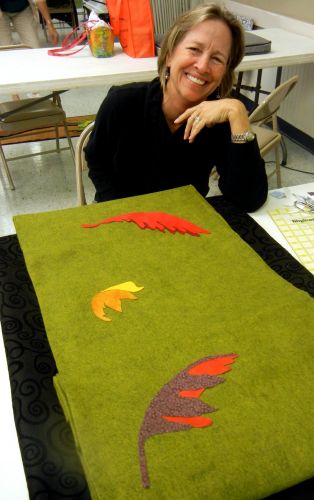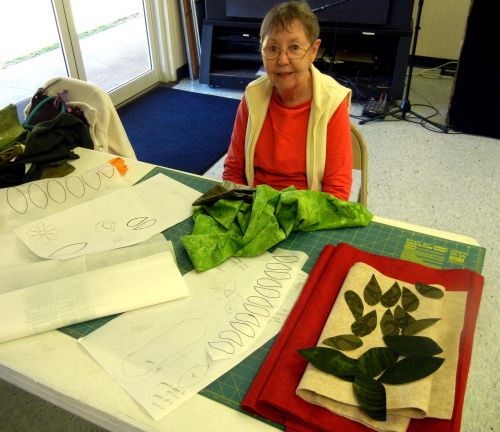 Don't you agree--they're all off to a wonderful start? Can't wait to see the finished projects. Send jpegs to me via email: elevie@comcast.net, and I'll add them here.