speaker topic
Quilting Outside the Box!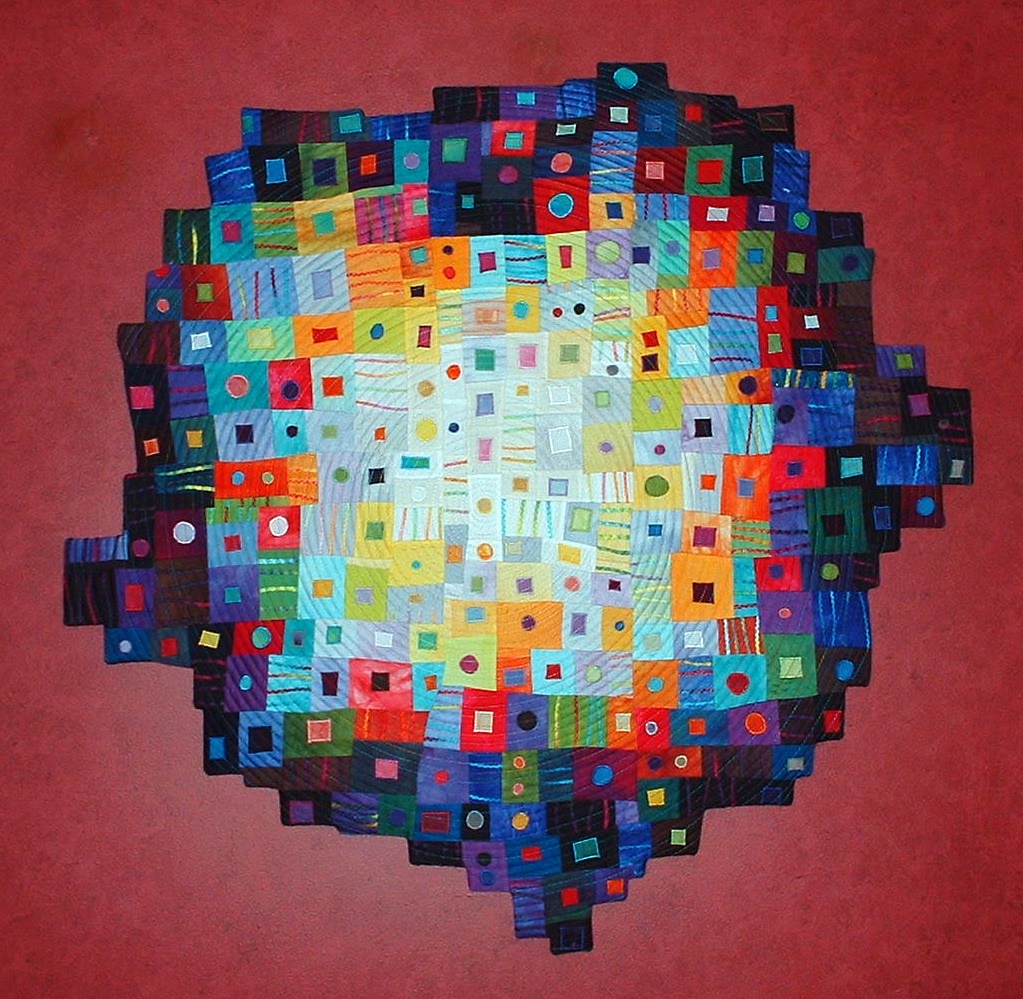 It may be hip to be square, but listen and watch as I give a hip-hip-hooray for quilts in odd sizes and shapes!
I'll start by showing some wall quilts made by me and other far more talented quilters, all which go beyond the standard four, true, 90 degree corners...like the sensational Radiance by Carol Taylor shown here.
Next, I'll sandwich in quilt designs that are out of the box, and onto a bag! These are from my new book, Unforgettable Tote Bags. Some by me, some created by quilting celebs using their signature techniques and styles, each adds razz-a-ma-tazz to the outside of a box-bottomed tote bag. That makes these art and craft, the perfect replacement for "paper or plastic," and far too cool to leave in the car...in other words, unforgettable!
In the second half of my program, I'll share a big, fat collection of Skinny Quilts from my books, Skinny Quilts & Table Runners I and II. These are also made by quilters whose names you'll recognize, plus those you'll want to know from here on out.
Finally, YOU get to play. I'll distribute a handout and give everyone a helping hand in stretching and skewing a classic block to make your very own Skinny Quilt that's out of the box, and out of this world!
Notes: If Stretch-a-Block Workshop precedes program, participants get to show off their original designs!
Whether there's a workshop or not, would be really hip to challenge the guild to make an original Skinny Quilt or Table Runner (or whatever!), using a stretched or skewed version of a classic block. Give them a deadline of a couple of months or so, and award skinny prizes (chocolate covered pretzel rods, perhaps?) or fat quarters! Feature the creations at your next guild show, 'cuz you know, Skinny Quilts don't take up that much room!