free & fun
Trash-Stash Bottle-Sleeve Vases

You, too, can make trash-stash vases -- sleeves that slip over jars or bottles, which when filled with water, can hold cut flowers or vines for rooting. Here's how:
1. Fold newsprint or paper in half and draw a symmetrical shape that can wrap a little more than halfway around a bottle. You can also use one of the patterns below, each including two or more shapes. Each square of the pattern = 1". Fold newsprint in half. Draw lines 1" apart both horizontally and vertically. Draw the half-vase shape of your choice, working square by square to correspond to the pattern. Cut out and unfold paper pattern.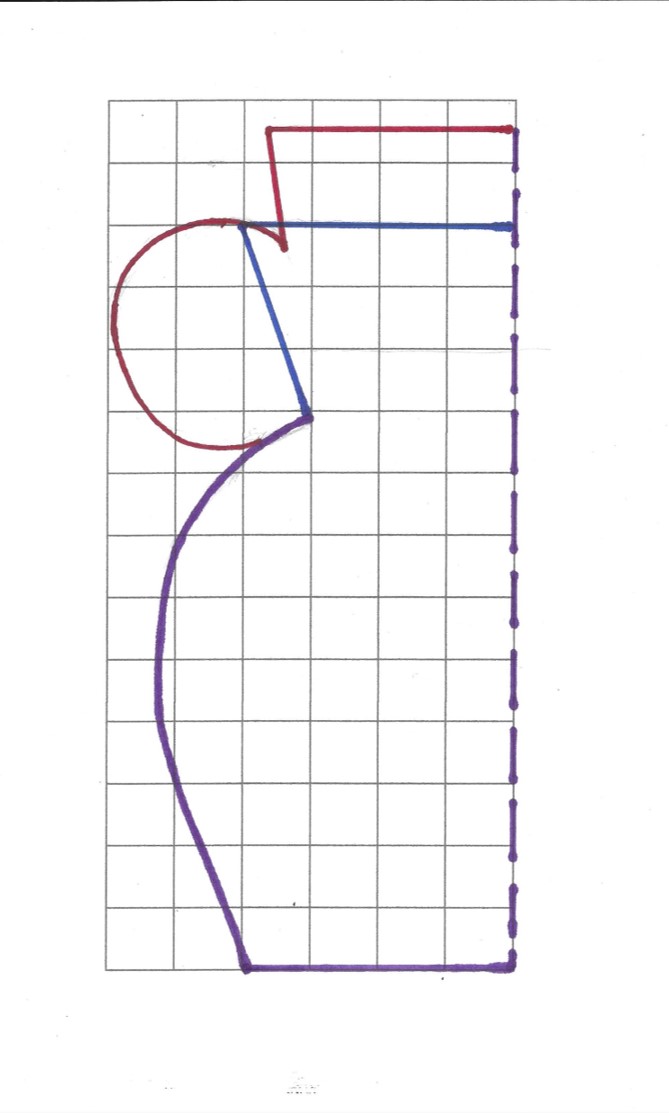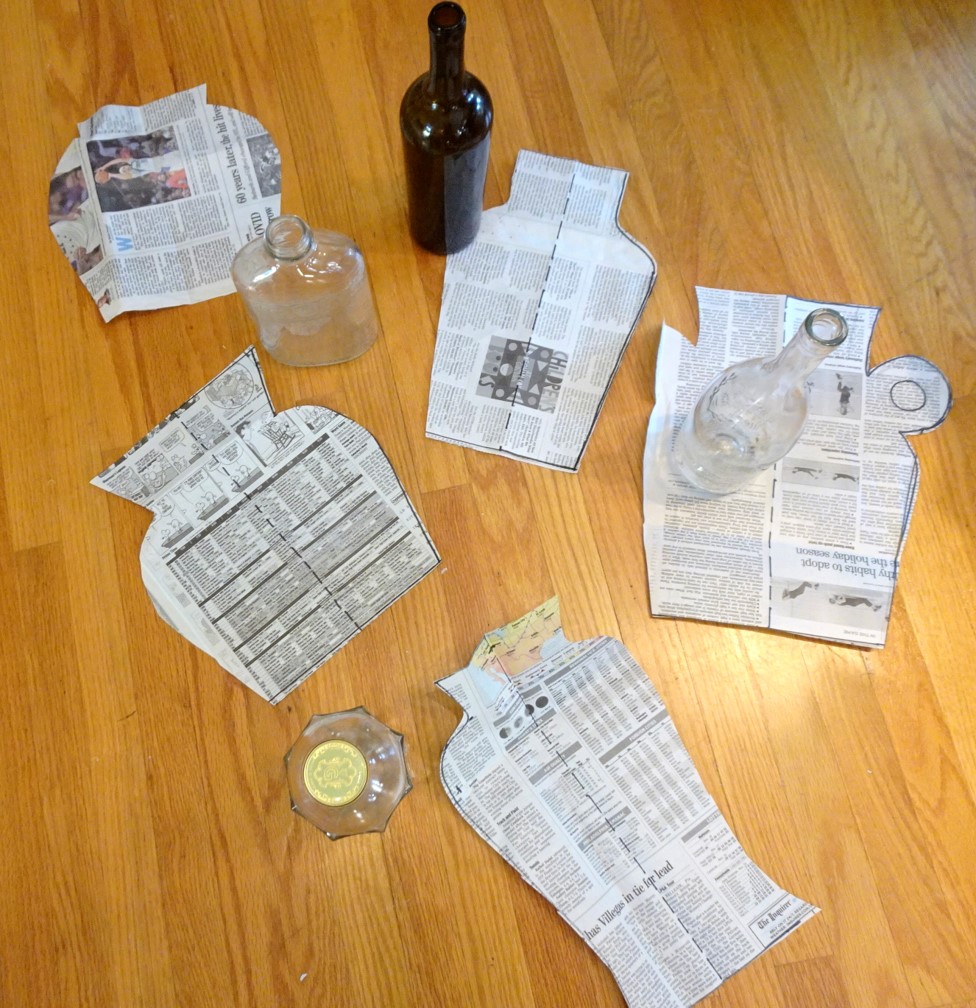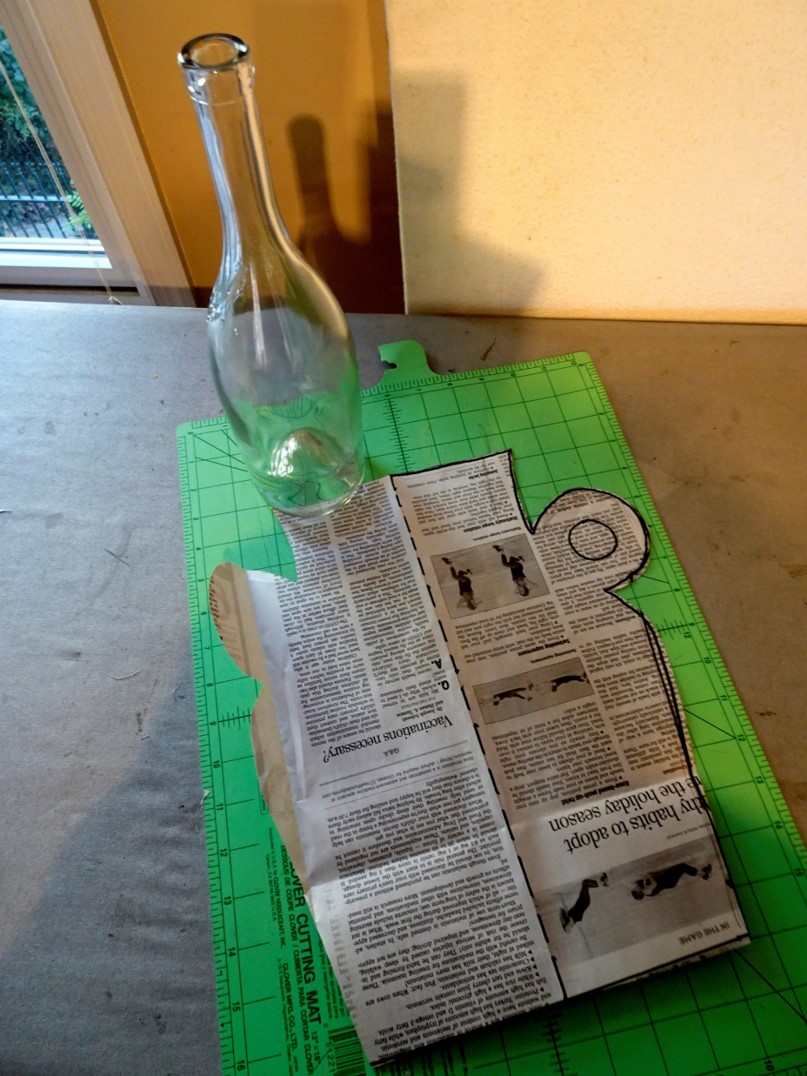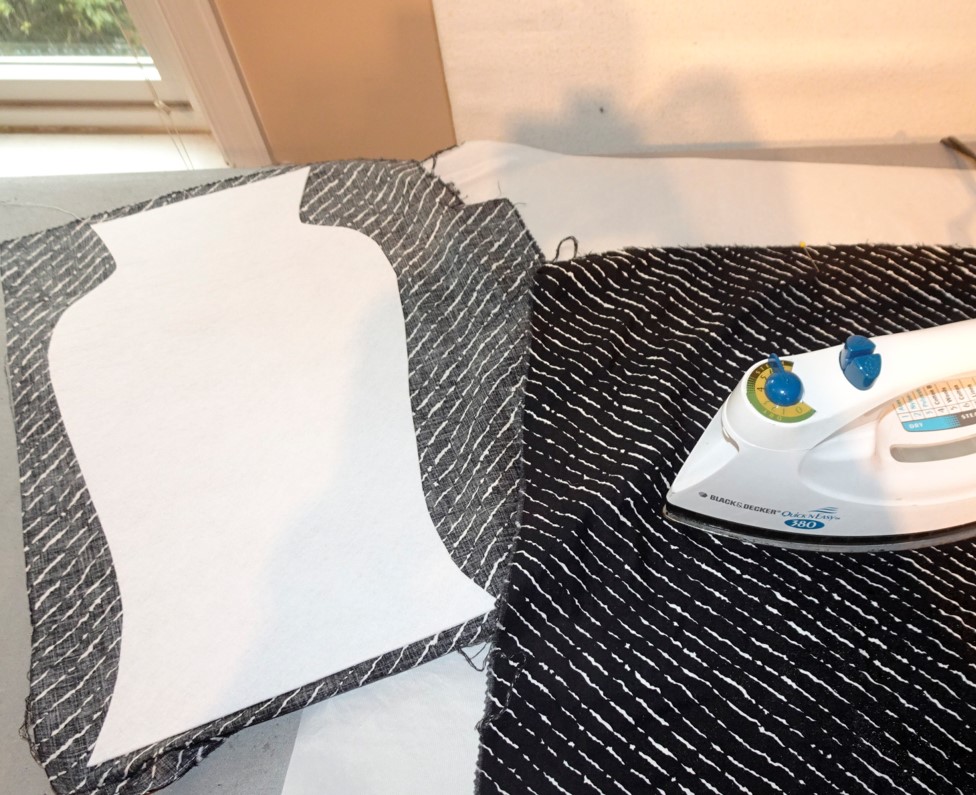 2. Use the pattern to cut two shapes from thick interfacing with one fusible side, such as Peltex I. Iron fabric to the fusible side of each for the interior of the vase, then cut the fabric to match the interfacing.
3. For the other side, piece coffee bags to more than cover each lined interfacing, lay that over vase shape and criss-cross with machine straight-stitches to secure and quilt. Cut the pieced trash to the same shape as the interfacing.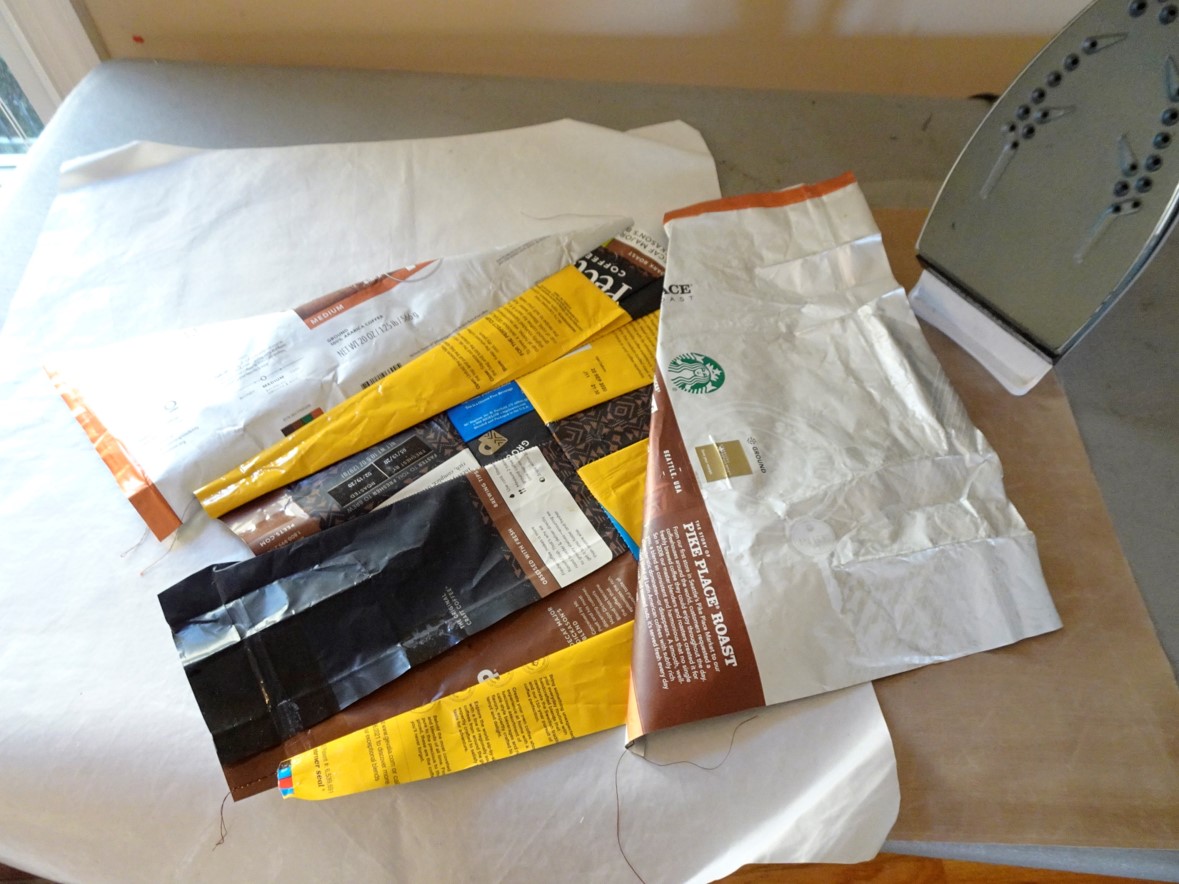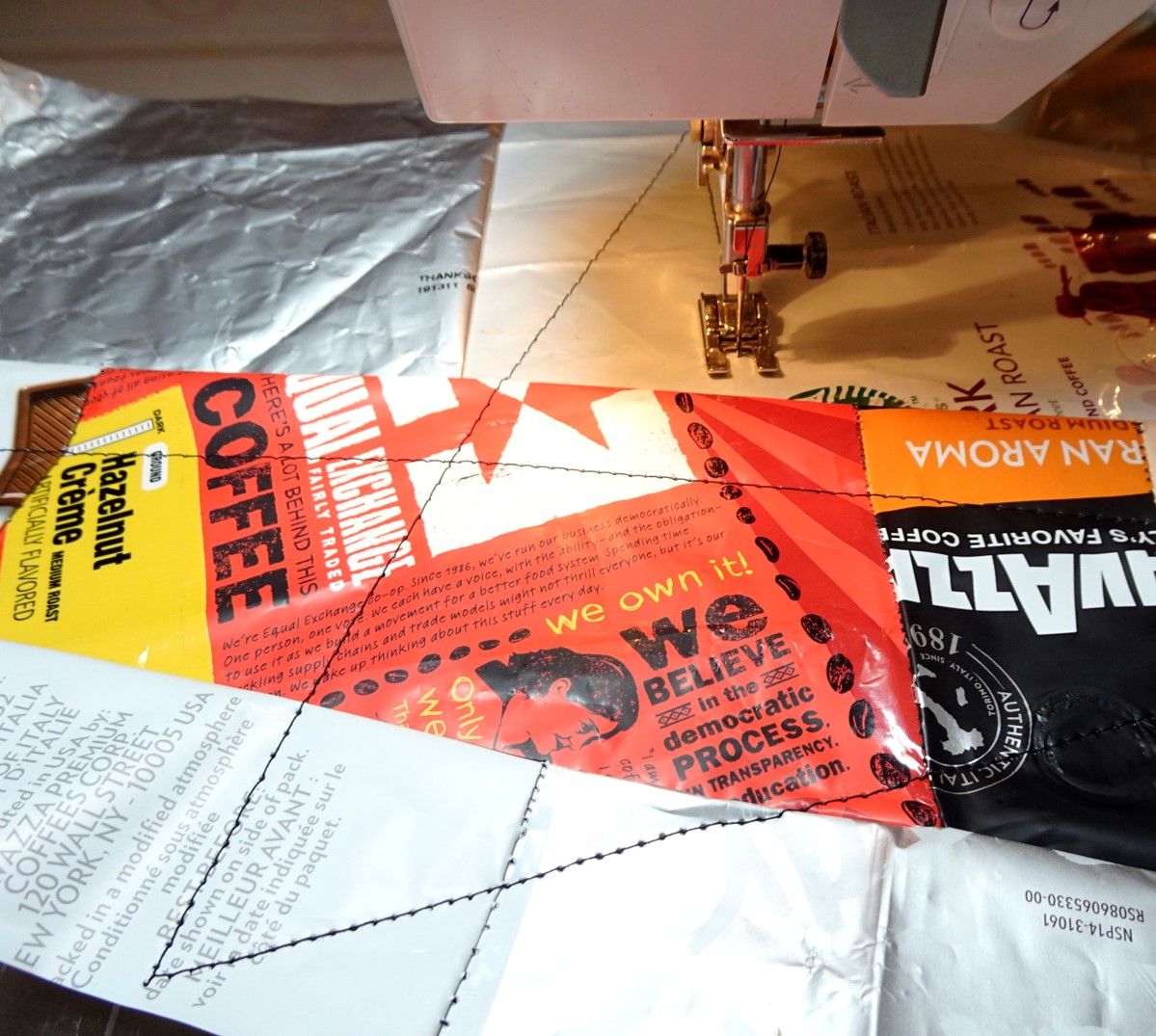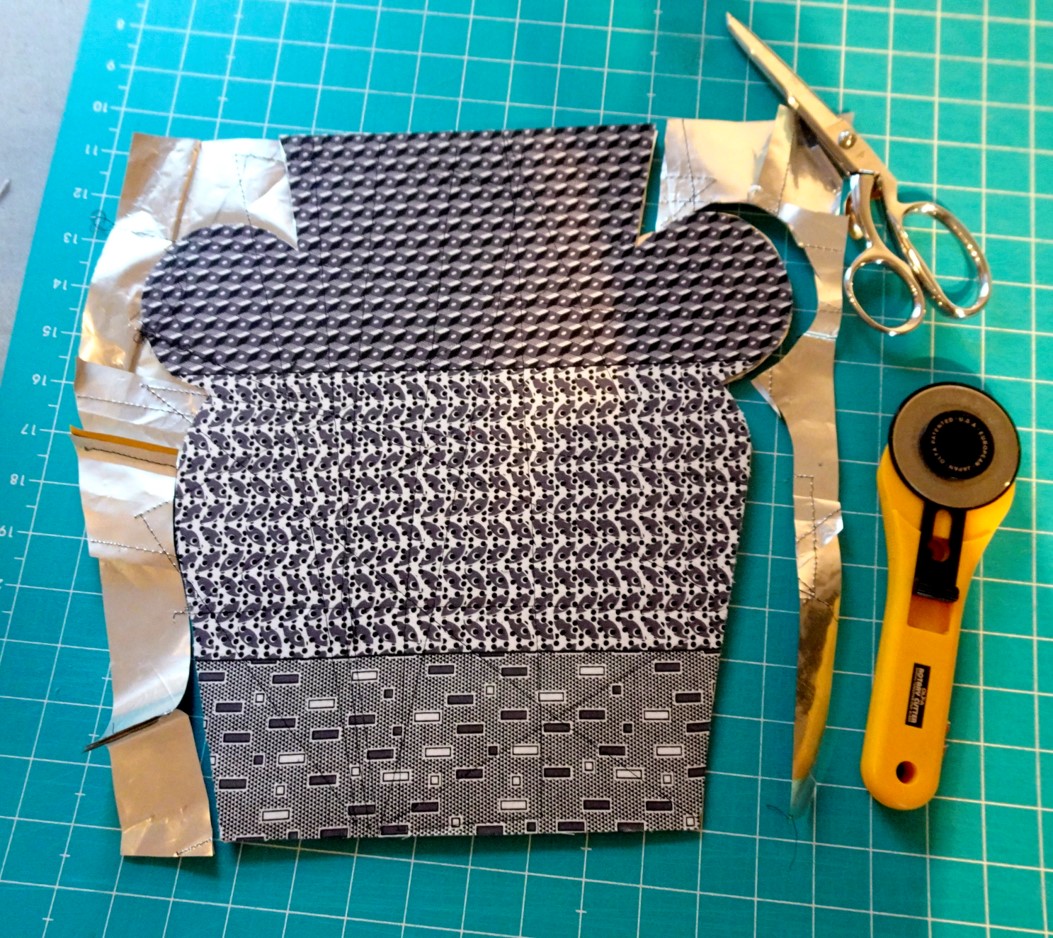 4. Now you have a vase front and back.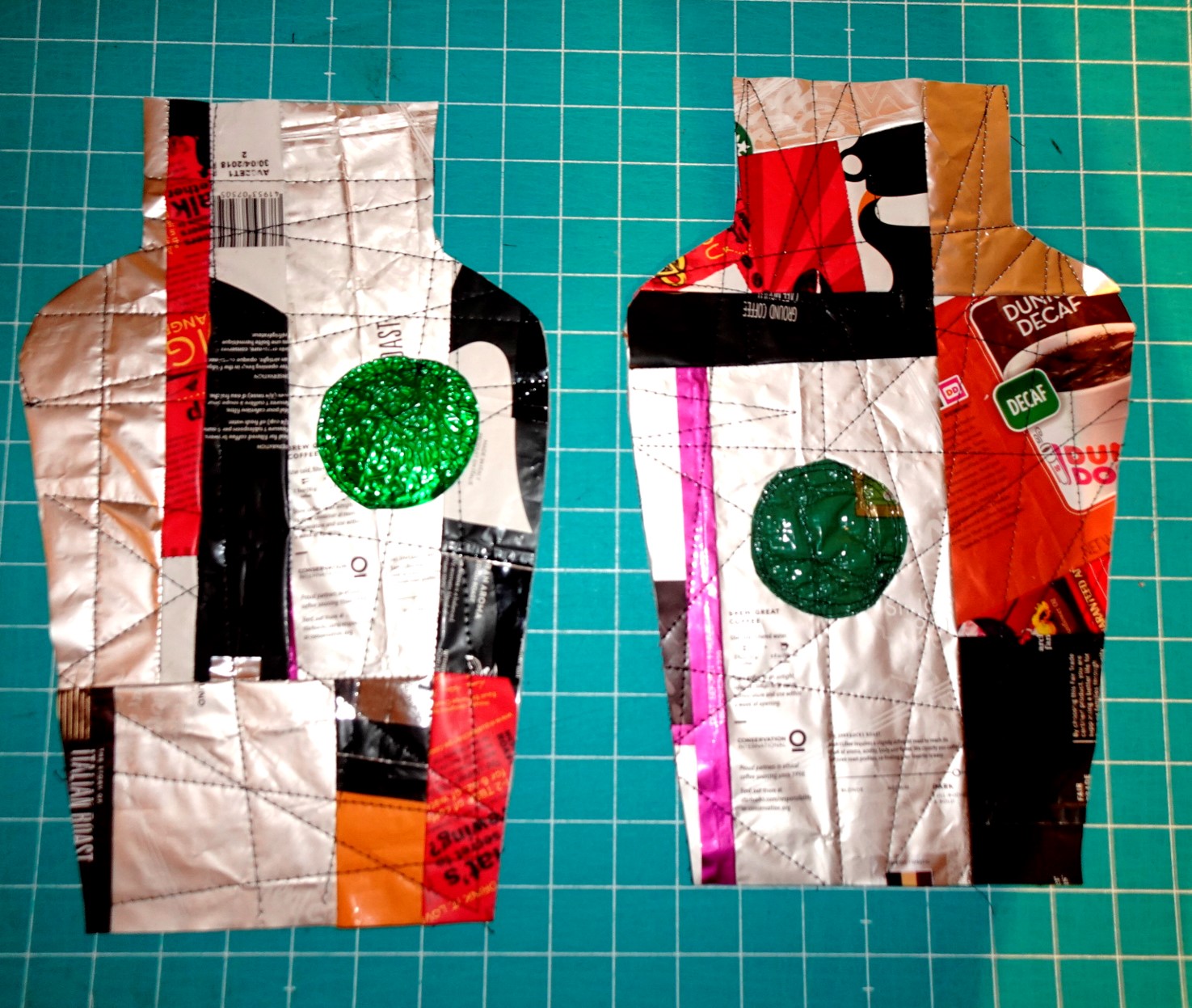 5. Use a wide zigzag setting to stitch along the bottom of each, and along the top of each.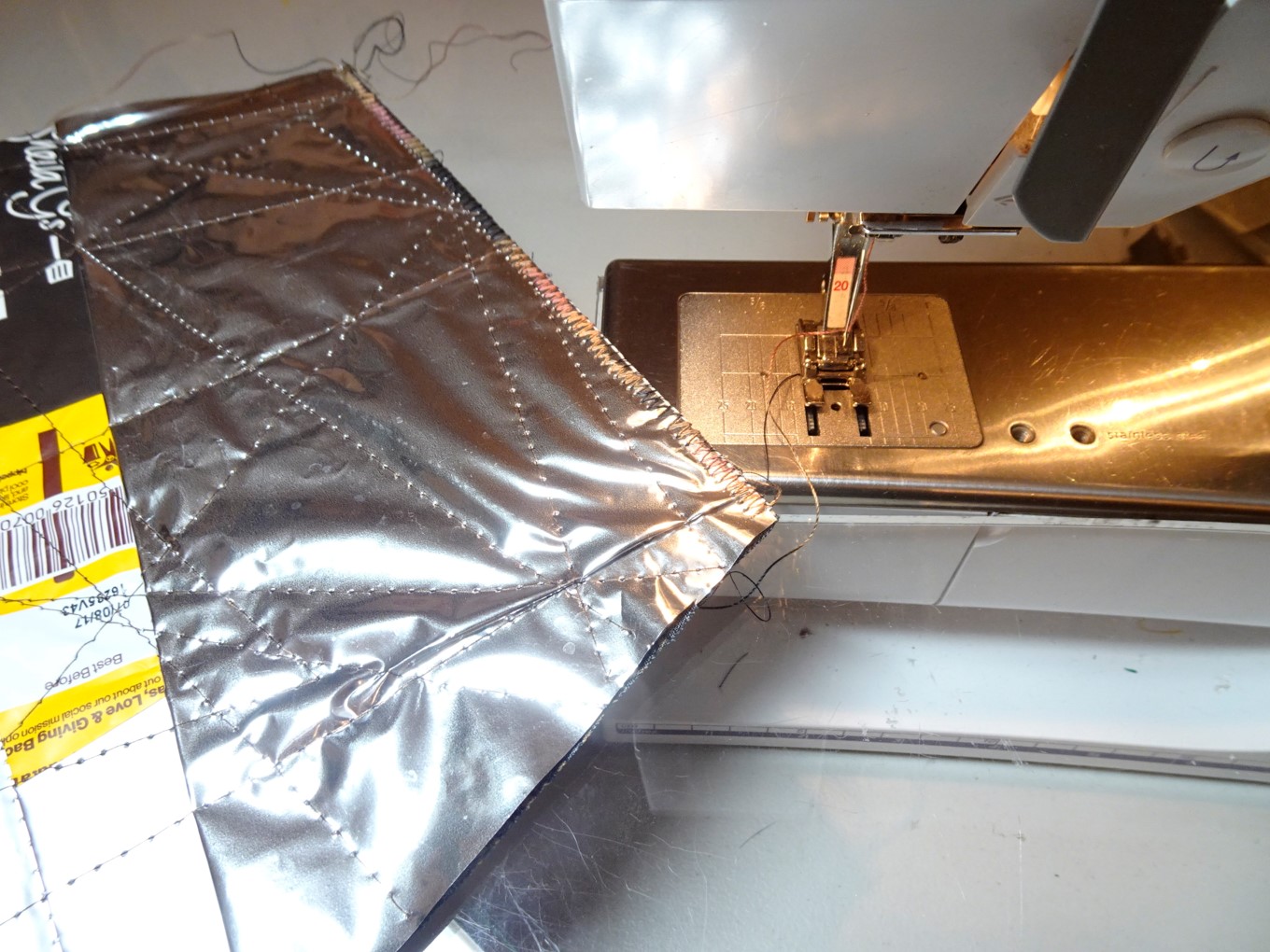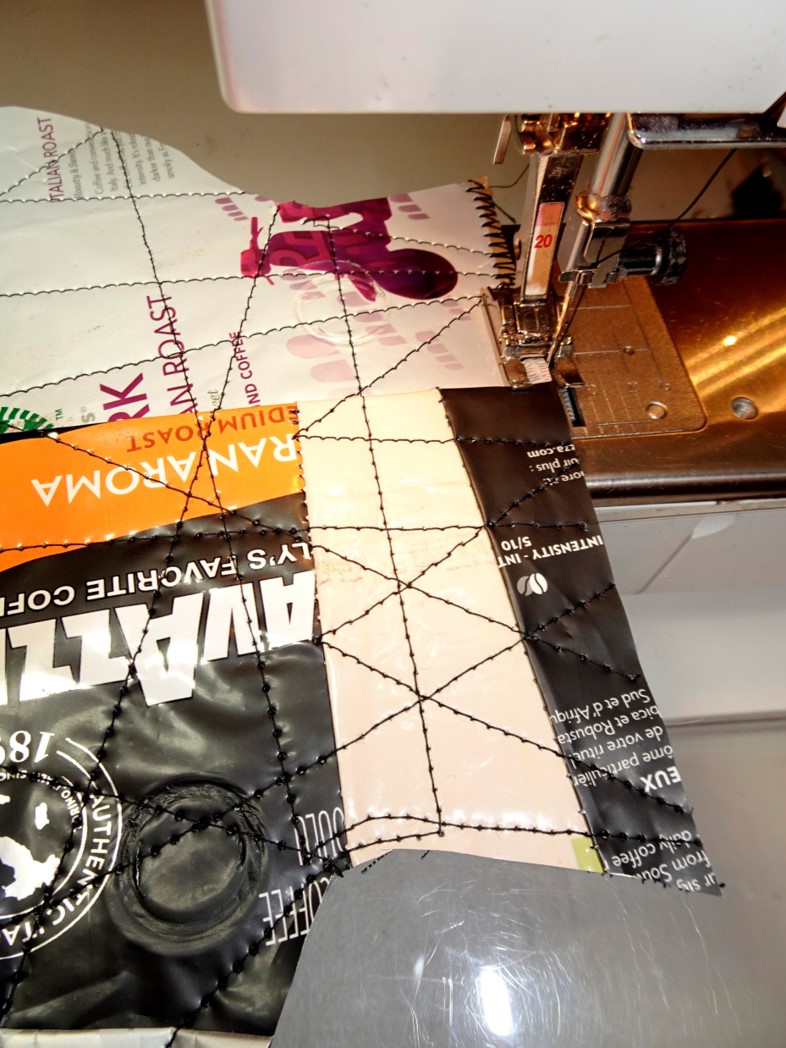 6--Put them together, with fabric inside, and using a wide zigzag, stitch along the sides. Voila, a finished sleeve to slip over a bottle, and spin to show off either side. ###